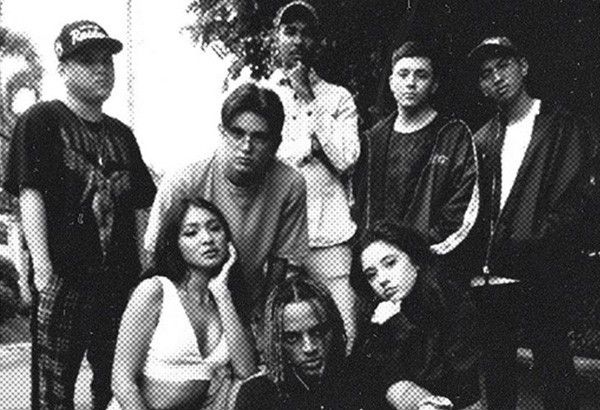 Careless Music Manila
Screenshot from Instagram/James Reid
James Reid, Nadine Lustre make history with Careless Music Manila's 'Careless Mixtape'
Seph Asong
(Philstar.com) - October 12, 2018 - 4:09pm
MANILA, Philippines — In recent years, Manila has been low-key nurturing a diverse musical hotbed, with burgeoning artists on the rise infusing a more international flavor to OPM's ripe sound such as the underground artist collective Careless Music Manila.
Consisting of 15 original tracks, CMM's highly anticipated sophomore mixtape titled "Careless Mixtape" is now out for the whole world to hear, and it has the same familiar vibe as James Reid's "Palm Dreams," but this time, with Nadine Lustre and Sophia Romualdez's wavy voices layered in contemporary pop tones adding a new flair.
Working in harmony and being true to their R&B-hip hop beats, Reid, Curtismith, Astrokidd, Massiah, and KINGwAw also delivered their own good stuff—with songs brimming with lyrics about navigating your own feelings, longing, and life in general.
"Lyrically, the mixtape spoke volumes about life's many amazing experiences. We never thought about having a unifying theme. It's more of putting together what we already have and showcasing our individual artistry," says the 27-year old all-rounder musician, Bret Jackson, in an interview with Philstar.com.
To celebrate the fruit of their hard labor, the group recently held a private listening party on October 9 at Bank Bar, Bonifacio Global City, attended by their family and friends, together with some of Manila's budding and established musicians and style personalities. Some of the notables who were present at the party were singers Kiana Valenciano and Sam Concepcion; models Lauren Reid and KC del Rosario; TV host Tim Yap; and DJ Nix Damn P.
"Most of the songs in Careless Mixtape were written and recorded in different places, so collectively, what we have now has gone through many creative processes. Similarly, we're all like that in the group. We like to express ourselves through multiple platforms of art, not tied to one specific form of artistic expression," Jackson added.
Rightly so, the collective's vision is all about finding a common ground, and finding expression through music, words, visuals, and social media. As expected with each artist having his or her own massive clout online, the word about their new mixtape got out and went viral on Thrusday night; with each member posting their own Black & White cover artwork on Instagram.
Now that Careless Mixtape is available on Spotify, some of the tracks like "Summer" (a James-Nadine duet), "16B," "Nobody," and "I Ain't Never Seen" are getting instant clicks online because of their catchy and share-worthy lyrics. And since these were heavily influenced by "Palm Dreams'" dreamy sound, listening to Careless Mixtape will make you wish that it is summer all over again.
The songs are not slow or too upbeat, but they feature CMM's lively and "feel-good" aesthetic, and listeners can easily absorb the feelings of each track even without paying so much attention on the lyrics. If you think about it, it does makes sense, as the depth of each track comes from the artists' carefully constructed sound; each bass line and synth distortion effects resonate, keeping their music fresh and modern.
Being able to pull together a wide array of talents to come together in one mixtape, in such a short time, yet still have a huge impact, could mean great success for Careless Music Manila, and fans are already waiting for their next move.