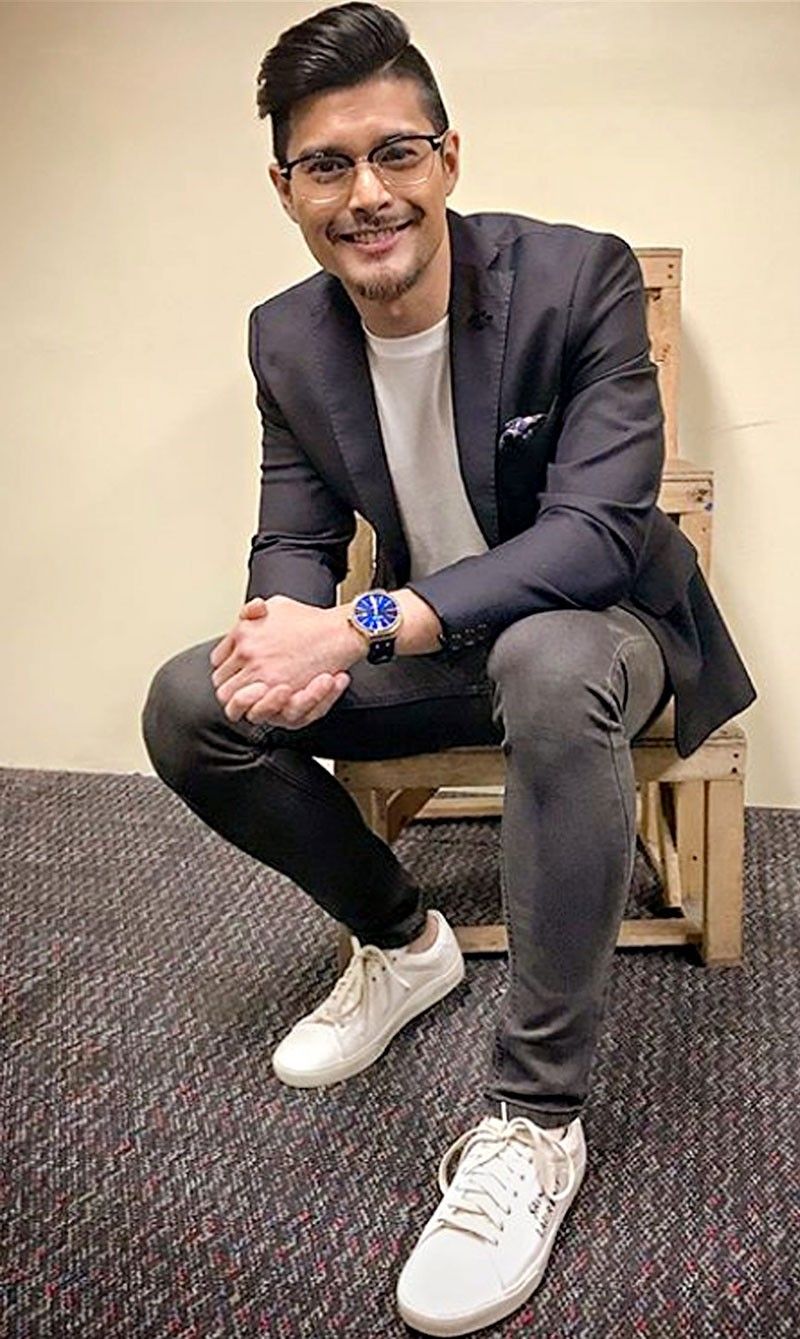 JC de Vera on daughter Lana: 'From the moment I held her in my arms, I told myself that I will protect her no matter what.'
JC de Vera mighty proud as brand-new dad
Ian Veneracion has a very nice quote on fatherhood. He said, "There's no crash course on fatherhood, you learn as you go along, and you grow up with your kids."
Fatherhood was recently the main topic of the show Tonight With Boy Abunda with guest JC de Vera who, everybody knows by now, is a young, proud and happy dad to his and non-showbiz girlfriend Rikkah Cruz's baby Lana Athena. The actor never denied that he purposely kept his romantic affair private for some time to savor each and every moment with his ladylove. That's why, it came out as a big surprise to everyone when news broke out about him becoming a new dad.
But it's different now with JC being mighty proud of his "mag-ina," showing and sharing to the world photos of his family via social media. On his Instagram account akosijcdeberat, one post was lovingly captioned as "My strength. My happiness. My inspiration. My motivation. My love. My life."
Being a father allows JC to learn something new every single day. He was amazed by a man's natural instinct of handling a newborn accurately on his arms the moment Lana came out from her mother's womb. He didn't practice, he said in a delightful tone.
"From the moment I held her in my arms, I told myself that I will protect her no matter what," he added.
JC, too, already knows how to change baby diapers and wraps his baby in a swaddle without sweat. Waking up to a brand-new day with Lana greeting him with her sweetest smile all the more makes JC happy and content in life. If you browse and scroll some more on his Instagram, good vibes automatically rub on you upon seeing photos of her adorable child cheerful in most of the shots.
That's not all. JC has matured in all aspects of life, especially when it comes to being responsible.
"Ngayon work, work, work attitude na as I need to work hard to provide for my family. I will also protect them because growing up, I was not able to show to other people what I could do to protect them. Ang alam ko lang protektahan kasi dati ay yung sarili ko pero ngayon meron ng nakasandal sa akin and so I need to be responsible to provide for them, to make them safe and to make them happy. I don't want the mother of my child to feel any stress."
Perhaps some have noticed that JC has been more open with his personal life these days. "Ayoko kasi silang itago. They deserve all the happiness in life," said JC who also revealed that he and Rikkah have been talking about marriage.
When that day comes, JC wants to see his daughter walking with her mother down the aisle. "And I am beginning to save up for it (the wedding) now."
Meanwhile, in 5 in 45, JC revealed five things people don't know about him yet. Here goes:
•"I know how to cook so food is not a problem in the house."
•"I'm a gym rat. I always go to the gym."
•"Hindi ako mahilig manood ng TV, hahaha, so contrast s'ya sa work ko."
•"Clingy ako sa small family ko."
•"I am a workaholic. Aside from being an actor, I have a couple of businesses because you need to have multiple sources of income."