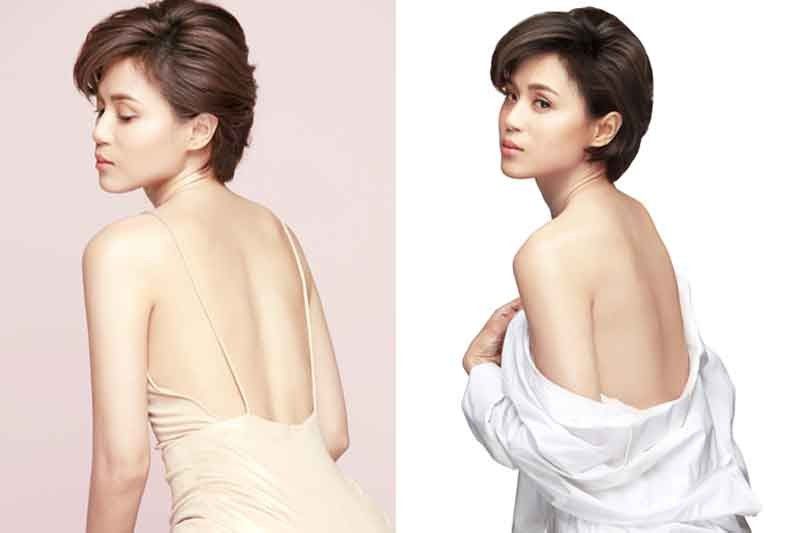 For 16 years (and counting), Toni Gonzaga has been trusting only The Belo Medical Clinic to touch her skin…
Toni's photos courtesy The Belo Medical Clinic
(The Philippine Star) - August 17, 2018 - 12:00am
You won't miss Toni Gonzaga smiling at you from those giant Belo billboards, looking so light and so bright. She's the refreshing face of The Belo Medical Clinic's Lumina campaign.
Of course, Toni didn't get "that look" overnight. It's the result of regular Belo treatments that include Hydrafacial which is suited for all skin types and a great way to boost overall skin health, especially when done regularly.
"This multi-step treatment lifts away dead skin cells and extracts impurities by using patented, disposable vacuum-based skin abrasion tip," explained Dr. Vicki Belo. "It also bathes healthy, underlying skin with active serums that cleanse, hydrate and provide residual antioxidant protection."
In a Funfare exclusive interview, Toni talks more about why she has been trusting only Belo to touch her skin all these years ­— that is, until she married director Paul Soriano who also shares some healthy tips.
How would you assess your 16 years as Belo Baby?
Toni: Sixteen years of love and happiness. Dr. Vicki has been very generous and kindhearted. Kaya I know that God always blesses her. Belo Clinic is like a second home to me. When I go for my skin care treatments, lagi akong alaga and they always have something new to help me look my best. That's why up to now, only Belo touches my skin. Hahahaha! I trust her and her team of doctors when it comes to making me look my best.
Aside from the regular Belo treatment, what is your personal beauty regimen?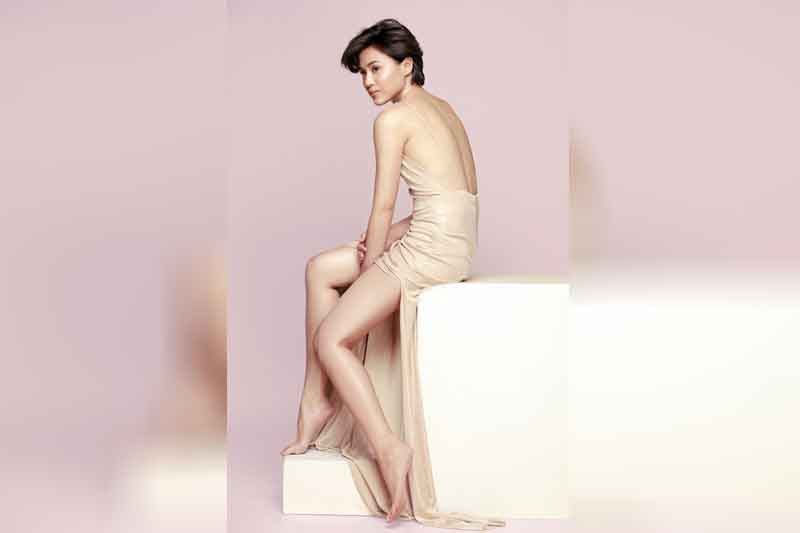 Toni: Sa Belo, I have Hydrafacial mga once a month. It's a skin pampering experience! Nakaka-relax siya and after the treatment, my face really glow. Then I also have my regular Angel Whitening treatment para always pantay ang skin tone. As an artist and host, I get exposed to the sun and the pollution so to ensure that my skin is always glowing and hydrated, I do Wet and Dry Dermabrasion to cleanse my skin and to remove the dead skin cells. It infuses anti-aging serums para it looks plump, hydrated and healthy. And also, Cinderella Drip which is like my antioxidant from the inside. All these are part of the Lumina System Program that Dr. Vicki recommended to me.
Does positive outlook help sustain one's pleasant aura?
Toni: Yes. But what keeps a positive outlook going is faith. You always have to believe that God is always with you and always has plans for you. In that way, you can be yourself and stay true to who you are.
Some people perceive you as "too thin." Are you happy the way you are?
Toni: Rather than being too thin, it's more like being comfortable with my own body. I'm happy and thankful for it and I take care of my body because it's a gift from God.
What kind of diet do you follow?
Toni: Everything in moderation.
Do you have time to work out (how often and what kind of workout)?
Toni: I work out at home. I do the treadmill for 30 minutes then an hour of full body workout after. It includes planking, abs, arms, butt and leg workout.
Men are now also "beauty-conscious." What health routine/practices do you share with Paul?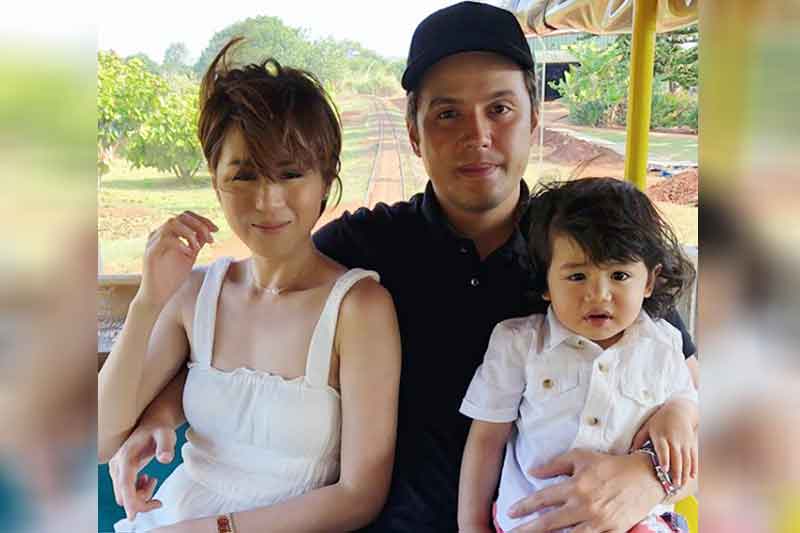 …until she married Paul Soriano (with their son Seve)
Toni: Paul gets a facial once in a while when I ask him to. And health routine. We don't eat anything heavy anymore after 5 p.m.
* * *
Paul: Toni is beautiful by just being herself
What health regimen do you share with Toni?
Paul: We do our best to put in some cardio every day. We watch what we eat and playing with our son Seve keeps us healthy.
Don't you think Toni should put on more weight to avoid being suspected of being anorexic?
Paul: Toni is beautiful just by simply being herself, a hard-working career-driven woman, a wife who makes time and puts in the effort and such a super hands-on mom to Seve.
What kind of diet do you follow?
Paul: Toni and I don't really have one. We eat what we want but everything in moderation.
What "beauty" tips do you get from Toni?
Paul: She always tells me to get more sleep. I try!
(E-mail reactions at rickylophilstar@gmail.com. For more updates, photos and videos, visit www.philstar.com/funfare or follow me on Instagram @therealrickylo.)