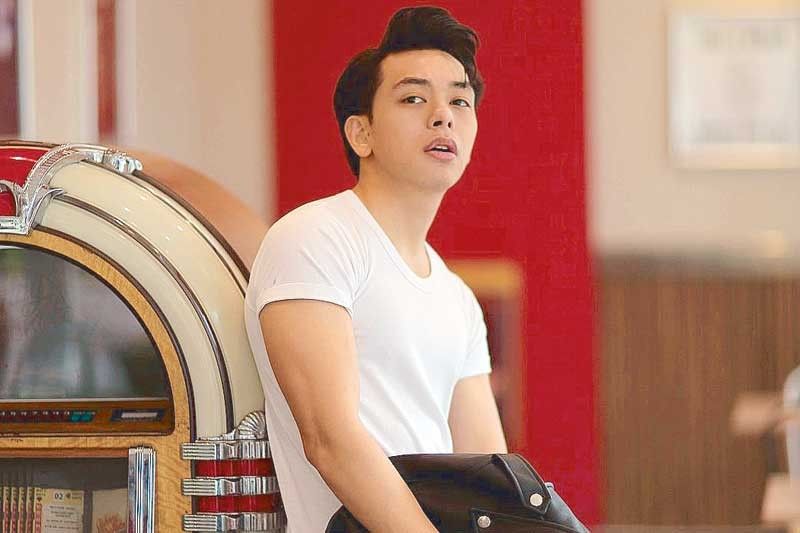 Body Talk with Eric Ejercito, the latest from the showbiz clan to break into the scene
'We should always protect our family name'
FUNFARE
-
Ricky Lo
(The Philippine Star) - July 14, 2018 - 12:00am
Toward the end of this interview at Via Mare (Timog Avenue, Quezon City), Eric Ejercito told me to place a spoon on my left palm and touch it with my right hand. And then, he looked at it and, right before my eyes, the spoon started to bend by itself…and he wasn't even touching it! What was that? Does he have telekinetic power (remember Sissy Spacek in the Brian de Palma thriller Carrie)?
"I'm also a magician," he broke into a wide smile. (Eric was named after the title of his grandfather George Estregan's movie in which he played hippie-like character.)
He stressed "also" because Eric has other talents. The eldest son of former Laguna Gov. E.R. Ejercito is a commercial model (starting at 17 as endorser of, among other products, Globe, Smart, Sky Flakes, Nescafé, Coke and Andy Player), dancer (founder of the Team Elite whose members have been trained by L.A.-based Justin Vales whose professional name is Jet Li and who has coached the likes of Justin Bieber, Bruno Mars and Taylor Swift), social media ambassador (with a big following), director (with several short films to his credit including a poignant love story about a couple in their twilights years played by Gloria Sevilla and Carlos Salazar titled Walang Pasubali, with Eric himself and Shy Carlos as the young couple in the flashback), and a singer who has just launched his debut single, Fearless (complete with a music video with "Jet Li" as instructor).
A contract talent of Viva Artists Agency (VAA), Eric was with the first batch of La Salle's Film graduates. He is set to, so to speak, spread his wings wider.
"I bear in mind what our father told us," said Eric who looks like a K-Pop star (check out his commercials and his works on YouTube including a black-and-white take on his dad's film Asiong Salonga). "He said, 'Always protect the family name and autograph your work with quality.' That is my guiding principle."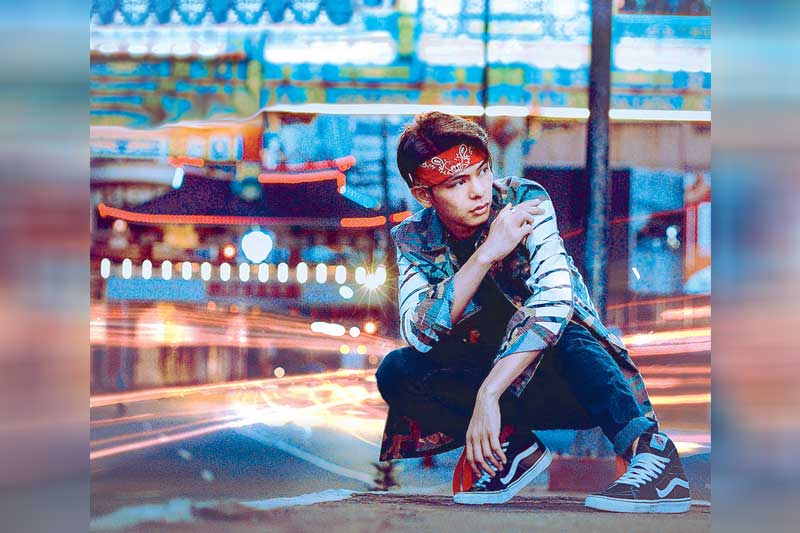 Says the son of former Laguna Gov. E.R. Ejercito, 'Our father told us to always autograph our work with quality.'
If Eric is fit and fabulous, it's because he works out regularly at Fitness Armory (at #39 Timog Avenue, Quezon City), a gym that he owns and manages. A Libra (born in October), Eric stands 5'9"; weighs 140 lbs.; and wears small/medium-size shirt and briefs and size 10.5 shoes.
What kind of diet do you follow?
"I'm health-conscious so I watch my diet. That must be why people tell me that I look younger. I have tried going vegan for a while. I eat clean. I don't eat junk food, I don't smoke and I don't drink…oh yes, I do but only occasionally, socially."
What's usually for breakfast?
"Anything from Healthy Options — cereals, fruits, protein oatmeal and egg whites either sunny side up or scrambled or hard-boiled depending on my mood."
For lunch and dinner?
"Usually steak with brown rice. I cook the steak myself. I live alone and I do everything."
Snacks between meals?
"I used to have sweet tooth but as I grew older, I stopped eating chocolates and ice cream. Oh yes, sometimes I do eat a little chocolate and a little ice cream."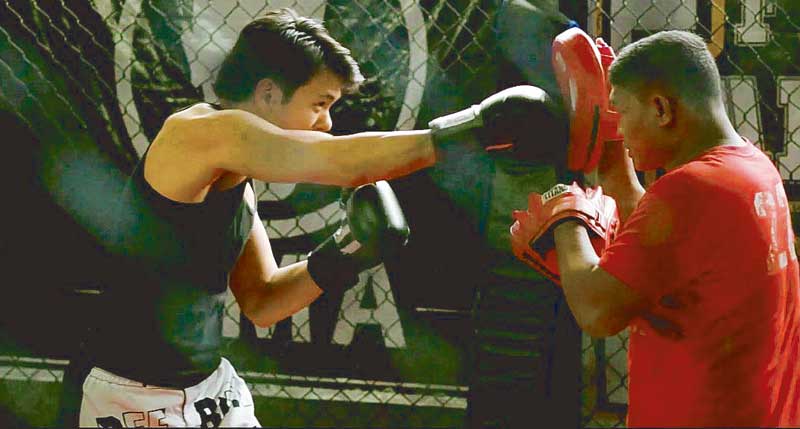 How much water do you take per day?
"Oh, an insane amount of water! This is probably my fifth glass while waiting for you. I bring my own jug everywhere I go. I drink maybe more than 12 glasses a day. Water is life, you know."
What vitamins are you taking?
"Multi-vitamins, Pharmaton with ginseng, Cecon and vitamin D."
How much sleep do you get per night?
"I try to get eight hours."
Favorite sleepwear?
"Pajamas. I am hygienic so when I come home from work, I take a bath before I go to sleep. Normally, I take a bath a minimum of twice a day, once in the morning and then at bedtime. I don't sleep with the aircon in full blast. I live alone so I'm practically on my own. With the aircon on 'fan' is good enough for me. Anyway, the balcony window is open to let fresh air in."
Never in the nude?
"No, no, no!"
Last thing that you do before you go to sleep?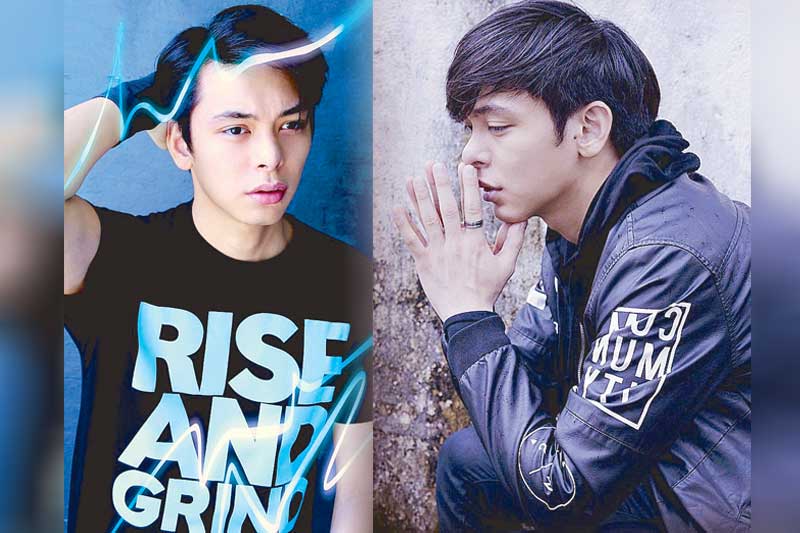 "Like everybody else, I check my phone."
Do you snore?
"I wouldn't know."
Didn't your girlfriend tell you?
"Ahhh…hindi naman siguro." (Laughs)
Do you talk in your sleep?
"I don't think so."
First thing that you do as soon as you wake up?
"I do stretching."
How's your nightlife?
"I used to go out. I guess everyone goes through the gimik stage…bagets days, you know. Staying out late at night is so unproductive especially if you have work the next day. But I don't get stuck naman in my man-cave all the time. I do go out to attend a friend's birthday or some such special occasion."
Your love life?
"My last serious relationship was two years ago."
Sex life?
"Hmmm…ano ba? I'm single." (Laughs)
How do you cope with stress?
"I get vitamin drips."
Favorite hideaway?
"Some people go to the beach or go out of town. I'm not a fan of the beach. All my close friends know that I am a city boy. I just really like staying at home thinking and brainstorming what's the next shoot or what's the next step in my career."
Favorite city?
"I've gone to several cities. Last year, I visited Seoul and I love it. I like the culture. If you notice, my music is inspired by K-Pop."
What do you like in a girl?
"I like someone who has a goal and who is smart. I like girls with chinky eyes, 'yung medyo Chinese or Korean, 'yung very Asian. Someone who has a goal, someone along my wave length."
Three women that you find sexy?
"Bela Padilla, Yassi Pressman and Louise delos Reyes."
(E-mail reactions at rickylophilstar@gmail.com. For more updates, photos and videos, visit www.philstar.com/funfare or follow me on Instagram @therealrickylo.)