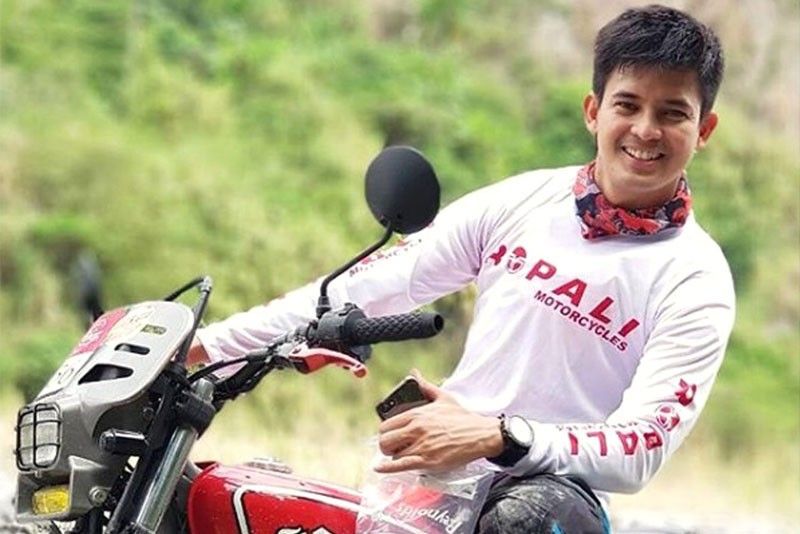 Jason Abalos is enjoying his downtime after The One That Got Away because he gets to spend it with his loved ones, and on his hobbies including motocross.
Jason keeps it real on social media
KAPUSO DAY
-
Angel Javier Cruz
(The Philippine Star) - May 31, 2018 - 12:00am
You can tell a lot about someone through his social media accounts — what he likes and finds interesting, and who he loves or holds dear. Some people might "curate" their posts to project a certain image (one that is richer, more well-traveled or more cosmopolitan) but ultimately, they would only be fooling themselves.
For good-looking Kapuso artist Jason Abalos, his Instagram account is all about genuinely sharing who he is, without deviating from reality.
When his beloved 93-year-old grandmother was brought to the hospital due to a blood clot a month ago, he wrote an endearing tribute where he reminisced about growing up a Lola's boy, admitting how he wished he had spent more time with her. A few days after he posted, his Lola passed away.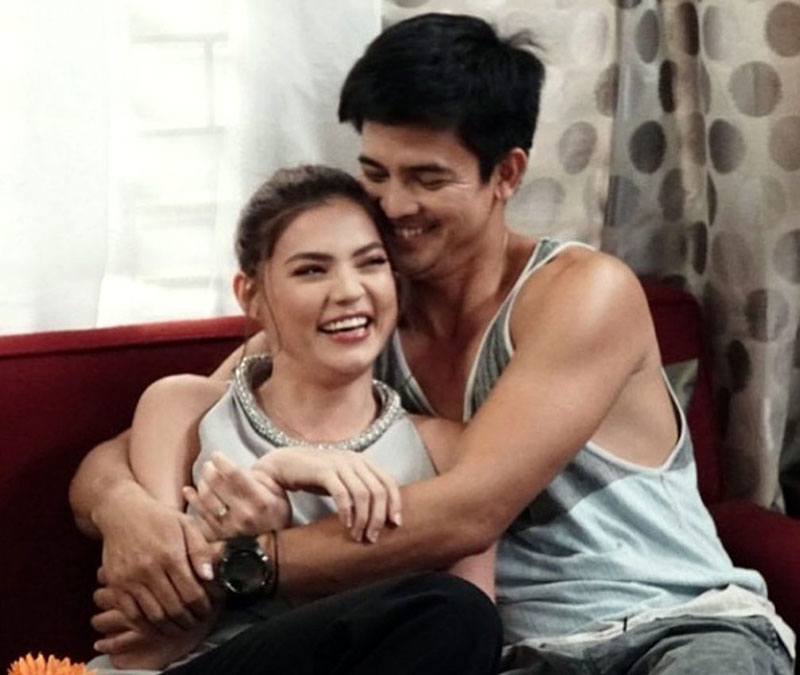 With TOTGA co-star Rhian Ramos…
If you scroll through his IG account, Jason has numerous posts about his girlfriend-beauty queen Vickie Rushton, and his current motocross obsession. There are also a few throwback pics to when he was a kid, including an endearing one where his mother pins a medal to his shirt.
For Valentine's Day this year, he gifted Vickie a bunch of red balloons and a vanity mirror, proof that he knows her very well. The feeling, as expected, is mutual. "She's very supportive. She's the first one to be happy every time people appreciate my work (as an actor) or in any sports I do. She is my greatest critic and my No. 1 fan. Of course, I want the best for her that is why I support her in everything she wishes to do. I want her to fulfill her dreams. I want her to be proud of herself as much as I am of her."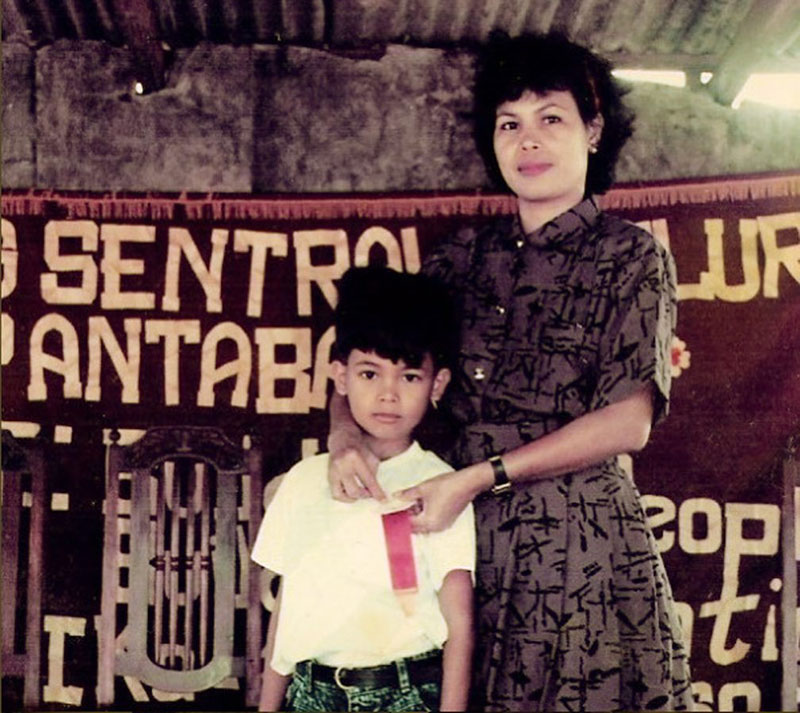 ...with his mom...
Jason's first project with the Kapuso Network, recently concluded The One That Got Away (TOTGA), was a ratings winner. Here, he was paired with Rhian Ramos and their team-up pleasantly garnered quite a bit of following from the Filipino audience. It was the first time he starred in a romantic comedy.
"Doing rom-com is new for me and I would be glad to do more rom-coms in the future. I always look forward to new projects," he said. "At my age, I can't believe that I can still make people kilig. (He is a young-looking 33.) I'm just grateful that viewers appreciate our work. And I'm glad that somehow we made their nights fun after all, we are all here to entertain and to inspire.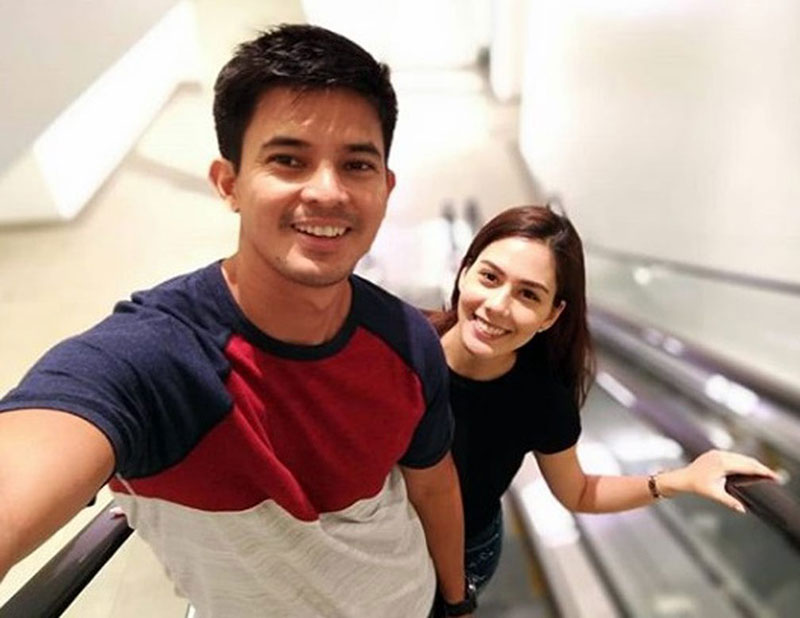 ...with his girlfriend...
When he's not working, Jason indulges in motocross, a sport he himself describes as "dangerous."
"Yes, motocross is a dangerous sport that's why I don't encourage anyone to ride a dirt bike without complete safety gear and proper training." Despite this, he said it was a childhood dream to ride a dirt bike. "I always find it thrilling. It gives me goose bumps every time I make even a small jump but for the record, all my jumps are still small. I ride the motorcycle to beat the traffic, at iba rin yung pakiramdam na tinatamaan ng hangin ang mukha mo."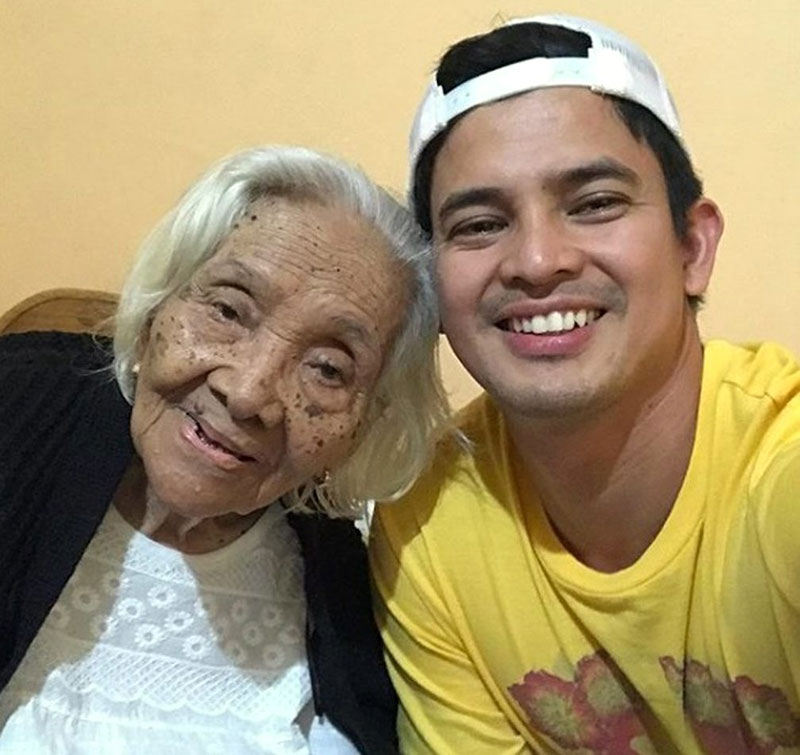 ...and with his Lola.
He's still enjoying his downtime after The One That Got Away because he gets to spend it with his family, Vickie and on his hobbies.
"I'll make use of this time to prepare myself for the next project. I trust GMA Artist Center to decide and plan on my career. I'm the kind of actor who doesn't choose roles. I'll do whatever is asked of me. Who to work with? I would love to work with all the Kapuso stars/leading ladies because that would mean more work for me."