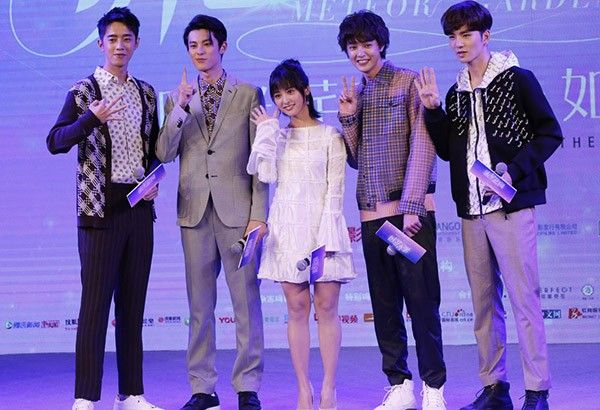 In a press conference held last November 9 in Shanghai, China, the new F4 members were formally introduced, namely Dylan Wang, 19, as the Dao Ming Si; Darren Chen, 22, as Hua Ze Lei; Connor Leong, 23, as Mei Zuo and Caesar Wu, 21, as Xi Men. Rookie Chinese actress Shen Yue, meanwhile, bagged the coveted role of Shan Cai.
ABS-CBN released
WATCH: Chinese 'Meteor Garden' 2018 unveils trailer
MANILA, Philippines — The 2018 remake of hit Asian drama series "Meteor Garden" has just released a two-minute trailer.
The 2018 remake of the well-loved hit stars Shun Yue (who starred as female lead of hit drama "A Love So Beautiful") as San Chai, the plucky heroine who will cross paths with the F4. The famous "Flower 4" meanwhile will be played by Dylan Wang, Darren Chen, Connor Leong and Caesar Wu.
The drama is a loose adaptation of the Japanese shojo manga series, "Hana Yori Dango" ("Boys over Flowers"), that also saw adaptations from several countries.
"Meteor Garden," the 2001 Taiwanese adaptation of "Hana Yori Dango," starred Barbie Shu and Jerry Yan as San Chai and Dao Ming Si. The series first aired in the Philippines in 2003, and enjoyed high ratings and loyal following among fans.