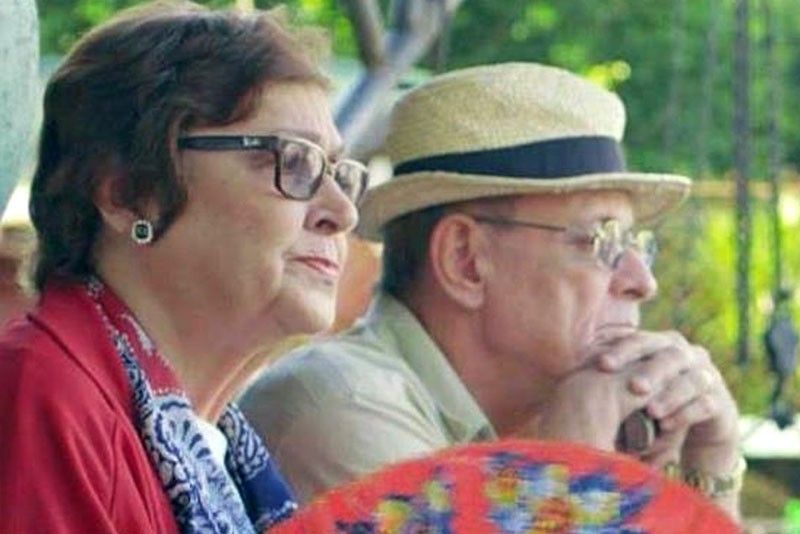 In Delia & Sammy, Rosemarie Gil and Jaime Fabregas deliver winning performances all the way
A glimmer of love in old age
Film review: Delia & Sammy
MANILA, Philippines — Therese Anne Cayaba's entry in the recent edition of Cine Pilipino is a quiet though well-orchestrated film on the discomforts of old age and what lies beyond.
Delia (Rosemarie Gil) and Sammy (Jaime Fabregas) are two aging couple in a modest subdivision where they pull one over their neighbor's generosity through sheer guts and an uncanny ability to act out their distress.
They live in an old house full of memories of a once famous movie star (Gil) and an ex- PMA officer (Fabregas) who has one woman too many. They manage to remain together until they reckon with discomforts that come with old age. She is old and dying. He is old and cranky with signs of memory loss. In their prime, she was the actress to reckon with and he is the PMA graduate always hounded by the scent of a woman. He wants his shoes clean and shining and with it, a hatred for anyone belonging to the third sex.
As it is, the film managed to hold viewer's interest through the riveting performances of the lead stars (Gil and Fabregas) and the naïve security guard Roger (Nico Antonio) who ended up as the family driver in a surprise trip to Baguio.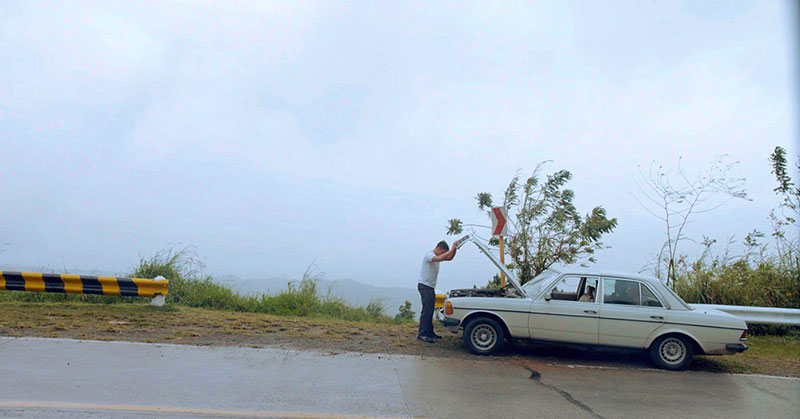 Nico Antonio as the security guarddriver in Delia & Sammy. Well-delineated role.
Gil remains a consummate actress (she won the Cine Pilipino Best Actress Award) while Fabregas delivers another winning performance since his brilliant appearance as the Spanish general in Marilou Diaz-Abaya's Jose Rizal. It was a marked role for Fabregas who ended up winning the Best Actor trophy in the same festival.
In the same vein, Antonio as Roger the security guard gives a portrayal that is at once brilliant and spontaneous. From the naïve subdivision guard to the harassed driver and escort of the couple from Manila to Baguio and back, Antonio delivers a kind of acting that doesn't call attention to itself. And yet how perfectly he blends with the ensemble.
Another portrayal worthy of an actor is the one delivered by Dido de la Paz as Sammy's brother. There is instant hatred in his eyes the moment he saw his brother (Fabregas) and the contempt written all over his face is worthy of an acting award.
The expression in Tessie Tomas' face as the former lover of Fabregas spoke volumes and indeed this meeting between wife and mistress spoke of a genuine shared love for the same man.
With this film, direk Therese joins the league of distinguished writer-directors the likes of Jun Lana, Sigrid Bernardo and Jason Laxamana.
Like it or not, Delia & Sammy is a simple but refreshing ode to old age and what couples like them hold for the future.
The film is at once poignant, a bit sad in most parts, a bit shocking but ends up a beautiful tale of love and forgiveness.
An entry in the recently concluded Cine Pilipino filmfest, Delia & Sammy had its last screening last May 15.