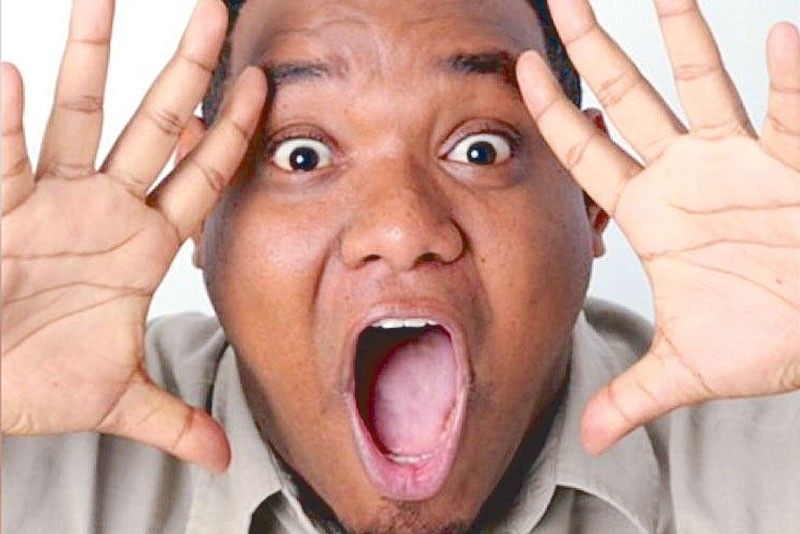 Calvin Goldstone will deliver on stage in his first-ever performance at the Relik Restaurant and Bar in Bonifacio Global City this Saturday, May 19.
Contributed photo
South African comic will shock Manila
MANILA, Philippines — The stand-up comedy show is called Culture Shock and that's what South African headliner Calvin Goldstone will deliver on stage in his first-ever performance here as Prime i Events launches another blockbuster act, this time at the Relik Restaurant and Bar in Bonifacio Global City on May 19.
There's no stopping the husband-and-wife team of Dilip and Saira Budhrani from unraveling the best comedy shows in the world to entertain the local audience and Culture Shock is the latest in Prime i Events' rollicking series guaranteed to leave everyone in stitches. "We're quite excited about this show since Calvin is the very first South African stand-up comedian to perform in the country," said Dilip. "Prime i Events works hard in getting comedians from across the globe and Manila has a unique opportunity to get entertained by the very talented Calvin."
Dilip said the South African community is going all-out to support Goldstone. "I had the opportunity to meet and discuss the show with Miss Ellen Vega, the Trade, Tourism and Marketing Manager of the South African Embassy and I've personally invited the Honorable Ambassador Marthinus Slabber to be the guest of honor and he's quite excited about this show coming to Manila. We expect his all-out support and that of the South African community in welcoming Calvin."
Culture Shock is Goldstone's brainchild and explores a variety of international and political issues without crossing the line to being offensive or irreverent. "It's a clean, no-swearing affair suitable for the whole family," assured Dilip. "The show enters the political comedy arena with views on South African and world politics, race and political correctness."
Goldstone himself promised a hilarious, family-friendly engagement. "Expect a lot of off-the-wall ideas, impersonations and some everyday characters in some not-so-everyday situations," he said. Goldstone's clean, no-swearing style of comedy has made him a popular figure in stand-up acts all over the world because he caters to audiences from all walks of life and age groups.
Goldstone, who is based in Durban, has received extensive recognition for his niche in entertainment. Last year, he was nominated as the Nandos Best Friend of Comedy for growing the genre in Africa and for three South African Comics Choice Awards, including South African Best Comic for two straight years. He has left audiences laughing in the UK, Australia, New Zealand, Singapore, Thailand, Vietnam and across Southern Africa including Swaziland and Zimbabwe. Goldstone made his one-man debut at the Melbourne International Comedy Festival this year and embarked on a five-city tour that featured stops in Sydney, Perth, Brisbane and Auckland. He was also a star attraction on the MSC cruise ship Sinfonia's 700-seat San Carlo Theater with several standing ovations. Additionally, Goldstone is a multi-awarded journalist with four Vodacom Journalist of the Year awards, the highest citation in South African journalism.
Prime i Events recently staged the hit shows Laugh It Off with Paul Ogata, Walk of Shame with Eleanor Conway, In Sickness and In Wealth with Simon Clayton and Mary Bourke and Balloonatics with Chris Henry. Culture Shock is the Budhranis' latest treat in the laugh bandwagon series and offers a unique, enjoyable twist to stand-up comedy. It will be hosted by Filipino comic Jeps Gallon with Ryan Rems in the opening act. The show will start at 8:30 p.m. with happy hour beginning at 7 p.m. Tickets will be on sale at the door for P1,250 each. Earlybirds pay only P1,000 for a ticket. For inquiries, call 0920-971705 and 0917-5703057.