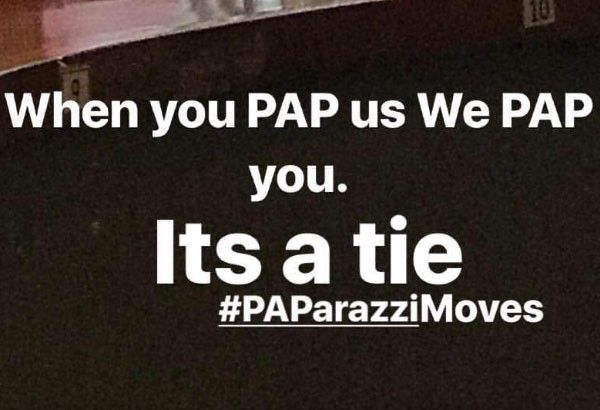 Screenshot of a part of Ellen Adarna's Instagram story that led to legal charges against the actress.
Screenshot from Instagram/Ellen Adarna
Parents of alleged 'paparazzi' sues Ellen Adarna
MANILA, Philippines — The parents of the minor teenager being accused as a "paparazzi" by Ellen Adarna have formally filed charges against the actress.
According to a tweet by TV5 entertainment reporter MJ Marfori, the parents of the minor have filed for alleged violation of R.A. 7610 (Anti-child abuse Law) and R.A. 10175 (Anti-Cyber Crime Law).
The cases are in reaction to a May 4 Instagram story posted by the actress that accused a 17-year-old of taking photos and videos of her and boyfriend John Lloyd Cruz in a ramen house in Makati City.
In an open letter posted on social media on May 7, the teen's mom said she and her daughter were deeply hurt after the actress uploaded a video on her Instagram story without consent. Ellen also uploaded another Instagram story reiterating her accusations against the teenager.
"You have claimed my daughter is guilty, rude, and has been repeatedly insinuating my daughter is lying. You even said that you can handle bashers and hope my child could, too. I want to tell you that she is not like you, she never needed to. She is a private individual who has not even turned 18. As a celebrity, we would have thought you would understand the value of privacy," the mom wrote in the open letter.
The mom said in the letter that she was giving Adarna five days to reply to her letter or to issue a public apology. "Should you fail or refuse to do so, we will not hesitate to take the appropriate legal actions necessary under the circumstances, to protect and uphold the best interest and welfare of our 17 year old," the mother wrote.
Since the five-day ultimatum has lapsed without an apology from the actress, the parents have proceeded with filing the cases on Tuesday at the Office of the City Prosecutor in Pasig City.