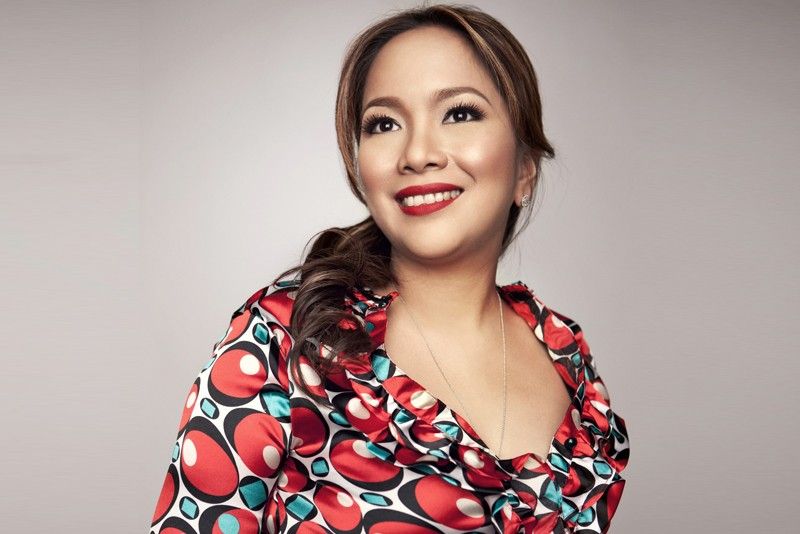 Pinoycare Visa Center CEO Niña Mabatid: There is no fulfillment like seeing lives change for the better
The go-to lady for immigration needs
Niña Mabatid's current state of life as the CEO of Pinoycare Visa Center is indeed a far cry from her "hard-up" youth. She grew up in what she described as a poor neighborhood where flood risk is high and struggling Pinoys are a common sight. Needless to say, poverty motivated her to overcome life's toughest challenges and create something better for herself through hard work.
Although Nina's parents sent her to a good school, getting a high-paying job didn't come easy for her. She ended up working as a ticket girl in a cinema and, later on, proceeded to do clerical jobs. One of these was in a visa consultancy firm where she dedicated a part of her life. "I poured my heart into that work," she recalled. "But I noticed that my hard work was making my bosses wealthy while I was earning the same pay. So, I decided to start what is Pinoycare Visa Center today. It was a very humble beginning: One room-one desk operation. "
Pinoycare Visa Center began providing visa assistance in 1999 with only around 10 to 15 clients who were able to successfully migrate to their preferred countries. Thus, Nina's name became popular to those who seek help for their immigration needs.
"In the process of making our service better, Pinoycare grew bigger, serving more people. Since our clients are individuals who are out to make a better life for their families — the large percentage of them are found in our OFWs (Overseas Filipino Workers) — we have decided to go to them wherever they are, that's why Pinoycare offices can be found in countries and cities where there are OFWs. Having our offices in these places enables us to serve them better," she said.
Nina's Pinoy style of caring has become familiar to other nationalities as well.
Pinoycare Visa Center prides itself with "the ability to strengthen weaknesses and highlight strengths." Having been in the business for 18 years now, it continues to provide expert visa assistance to clients who desire nothing but give a better life to their families by migrating and working in a foreign land.
Here are excerpts from the interview with Nina:
What are the best countries to migrate to?
"Of course, the countries that welcome you. Not only welcome, but NEED you. We all want to be wanted and needed. Canada, New Zealand and Australia are throwing open arms with their invitation to immigrants. Because you are welcomed, you are assured that they will take care of you. How? (They offer) benefits like free education, free medical insurance, old age benefits and, of course, job opportunities. Aside from the benefits, an Immigrant Visa is a legacy that will be enjoyed by your loved ones."
What do these countries look for in an immigrant?
"For Express Entry to Canada, the three major qualifications: Bachelor's degree, a minimum of one-year work experience and to belong in the Top 2,000 job categories. Add to that the passing of the IELTS. For those who wish to enter by studying (in Canada), just a bachelor's degree. Basically, the three countries look for individuals who will become assets to their economy and society."
Why some applicants get easily approved while others are denied?
"First and foremost, this is about qualification. Once an applicant is qualified, this is simply a matter of having the proper, complete and strong documents. That's our expertise. Statistics have proven that 90 percent of denied applications were processed without expert assistance. Meaning the applicant may have gone online and applied directly via the website. Now, this is not wrong but only 10 percent of them are approved. This is about documentation, something that ought to be left in the hands of an expert. As I've said, it's not wrong but the risk is high."
Why do you think Pinoys look for opportunities abroad?
"I love our country, don't get me wrong. Kung pag-asa lang pag-uusapan, habang may buhay, may pag-asa. The reality is the present situation. 106 million Filipinos are competing for limited opportunities. Canada has 36 million people; Australia, 24 million; New Zealand, five million. And they are inviting us to the opportunities they have. Here's a Filipino, baon sa utang, challenged to even send the kids to school. What will I do? Will I keep the invitation a secret from him? Or do I choose to see the bigger picture and serve him by offering him the chance to a better life? This is what we do because we have chosen to give them that shot."
Pinoycare Visa Center is the culmination of your commitment to help Filipinos have a better life outside of their motherland. What motivates you to do this?
"You know that thing they say about getting hooked? Well, there is no fulfillment like seeing lives change for the better. Once you experienced helping people, you want to do it again and again. And again."
How does your company stand in US President Donald Trump's recent pronouncement to deport illegal immigrants?
"I respect US President Trump's decision because the US is in the process of reorganizing its homeland. Look at it this way, if you are cleaning the house, some of the things you want to do is isolate, insulate and categorize. This is how to create a system. If you don't do this, it's chaos. If the US is currently cleaning house, we're fine. Canada, New Zealand and Australia are welcoming us. But it's important to note that Pres. Trump is only deporting ILLEGAL immigrants. That's why, when it comes to immigration, it is important to work with companies that are legitimate to ensure that you do not get into situations such as deportation."
What is your favorite travel destination?
"Europe."
What are the places that you have been to?
"I have been to all the continents of the world."
What is your favorite spot in the world?
"Niagara Falls."
Who is your favorite travel companion?
"My family."
If you were to migrate to another country, where would it be?
"New Zealand."
How do you relax?
"I enjoy the company of my friends. But my happy place is in the company of my two girls, Iah and Nicole."
What is the most pressing problem in the world?
"Imagine this: A world where financial resource is easily available to the deserving. By deserving I mean the ones who have noble dreams, who create good plans and who work hard every day. Imagine what good can be created. Now, this is not really happening. In fact, the problem of poverty has led to the rise of crime rate and drug proliferation. If job opportunities are available to the deserving, then we will be able to create a safer and more productive society. Our mission is to do this, one person at a time."
If your life were a movie, what would the title be?
"High heels, lipstick and big dreams. Or, Mission Possible."
What else do you want to achieve?
"From where we are, we are looking at creating jobs and providing homes for those Filipinos who would rather stay in the country."
How do you define success?
"A life lived doing what you were created to do and serving as many as possible."
Are you happy or content?
"I'm happy but not yet satisfied. There is still much work to be done."