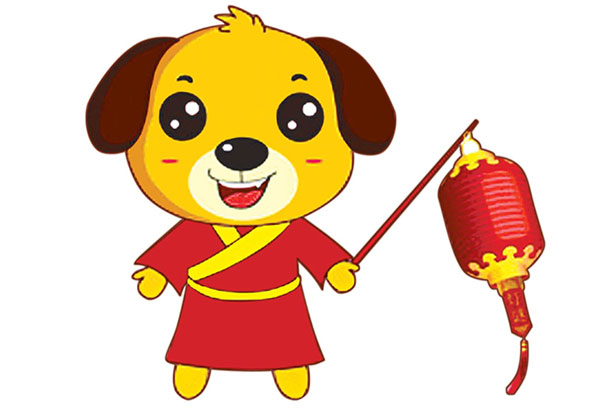 Nice thoughts to usher in the Year of the Dog
FUNFARE
-
Ricky Lo
(The Philippine Star) - January 1, 2018 - 12:00am
Let's welcome the Year of the Dog with the following contributions from my good friends who are Funfare followers.
• From director Romy Suzara:
A bird eats ants. When a bird is dead, ants eat the bird. Time and circumstances can change any moment. Let us not devalue or hurt anyone in life. We may be powerful today but remember that time is more powerful. One tree makes a million matchsticks. But it takes only one matchstick to burn a million trees. So let us continue to do good and be blessed and be a blessing to others always.
* * *
• From Robin Tong, a bookworm:
This is a popular post during the holiday season: At the former St. Thomas Moore chapel of Ateneo de Manila on Padre Faura, the celebrant was a Jesuit priest who had just finished his doctorate at Harvard University…
Christmas is when we celebrate the unexpected; it is the festival of surprise…
This is the night when shepherds wake to the song of angels; when the Earth has a star for a satellite; when wise men go on a fool's errand, bringing gifts to a Prince they have not seen, in a country they do not know.
This is the night when one small donkey bears on its back the weight of the world's desire, and an ox plays host to the Lord of heaven. This is the night when we are told to seek our king, not in a palace, but in a stable.
Although we have stood here, year after year, as our fathers before us, the wonder has not faded; nor will it ever fade; the wonder of that moment when we push open that little door, and enter, and entering find a mother who is virgin, and a baby who is God.
Chesterton has said it for us all: The only way to view Christmas properly is to stand on one's head. Was there ever a home more topsy-turvy than on Christmas, the cave where Christ was born? For here, suddenly, in the very heart of Earth, is heaven; down is up, and up is down; the angels look down on the God who made them, and God looks up to the things He made. There is no room in an inn for Him who made room and to spare, for the Milky Way, and where God is homeless, all men are at home.
We were promised a savior, but we never dreamed of God Himself would come and save us. We know that He loved us, but we never dared to think that He loved us so much as to become one of us.
But that is the way God gives. His gifts are never quite what we expect, but always something better than we hoped for. We can only dream of things too good to be true; God has a habit of giving things too true to be false. That is why our faith is a faith of the unexpected, a religion of surprise. Now, more than ever, living in times so troubled, facing a future so uncertain, we need such faith. We need it for ourselves, and we need to give it to others.
We must remind the world that if Christmas comes in the depths of winter, it is that there may be an Easter in the spring.
—Fr. Horacio dela Costa, SJ
Said Robin, "Fr. H. Dela Costa was the most brilliant Jesuit the Philippines has ever produced. It shows in his writing, right? The street in Salcedo Village, Makati City, was named after him. That's where the first Ateneo Graduate School was located.
* * *
• From Joseph Chua:
"This is so true," said Joseph.
A youngster asked his grandfather, "Grandpa, how did your people live before with no technology, no airplanes, no Internet, no computers, no dramas, no TVs, no aircons, no cars and no mobile phones?"
The grandfather replied:
"Just like how your generation love today: no prayers, no compassion, no honor, no respect, no character, no shame and no modesty.
"We, the people born between 1950 and 1980, are the blessed ones…Our life is living proof.
"While playing and riding bicycles, we never wore helmets.
"After school, we played until dusk; we never watched TV.
"We played with real friends, not Internet friends.
"If we ever felt thirsty, we drank tap water, not bottled water.
"We never got ill sharing the same glass of juice with our friends.
"We never gained weight eating plates of rice every day.
"Nothing happened to our feet despite roaming barefoot.
"We never used any supplements to keep ourselves healthy.
"We used to create our own toys and play with those.
"Our parents were not rich. They gave us love…not worldly materials.
"We never had cellphones, DVDs, play station, XBox, video games, personal computers, Internet chat — but we had real friends.
"We visited our friends' homes uninvited and enjoyed food with them.
"Relatives lived close by so family time was enjoyed.
"We may have been in black and white photos but you can find colorful memories in those photos.
"We are unique and the most understanding generation because 'we are the last generation who listened to their parents'…and also the first who have had to listen to their children.
"We are a Limited Edition. Enjoy us! Learn from us. Treasure us."
Repeated Joseph, "So true, isn't it?"
(E-mail reactions at entphilstar@yahoo.com. For more updates, photos and videos, visit www.philstar.com/funfare or follow me on Instagram @therealrickylo.)