Jericho to star in directorial debut of L.A.-based Fil-Am screenwriter
December 21, 2017 | 4:00pm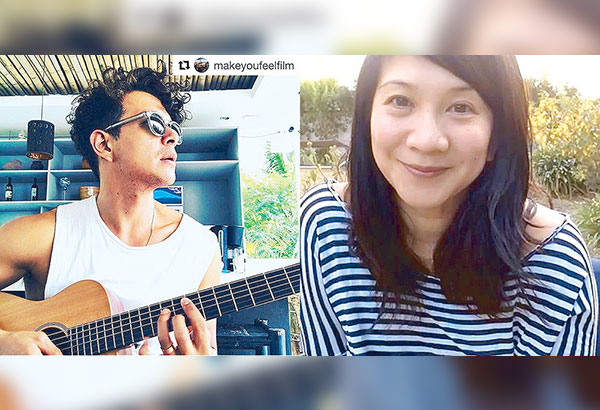 After 15 years of working as screenwriter and production manager in various Hollywood projects, Los Angeles-based Filipino-American Eileen Cabiling, a fellow of the prestigious American Film Institute (AFI), is venturing into directing backed by a multi-awarded creative team.
Cabiling, who has worked as a screenwriter and animation writer-for-hire for Disney's Winnie the Pooh and Discovery Kid's The Terrainials (co-creator), is directing a major project consisting of a 20-minute short and a full-length feature film.
"The short film is an ambitious international production that is performance, cinematic and choreographically driven," Cabiling told STAR contributor Edmund Silvestre in an interview for Funfare. "The script, which I myself wrote, is about self-value, survival and confronting difficult options."
It will be entered at international film festivals and will serve as a significant part of Cabiling's "financing package as proof of style, vision and collaboration" with award-winning members of her creative team to potential investors, studios and production companies for financing the full-length feature.
The short film, titled Make You Feel, is about a fisherman named Bong who is faced with the grim reality that the fish are dwindling in his Philippine seaside village because of climate change and overfishing, and his livelihood and family's survival are in peril. Playing Bong is Jericho Rosales who, according to Cabiling, "is a deep talent with a big heart and epic range" recognized with multiple Best Actor wins for films like Baler, Alagwa and Pacquiao The Movie.
The team is hoping to finish the short film in early January next year as soon as Jericho has time to shoot. "The aim is to film the short in January and move onto the full feature by spring or summer of 2018," Cabiling explained.
Joining the team is Cabiling's co-producer Darlene Malimas whose films Aparisyon, Da Dog Show and Señorita were shown in festivals abroad. Malimas' documentary, The Landscape Within, was named Best Documentary at the Chicago Reeling International Film Festival and Best Cinematography at the Byron Bay Film Festival in Australia. Her horror film Bliss bagged the Yakushi Pearl Best Performance Award at the 2017 Osaka Asian Film Festival.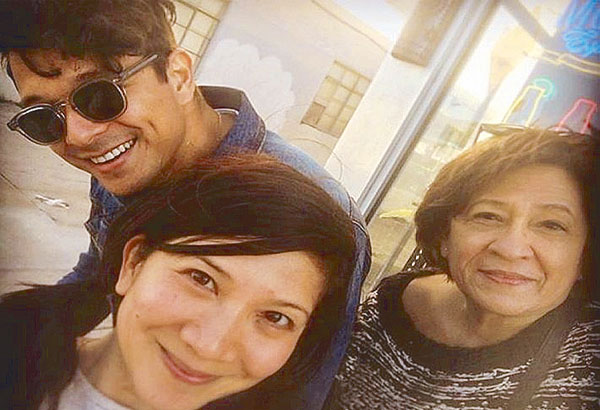 Eileen (center) with Jericho and his manager Tita Marines
Also part of the group are Jae Hyuk Lee, director of photography; and Benjamin Tolentino, editor, both AFI fellows like Cabiling; and Teresa Barrozo, composer. Lee has worked on feature films in South Korea, the most recent of which was Bong Joon-ho's Cannes Palme d'Or nominated action-adventure film Okja. Tolentino edited the movie Transit, the Philippines' official entry to the 2014 Academy Awards for Best Foreign Film. He also has edited features that have premiered at Cannes (Death March) and Venice (Blanka).
Barrozo has collaborated with famous Filipino directors for movies like Zombadings, Aparisyon and The Gifted; and with Brillante Mendoza on Thy Womb, Lola, Captive, Tirador and Ma' Rosa. Her music won Best Original Soundtrack at the 42nd Sitges International Film Festival in Spain for Mendoza's Kinatay; Best Sound and Aural Orchestration at Young Critics Circle for Adolf Alix's Kalayaan; and Best Music at the Metro Manila Film Festival for Joyce Bernal's 10,000 Hours.
Edmund said that Cabiling and her team, who are now in pre-production, continue to gather funds for the project and have so far raised half of their target.
(E-mail reactions at [email protected]. You may also send your questions to [email protected]. For more updates, photos and videos visit www.philstar.com/funfare or follow me on www.twitter/therealrickylo.)