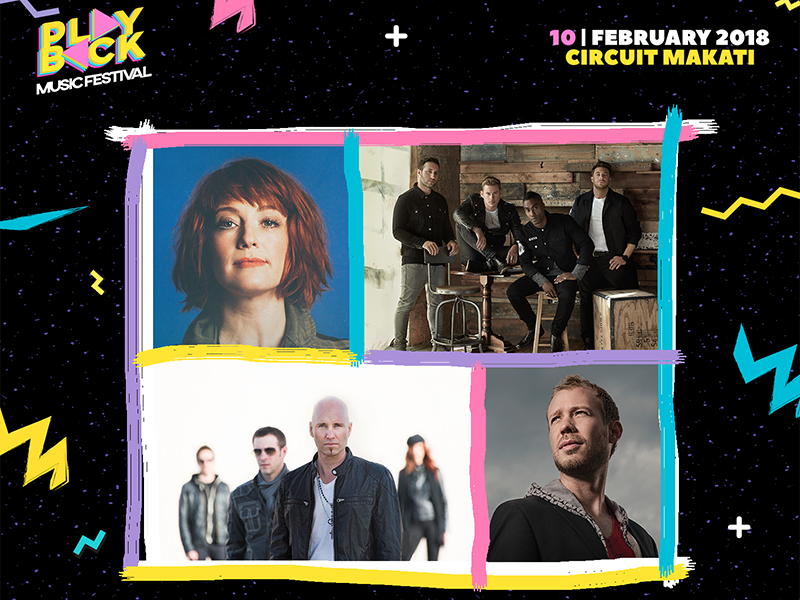 Emerging victorious by scoring tickets for themselves, their friends, and even for their whole family, the same fans from 20 years ago are more excited than ever. Released
Playback Music Festival: Loyal fans from then until now
(philstar.com) - December 8, 2017 - 2:01am
(As released) Questionable fashion sense aside, the 90s to early 2000s era is treasured by many for the jam-packed memories: the good, the bad, even the ugly.
The era bore witness to the pop genre brought about by good looking boys who can sing and dance, girl power, and band songs transposed to love letters. It was also a generation of loyal fans, who were tirelessly collecting albums and posters, waiting until midnight for their songs to be played by their favorite FM station, sending requests to Music Channels, singing and screaming.
And now, years later, they did not fail.
With Blue, Vertical Horizon, Stephen Speaks and Leigh Nash of Sixpence None the Richer, together with three homegrown bands in one festival to play live, hundreds flocked to SM Tickets outlets nationwide last November 25th. They lined up before the store opened, and were ready behind their keyboards waiting for the clock to strike 10 a.m.
Emerging victorious by scoring tickets for themselves, their friends, and even for their whole family, the same fans from 20 years ago are more excited than ever.
"Finally a festival for me!"
"Yes! This is what I've always been waiting for!"
"Hands up 90s kids!"
"Dream concert huhuhu"
They sure are ready for their trip back to the 90s and early 2000s! Are you?
No tickets yet? Playback Music Festival kicked off their ticket selling with early bird prices until supplies last! So grab yours now!
Playback Music Festival is on Feb. 10, 2018 at Circuit Makati.
Tickets are available at any SM Ticket Outlet (nationwide) and SM Online
Link to SM Online:
https://www.smtickets.com/events/view/6258
Follow them for infomation, news and updates:
Facebook: playbackmusicfest
Twitter: @playbackfest
Instagram: playbackmusicfest