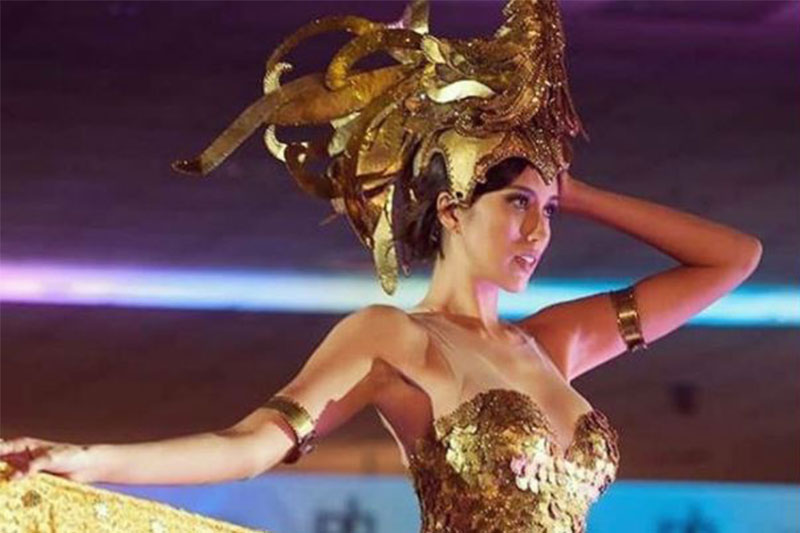 "A symbol of good fortune for the Maranao people," Miss Universe Philippines Rachel Peters said in her Sarimanok-inspired national costume. Instagram/Rachel Peters
Rachel Peters wears Sarimanok-inspired national costume for Miss Universe
MANILA, Philippines — Miss Universe Philippines Rachel Peters showed off her Sarimanok-inspired national costume during the preliminaries of the 66th Miss Universe competition in Las Vegas Sunday morning (Manila time).
Peters' national costume depicts the legendary Sarimanok, a legendary bird of the Maranao people from Mindanao.
Dubai-based fashion designer Val Taguba designed Peters' golden swimsuit with a trail while Jojo Bragais designed her knee-high shoes.
The Philippines' bet would also be wearing Taguba's creation for the evening gown competition.
The coronation night of the Miss Universe pageant would be held at the AXIS at Planet Hollywood Resort and Casino in Las Vegas on November 26 (November 27 morning, Manila time).