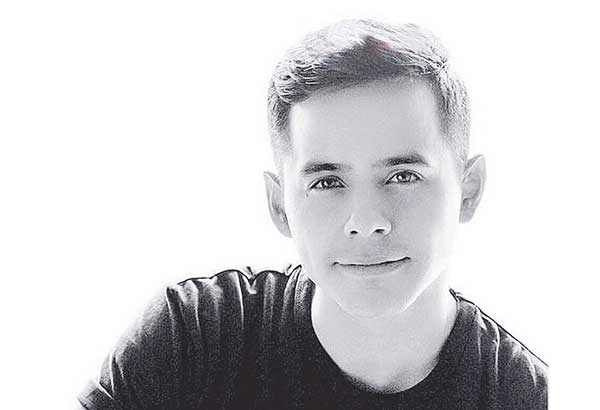 More about David Archuleta
David Archuleta was this kid who faced up to the grittier David Cook as the last two finalists standing in the seventh season of American Idol (AI) in 2008. It was the heydays of the talent show and millions watched the face-off between the two Davids. In the end, cute though he was and already the idol of a lot of fans all over the world, David A lost to David C.
It was a close fight though and the finale is acknowledged as one of the toughest battles in AI history. David A may have come in second but it was with a large margin, actually 44 percent of the total votes cast. That is why losing did not stop David A from pursuing his singing career. He has remained constantly active since then, recording albums and going on concert tours.
In fact, six years after his last trip to Asia, David is back for a one-night-only gig tonight at the Kia Theater in Araneta Center, Quezon City. So, it is time now for his fans to catch up with him and for the curious who are set to discover him for the first time to find out why Pinoys made such a big fuss over David during that time, 10 years ago. The concert at the Mall of Asia (MOA) Arena was the live Battle of the Two Davids, Cook and Archuleta. It was a huge success.
David A rode the American Idol train to the top as one of the youngest, best-sounding contestants in the show's history. His performance of John Lennon's Imagine in AI still gets talked about. As for his large following in the Philippines, it is a fact that Pinoys, particularly the young girls, like their idols handsome, clean-cut and wholesome. The young David absolutely fitted the bill. So, while David C took care of the older rockers in the show, David A made his own army of fans very happy with his rendition of his hit single Crush and other tunes.
In fact, everybody was so happy over David A at the MOA that he was invited to record an all-Filipino album and to appear in a mini-series on ABC-5. I still remember that album very clearly because to this day I am still trying to figure out that absurd use of stripes on David's shirt and tie in the cover photo. Whatever for? But barring that, Forevermore, which was titled after the Side A tune, is a nice showcase of some of the best compositions by Filipino talents from the past 20 years or so.
Aside from Forevermore, it also includes Rainbow and Wherever You Are both popularized by South Border; I'll Never Go by Nexxus; You Are My Song by Regine Velasquez; Hold On, also by Side A; Maybe by The Neocolours; Tell Me by Joey Albert; Reaching Out originally by Gary Valenciano; and Nandito Ako by Ogie Alcasid.
Now, Nandito Ako became the title of the limited to one-month only soap series that David appeared in here in 2012. He played a Filipino-American singer who returned to the Philippines to find out more about his mother's death in a hotel fire. The series featured Jasmine Curtis-Smith as David's leading lady and Gelli de Belen as his mother.
It was after shooting Nandito Ako that David announced his temporary retirement from show business. A devoted member of the Church of Jesus of Latter Day Saints, he spent the next two years doing missionary work as plain David Archuleta, not the pop idol, although ever a lucky guy, he got to perform with the world-famed Mormon Tabernacle Choir. He came back in 2014 refreshed and ready to resume his career. And now he is also back in the Philippines.
Though now only 26 years old, David is already an industry veteran with six full-length albums: David Archuleta, Christmas From The Heart, The Other Side Of Down, Forevermore, Begin and Postcards In The Sky. His latest is a series of two extended play albums, Orion and Leo. Aside from Crush, his other hit singles are Imagine, I Wanna Know You, a duet with Hannah Montana (Miley Cyrus), The Prayer, a duet with Nathan Pacheco, Elevator and Numb.
Incidentally, if you are in the mood for Christmas music, you might want to check out Glad Christmas Tidings with the heavenly sound of the Mormon Tabernacle Choir featuring David.