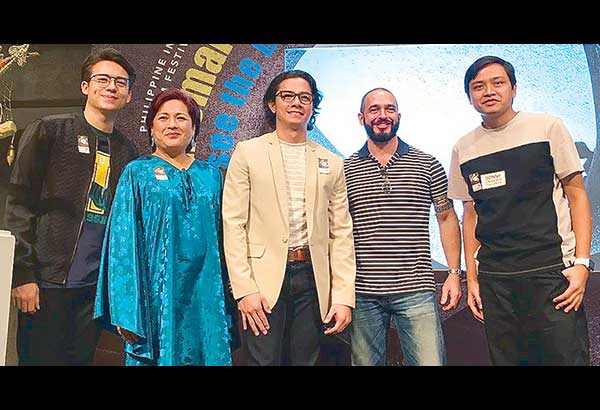 Nabubulok (The Decaying) director Sonny Calvento (rightmost) with the cast (from left) Jameson Blake, Gina Alajar, JC Santos and Billy Ray Galleon.
Nabubulok: Phl's entry in Busan Filmfest
FUNFARE
-
Ricky Lo
(The Philippine Star) - September 28, 2017 - 4:00pm
Curtain-raisers: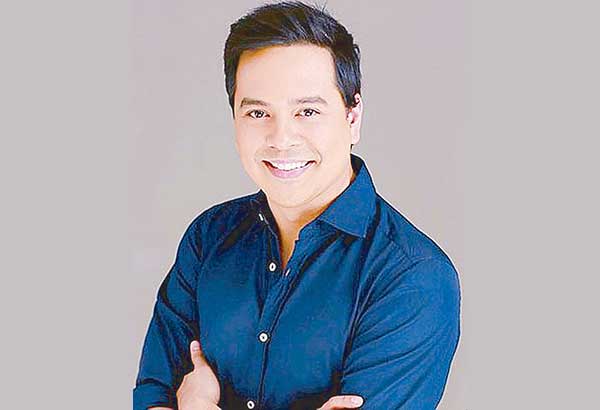 • Some people are suspecting that John Lloyd Cruz (photo) is on "self-destructive" mode because ABS-CBN is not inclined to renew his contract, no thanks to John Lloyd's "unsavory" photos with girlfriend Ellen Adarna on social media. The truth is that, according to ABS-CBN COO of Broadcast Cory Vidanes, "JL's contract is not expired" while Star Creatives COO Malou Santos said, "No problem with renewal." Incidentally, Funfare readers have been asking what John Lloyd and Ellen's favorite "comfort food" is. I wouldn't know but I guess the sweethearts' favorite beverage is Coke. It's "the real thing," right?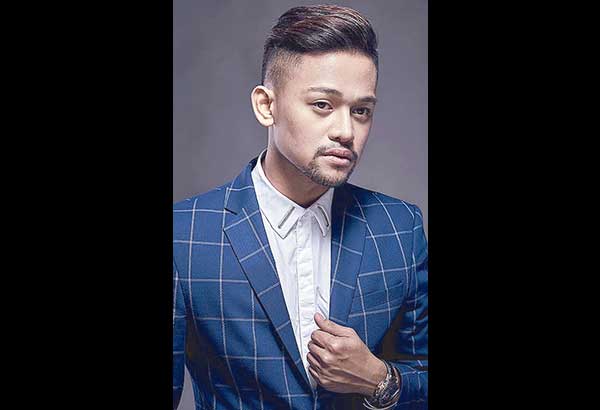 • The Philippines' Lance Busa (photo), featured in this section last Wednesday, won the grand prize in Bolt of Talent held in Malaysia, beating the Thai singer at PJ Live Arts in Kuala Lumpur aired on Star World and Fox Philippines. Singing his own version of How Am I Supposed To Live Without You, Lance got the nod of the board of judges headed by Michael Bolton. He was named brand ambassador of Subaru and will join Bolton on his Asian tour. Lance also won a recording contract.
• Blind corner: 1). Don't believe any rumor that a beauty queen is pregnant. Asked about it, her actor-boyfriend laughed and laughed. "Yes," he joked, "quadruplets nga, eh!"…2). A highly-eligible (read: single daw for the longest time, hehehe!!!) TV host developed an instant crush on a beauty queen who guested on his show. He wanted to court the girl but he stopped when he learned that she has a boyfriend already, and 3). During the promo for their movie, a loveteam acted lovey-dovey when the truth was that they were already breaking up. He loves the girl so much that he's moving heaven and earth to win her back.
* * *
Breaking News:
Nabubulok (The Decaying), directed by Sonny Calvento, has been invited as the Philippine entry at the A Window on Asian Cinema section of the 22nd Busan International Film Festival (BIFF) Oct. 12 to 21.
This was confirmed in a letter from BIFF director Kang Soo-youn to Sonny. According to Soo-youn, "since its inception in 1996 as the first international film festival in Korea, BIFF has already endeavored to promote Asian cinema and to discover the future leading filmmakers. Especially last year, BIFF has screened 299 titles from 69 countries including young filmmakers' works from various regions in Asia. Countless renowned filmmakers and actors as well as important figures from film industries and festivals around the world visit the port city of Busan every year to celebrate this dynamic industry…"
Shown at the recent Cinemalaya Independent Film Festival, Nabubulok is about the mystery surrounding a missing woman, starring, among others, Gina Alajar, JC Santos, Jameson Blake and Billy Ray Galleon.
The son of Tony Calvento, Sonny is a Communication & Media Studies graduate from San Beda Alabang where he taught Scriptwriting, and a graduate of the Found Story Workshop of Armando Lao in 2015. He has been affiliated with ABS-CBN since 2010. Among his projects were the series You're My Home, Reputasyon, Juanita Banana and Apoy sa Dagat.
Here's director Sonny's statement sent to The STAR:
I was only seven when I received my very first death threat.
The year was 1995 and my father started hosting Calvento Files, a crime and investigative show on ABS-CBN, the country's largest media network. It was a hard-hitting show. It ruffled feathers. And one day, I answered the phone and a man told me that he'd kill my family. Since then, my father hired bodyguards for me and my brother, and they followed us wherever we went. That was when I realized that my childhood would never be normal again.
The show lasted for four years and within those four years, it was a normal sight to see case files scattered all over our house. Crimes became a huge part of my coming-of-age. One of these files was the most controversial rape and massacre case of the '90s that involved a politician's son as one of the suspects. My father, being a journalist, was one of the key players in finding out the truth. I saw how that case progressed and how the entire country became consumed by it. Everyone had speculations, everybody believed in their own versions of truth.
In hindsight, it made me realize that in a crime investigation, it is not just the truth about the victim, the suspect and the witness that is being exposed. It also exposes the character of the people around and reflects how we, as a nation, value truth and justice.
That case dragged on for years. Eventually, people lost interest in it and everyone, including our family, decided to move on. After my father's show ended, we tried to live an ordinary life. Crimes, as always, happened everyday. But we dealt with it one day at a time.
But when the new government and its campaign against drugs killed thousand of suspected drug users and pushers, it reminded me of that particular case in my childhood and how different people have different takes on each side of the truth. Nabubulok (The Decaying) is not about the government's drug campaign and the "extra-judicial killings." But it is a story that is just as divisive and makes us reflect on how we, as a country, value truth and justice.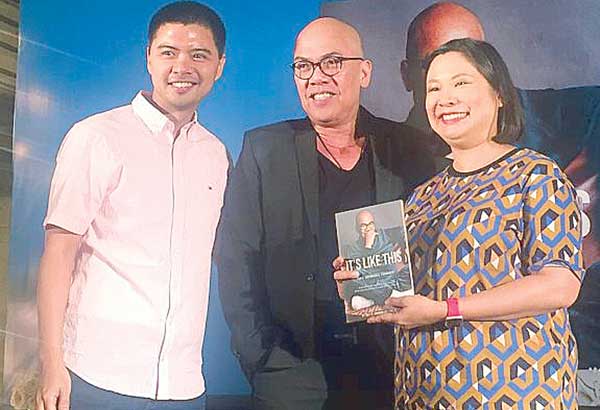 'Abundable Thoughts'
Boy Abunda (with ABS-CBN Publishing's Mark Yambot and National Book Store's Xandra Ramos Padilla) has just come up with a must-be-read book titled It's Like This: 100+ Abundable Thoughts that covers Boy's memorable encounters as a young boy in his native Borongan, Eastern Samar, as a seminarian, as a probinsyano who went to study at Ateneo, and as a fledging theater actor. It also includes lessons for readers and Boy's favorite quotes (Gay love is equal to all forms of human love, etc.).
(E-mail reactions at entphilstar@yahoo.com. For more updates, photos and videos, visit www.philstar.com/funfare or follow me on Instagram @therealrickylo.)