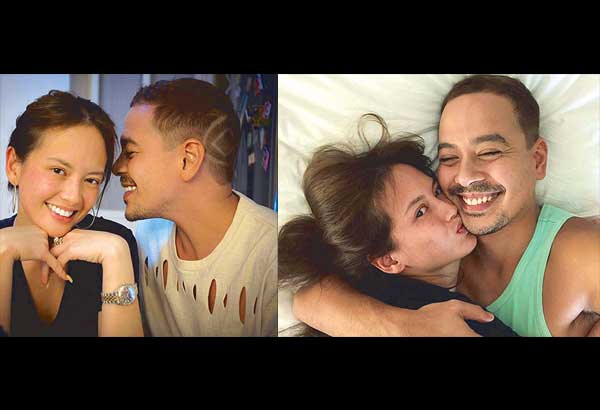 The activities/adventures of sweethearts John Lloyd Cruz and Ellen Adarna are widely followed by showbiz-watchers who are divided into 'pros' and 'cons'
John Lloyd & Ellen: Finally found someone
FUNFARE
-
Ricky Lo
(The Philippine Star) - September 26, 2017 - 4:00pm
The Intensity 10 temblor generated by the "shocking" photos of John Lloyd Cruz and girlfriend Ellen Adarna these past three weeks has gradually dissipated, lowered from "Category 5" ("denial" stage) to "Category 2" ("acceptance" stage) with the netizens and other showbiz-watchers polarized into "pros" and "cons", with the former claiming that the sweethearts (they cannot deny their relationship after posting all those revealing photos, can they?) are just being human and having fun and the latter alarmed that John Lloyd seems to be unraveling with his new devil-may-care attitude that could lead to the destruction of his career.
"Some people are happy for John Lloyd and Ellen and some people are not," said somebody close to the couple. "In fairness to the couple, they are not hurting anybody, are they?"
Of course, the "cons" will argue that, yes, everybody is entitled to have fun but they should be careful about posting pictures on social media especially if you are a celebrity and those pictures are much too revealing, such as when you appear to be drunk or, well, "floating on Cloud 9" or kneeling at a confessional in dark shades (risking a big frown from church authorities).
The title of John Lloyd's last movie (with Sarah Geronimo)…Finally Found Someone…perfectly describes the sweethearts' present state of heart and mind.
"They really match," commented another Funfare informer also close to the couple. "While some of John Lloyd's exes might have tried to kind of change him and take him away from the 'bottle,' Ellen takes him as he is, for what he is. Bagay sila. And all I can say is, 'Let's drink to that!'"
Accompanying a photo of him and Ellen apparently in bed, John Lloyd posted this caption: Sobrang baduy neto pero this girl really did something good to my soul. I'll always be grateful."
Countered Ellen: I'll never clip your wings baby. If you want to fly then spread your wings and fly. I don't love to take ownership. I love to connect!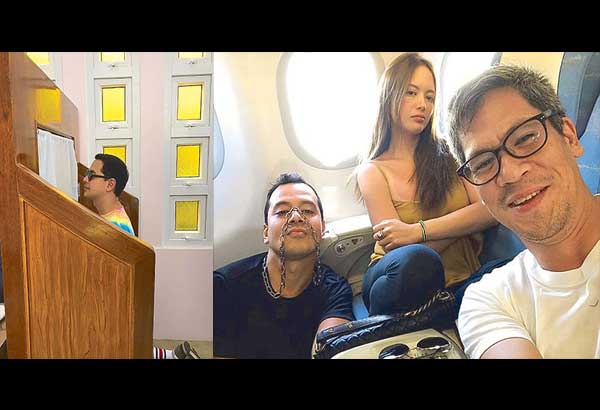 Left: What is John Lloyd 'confessing'? The sweethearts with friend Erwin Romulo on a plane, destination not specified. —Photos from the Instagram accounts of John Lloyd Cruz and Ellen Adarna
And blithely, they stroll at the mall, take a leisurely walk along the Roxas Boulevard promenade, do anything and everything that they deem to be fun and that will make them happy, with their every move duly recorded on social media, including a latest photo obviously taken early morning showing John Lloyd on the treadmill in Ellen's Malate apartment. Not that anybody minds, but people wonder, are they sleeping together (actually there's nothing wrong with that because they seem to be committed to each other)?
"No," clarified the first Funfare informer, "they are not living-in.
Hmmm, only sleeping-over?
"I don't know," she laughed. "I am not privy to their bedtime."
Aside from the Kapamilya sitcom Home Sweetie Home in which they co-star with Toni Gonzaga, John Lloyd and Ellen are not busy with other projects. Ellen has yet to start shooting her yet untitled Star Cinema movie with Empoy Marquez and is currently working out preparatory to the Bench show in November.
"So they are taking advantage of their free time by enjoying themselves," added the informer.
Meanwhile, the world is having as much fun monitoring the sweethearts' "escapades" on social media.

Birdshot submitted as Phl's entry to the 90th Oscars
The critically-acclaimed Birdshot was chosen by the Film Academy of the Philippines (FAP) as the country's official submission to the Best Foreign Language category in the 90th Oscars (scheduled March 2018).
Last year, Birdshot won Best Picture in the Asian Future Film section at the 2016 Tokyo International Film Festival, and was one of the most talked-about entries in the recent Pista ng Pelikulang Pilipino (PPP) where it won the Critics' Choice Award for Best Film.
"What a spectacular turn of events for Birdshot! I'm thankful to FAP for giving us the opportunity to represent our country as well as our Birdshot family, for being patient and determined while creating a substantial and well-crafted film," said Mikhail Red, the director.
The 24-year-old filmmaker also acknowledged his co-producers, the game-changing independent film company TBA Studios, for believing in his vision for the film.
"I hope TBA Studios continues to encourage young storytellers to create uncompromising films. May they continue to pave the way to a bright future for Philippine Cinema," he added.
TBA Studios' executive producers Fernando Ortigas and E.A. Rocha are just as thrilled with the news.
"We are so honored that Birdshot has been given this distinction. Like Mikhail, we can't wait to embark on this new journey for this amazing film," said Ortigas and Rocha.
Birdshot is the second film from TBA Studios to have been given this distinction. The box-office historical epic Heneral Luna was the country's bet for the 88th Academy Awards.
Rocha added: "We are lucky to have found and build a great partnership with Globe Studios. Together with Globe, we are working on giving Birdshot the chance it deserves."

Token launches her new album
Friends are happy for Token (Lizares, photo), a.k.a. Charity Diva. now that she is active (again!) on the scene, with a new album titled Token Lizares: Till the World is Gone set to be launched on Saturday, Sept. 30, 8 p.m. at the RJ Bistro of Dusit Thani Hotel in Makati City. Sponsors are Aficionado by Joel Cruz and YSA Skin Care Clinic.
Except for Time Moves On, the rest of the tracks were composed by Vehnee Saturno, including Ikaw Ang Sagot, Ganyan Ka Kamahal, One Life to Live and the carrier single Till the World is Gone.
The album's music video, with Al Tantay as Token's leading man, may be viewed on YouTube. Directed by Miggy Tanchangco, it also features Kiel Alo and Ella San Andres. The carrier single can be heard on DZBB 594 and Pinas FM 95.5.
Token is scheduled to go on an album mall and radio tour in October.
What's up?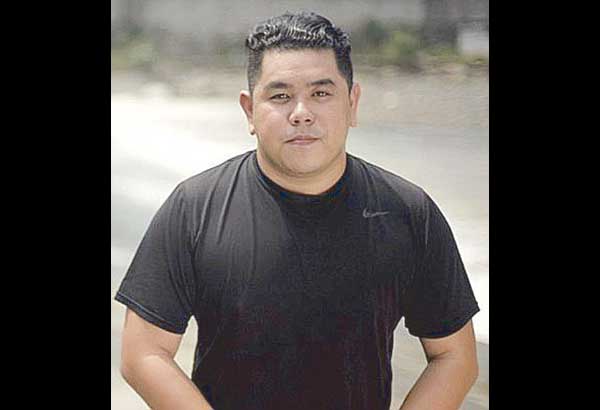 ABS-CBN journalist Jeff Canoy (photo) — known for his fearless coverage of disasters and armed conflicts — has joined the ABS-CBN current affairs program Red Alert and will be seen on the program starting tonight after Bandila.
Red Alert, which has been at the forefront of promoting emergency-preparedness and safety to Filipinos in the past three years, will also shift to a new docu-reality format, fitting perfectly with Jeff's expertise on storytelling.
A TV reporter for already a decade, Jeff has been showcasing his versatility as a journalist recently with a powerful piece on the plight of Marawi survivors on ABS-CBN News Online and the Di Ka Pasisiil documentary he did with fellow journalist Chiara Zambrano.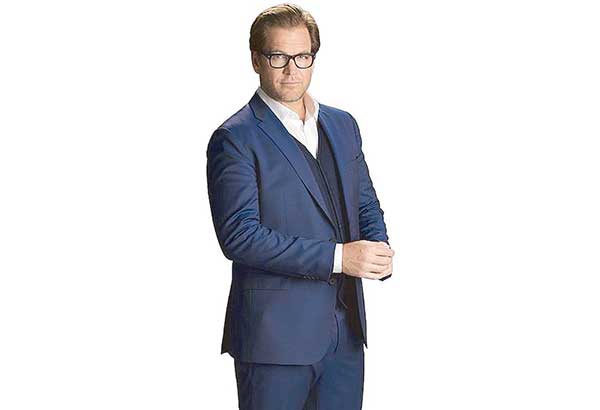 Brash, but brilliant, courtroom psychologist Dr. Jason Bull may dazzle the audience with his wit and insight on human behavior, but the protagonist of legal drama Bull could've turned out differently if it weren't for the talented and charming Michael Weatherly (photo).
Former senior field agent Tony DiNozzo of police procedural series NCIS, Weatherly — as Dr. Bull — now heads a team of "trial science" experts with specialties from neurolinguistics to fashion, to help the falsely accused win the jury's favor. But apart from his previous acting stint in crime investigation, there's so much more to the man that makes him the perfect match for the role of trial consultant.
Catch the premiere of Bull Season 2 tonight at 9, same day as the US, exclusive on RTL CBS Entertainment.
(E-mail reactions at entphilstar@yahoo.com. For more updates, photos and videos, visit www.philstar.com/funfare or follow me on Instagram @therealrickylo.)