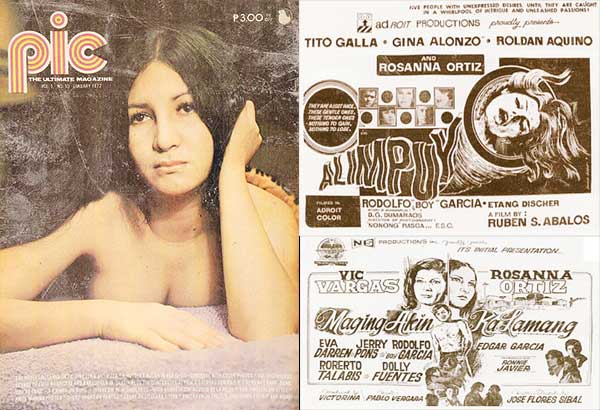 Rosanna Ortiz: Fine actress, sex symbol
(The Philippine Star) - September 23, 2017 - 4:00pm
In the late '60s and '70s, Rosanna Ortiz was one of the country's top sex symbols. But then Osang, as she was fondly called, was also a fine actress. She was named Asia's Best Supporting Actress for the 1974 thriller Patayin Mo sa Sindak si Barbara, directed by Celso Ad. Castillo and where she shared top billing with Susan Roces and Dante Rivero.
Osang was Fernando Poe Jr.'s leading lady, along with Boots Anson Roa, in Ang Kampana sa Sta. Quiteria.
Her other films included Trubador, Alimpuyo, Maging Akin Ka Lamang and Bago N'yo Ako Sumpain.
Osang graced the cover of Pic (The Ultimate Magazine) in January 1972, a sexy but classy pictorial spread.
In the '80s, Rosanna quit showbiz to engage in business and eventually settle abroad. — RKC