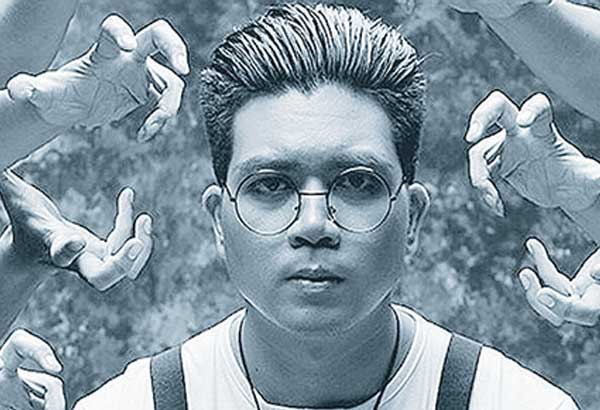 David Ezra Cruz as Aurelio Tolentino
Tanghalang Pilipino opens 31st season with Aurelio Sedisyoso
MANILA, Philippines — Most of us are familiar with such historical figures as Apolinario Mabini, Manuel Quezon or even General Macario Sakay. However, Aurelio Tolentino was perhaps, sadly, the mere name of the Little Theater of the Cultural Center of the Philippines (CCP) to most of us.
Thanks to Tanghalang Pilipino's latest production, Aurelio Sedisyoso, the life of Aurelio Tolentino was formally introduced to the audience. He was a playwright, actor, seditionist and undoubtedly a hero, whom the Americans were said to have really feared.
Aurelio Sedisyoso opened Tanghalang Pilipino's 31st season. It is from the same winning team that created Mabining Mandirigma. At the helm of Aurelio Sedisyoso is Chris Millado, CCP vice president and artistic director. Noted librettist Dr. Nicanor Tiongson wrote the book and lyrics. Composer Joed Balsamo incorporated modern feel to the lyrics and created tunes from rap to rock to ballad.
Francis de Veyra of Radioactive Sago Project did the musical arrangements. A five-member band of bass, electric guitar, drums and keyboards was onstage to accompany the performers. Choreography was by Denisa Reyes and the elaborate, multi-level set design, reportedly to the tune of P2M, was by Toym Imao.
Leading the stellar cast was David Ezra Cruz, who stretched his thespic wings as Aurelio Tolentino or fondly called Eliong. David Ezra was earlier seen in Mabining Mandirigma.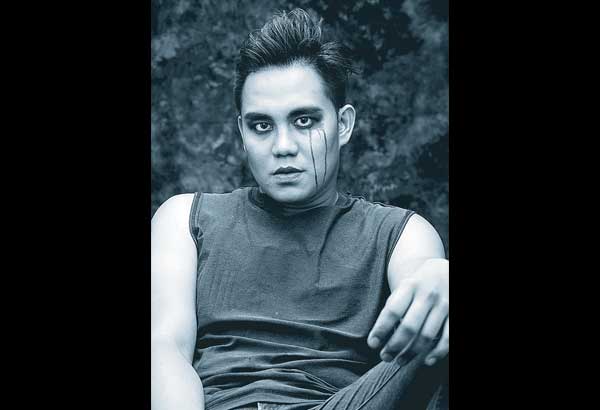 JV Ibesate as Dominador Gomez
The son of powerful diva Dulce, David Ezra is a gifted tenor who ruled the stage with his soaring vocals. His voice resonated with forceful elegance. And he can definitely act, too. One particular thing we repeatedly noticed, David Ezra's Rs roll, when he sings ("pah-wrah") or even when he speaks ("peh-wroh").
Dulce, who was outside the theater after the play, said David Ezra has toned down his Rs considerably. Although he is fluent in Tagalog, David Ezra's cute twang was still evident. It was not downside or something negative about his performance, except that he was playing a real-life Filipino character.
The script was heavy with deep Tagalog words and that is understandable, since the story happened in the early 1900s. But some of the cast members noticeably buckled in delivering their heavy Tagalog dialogue.
Aurelio Sedisyoso is particularly long, with nearly three hours onstage. Though there may be a few expendable songs, especially in Act One, that can shorten the rock zarzuela by a good few minutes.
We caught Aurelio Sedisyoso on its opening night, when Baron Geisler disappointed theater fans as he wasn't allowed to go onstage as Tikbalang. He was supposed to play a composite character as the shape-shifter that takes on the different faces and phases of American colonization. Jonathan Tadioan took on the scene-stealing Tikbalang, as he brilliantly essayed multiple roles.
JV Ibesate played Dominador Gomez, a direct descendant of Father Mariano Gomez of the famed Gomburza priests. We previously saw JV in Pangarap sa Isang Gabi ng Gitnang Tag-araw, Tanghalang Pilipino's production of William Shakespeare's A Mid-summer Night's Dream, translated by Rolando Tinio. In Aurelio Sedisyoso, however, JV tackled a lengthier role, more challenging in both singing and acting aspects. He did not disappoint and he undoubtedly delivered the goods.
Former Rivermaya bassist and vocalist Norby David was Manuel Quezon and Remus Villanueva played dual roles as Andres Bonifacio and Macario Sakay.
Aurelio Sedisyoso runs Fridays to Sundays, with Saturday matinees, until Sept. 17 at the CCP's Tanghalang Aurelio Tolentino (Little Theater).