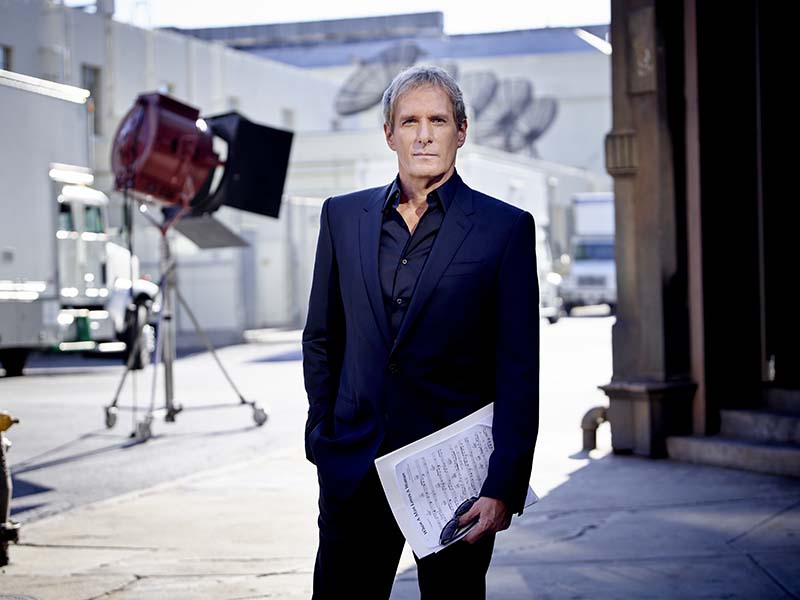 Michael Bolton, the multiple Grammy Award-winning singer, songwriter and social activist, has sold more than 65 million records worldwide and continues to tour the globe. Released
'Bolt of Talent' unveils 8 musical talents vying for record deal, dream tour
(philstar.com) - August 11, 2017 - 7:35am
(As released) "Bolt of Talent," Fox Networks Group (FNG) Asia's highly anticipated original series documenting award-winning American songwriter and pop culture icon Michael Bolton's search for undiscovered gifted singers across Asia, announces its roster of talented competitors.
Eight singer-songwriters hailing from Malaysia, Philippines, Taiwan and Thailand have been chosen from scores of auditioning hopefuls to compete for a dream record deal and World Tour with the legendary man himself: Michael Bolton. These contestants will compete in rigorous musical challenges throughout this first season, coached, mentored and judged by the musical maestro himself, after which only one of them will be crowned the winner.
With distinctive personalities and a range of experience, viewers will get to know the stories of each of the contestants competing against one another, including Greg, the oldest in the competition aiming to win before it's too late; quirky Holly, whose classical training shines through in her music and Cassey, the high school student whose soulful voice leaves you wanting more. These are just three of the eight contestants vying for the grand prize.
Viewers will also get to know the renowned Michael Bolton, the multiple Grammy Award-winning singer, songwriter and social activist, who has sold more than 65 million records worldwide and continues to tour the globe. In recognition of his artistic achievements, Michael won two Grammys for Best Pop Male Vocal Performance (nominated four times), six American Music Awards, and a Star on the Hollywood Walk of Fame.As a songwriter, he has earned over 24 BMI & ASCAP Awards, including Songwriter of the Year, 9 Million-Air awards, and the Hitmakers Award from the Songwriters Hall of Fame. To date, Michael had nine studio albums rank in the Top Ten, with 9 #1 singles. His latest album "Songs Of Cinema" was released in February 2017, the single from which will be one of the final contestant challenges.
"Bolt of Talent" follows Michael as he travels across the region to discover the most hidden of raw Asian talent. A relentless seven-week journey featuring exciting challenges will culminate in four musically gifted finalists being hand-picked by Michael. These four contestants will be asked to reinvent, rearrange and reproduce a range of Bolton's greatest hits in hopes of striking a chord with not only the audience, but also, the man behind the music. These contestants will come to understand what it takes to have a long and global career in the music industry. They will get a little help from a friendly local superstar including Sandra Riley Tang from Singapore, Morisette Amon from the Philippines and Lydia Sarunrat Deane from Thailand. With this once in a lifetime opportunity, the four aspiring performers must impress Michael and truly go the distance to prove that they possess the "Bolt of Talent."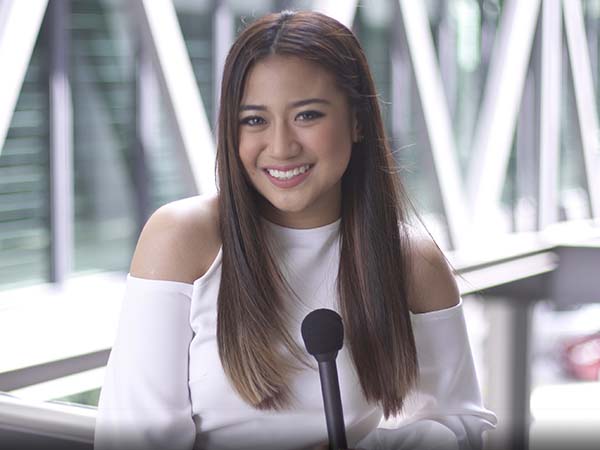 Morisette Amon from the Philippines. Released
Exclusively on Star World, the seven-part series takes the audience to four major cities: Bangkok, Kuala Lumpur, Manila and Taipei in this original production airing on Aug. 16, 2017 at 9:30 p.m.
Dean Dezius, Vice President Entertainment, Channels, Content and Communications said, "It's high stakes for these young Asian singers. This first season of 'Bolt of Talent' promises challenges that will test both the talent and courage of our undiscovered stars. Michael Bolton is a superb mentor and each of the contestants will come away more experience and better prepared for the competitive musical industry. Viewers will want to stay tuned for each episode to catch every challenge and compelling detail."
Michael Bolton said, "'Bolt of Talent' has brought me back to Asia where I've performed and toured for over 25 years. Now I find myself deeply moved and inspired as I discover young singers with different cultural backgrounds, different family upbringings, but one primary thing in common - the pure love of singing."
Fans will have a greater opportunity to get to know the players in "Bolt of Talent" as their stories play out with weekly episodes, along with the release of additional content across social media, on Fox online and with exclusive content on Fox+ digital. Presenting the first season of "Bolt of Talent" is Subaru, the title sponsor who will provide the series with valuable support in the form of the grand prize including Subaru ambassadorship and driving the Asia Dream Tour, among other promotional efforts.
For exclusive news and updates about the show, follow "Bolt of Talent" on Facebook, Instagram and YouTube.