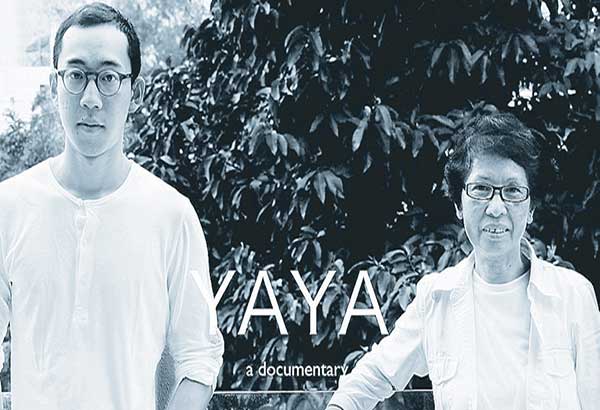 Yaya is the story of director Justin Cheung and his Filipina nanny Teresita Luang, whom he fondly calls 'Auntie Tessie.' She has been with his family for over 20 years now.— Photos from the official Facebook page of Yaya Documentary
Why HK filmmaker is making a docu on Phl domestics
MANILA, Philippines - A Hong Kong filmmaker is working on a documentary that tells of the "intimate and complex" relationship between a Filipina domestic helper and her employer's son against the backdrop of issues surrounding Hong Kong's domestic labor force.
Yaya is the story of director Justin Cheung and his Filipina nanny Teresita Luang, whom he fondly calls "Auntie Tessie." She has been with his family for over 20 years now.
Cheung has been doing the production with six other former film students, an ABS-CBN news report said. He studied Film (minor in Political Science) at the New York University's Tisch School of the Arts. Yaya is his first documentary.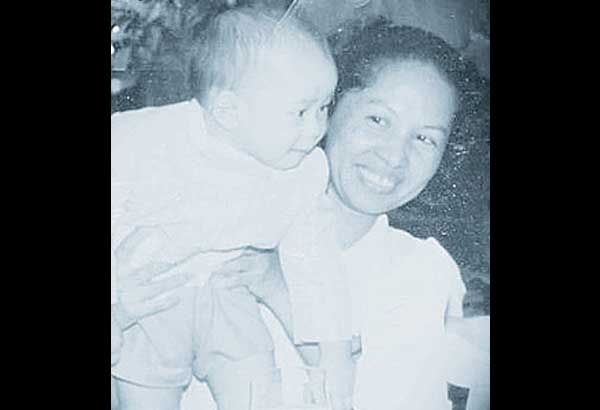 "I asked myself after graduation if I had one more year to live which project I would choose to pursue and this was it ha ha," he told The STAR in an online interview.
Asked if there's any particular experience that provided that ultimate push to pursue the project, he said, "I think it was the accumulation of many little experiences and a few years of thinking about it in college."
There was, however, one particular incident that made quite an impact on Cheung, which became one of his early introductions to the plight of migrant domestic helpers in Hong Kong. "One moment that really made my blood boil as a kid was when my family took her to have lunch with us at a membership club in Hong Kong and they told her that domestic workers weren't allowed to sit with us. They never asked and automatically assumed she was a helper based on her skin color. I felt like my own family member was discriminated against and I felt helpless."
Cheung came to the country over the summer to film his Auntie Tessie with her family in Nueva Vizcaya. In the docu's official Facebook page, he wrote a lengthy post that said he would not be able to look at Tessie and other domestic workers in Hong Kong the same way again after his visit to the Philippines.
"Growing up in Hong Kong, we usually see domestic workers in one context, which is work. When you don't see them laughing with their friends and who care about them and remember they are mothers, sisters and breadwinners, you fall prey to seeing them as a transaction between money and labor. After seeing Auntie Tessie's home and meeting her family, the emotional sacrifice is evident," he explained to The STAR.
Growing up with a Filipino nanny, what were the things he learned from her? "She inspires me with her work ethic and energy. I don't know if it's Filipino, or Catholic…"
The film is still in the editing phase but a teaser trailer has already been released, showing footage of Cheung being looked after by his Auntie Tessie from the time he was a toddler.
In the final product, he said viewers can expect more personal footage "but after scrolling through so many hours of footage, it's hard to find much of Auntie Tessie because most of the videos were trying to capture our family."
When asked what will the footage tell the audience about the kind of relationship Tessie has with their family, he said, "Because it shows a history between us, it makes me question whether she's a nanny, mother or friend."
Cheung also happens to be the eldest son of famous HK director Alfred Cheung Kin-ting. Whether the interest in filmmaking is genetic or not, the younger Cheung believes that the medium can provide a voice to those who couldn't speak for themselves.
"I don't remember a clear moment when I decided to become a filmmaker. I felt like it was always the best way of expressing myself, an idea or emotion. I remember seeing a note on a billboard in high school; it said, 'films can be a voice for the marginalized.'"
He said he has his father's full support regarding his choice of film subject.
Cheung revealed, "His mother, my grandmother, also worked as a nanny, cleaning people's homes as a kid. So I think he really understands her struggle. He really encouraged me to make it a personal story about me and Auntie Tessie instead of trying to tackle the issues in domestic work as a whole."
According to figures from the Hong Kong Immigration Department, there are 340,380 foreign domestic helpers as of 2015, with 177,619 coming from the Philippines or 52 percent of the total number. Under the Hong Kong law, household service workers must live with their employer and receive no less than the minimum allowable wage of HK$4,310 (if converted to Philippine peso, roughly P27,000) per month.
Filipino domestic workers have had inspired film work produced by foreigners and Filipino directors alike. These include the Singaporean family drama Ilo Ilo which won the Camera d'Or at the 2013 Cannes Film Festival and Sunday Beauty Queens, the Metro Manila Film Festival 2016 Best Picture.
Cheung hopes that his film will achieve its goals. He said, "First, by showing a more human side to the labor market, I hope people begin to show more respect for domestic workers and strive to create a safer and happier environment for them to work in."
He noted that the nature of domestic work grants the employer a questionable amount of power over the domestic workers. "And because of language and cultural barriers, employers start treating them as second-class citizens, sometimes without realizing it. This is dangerous because domestic workers become vulnerable to small abuses like having their passports taken away to being emotionally abused. As you know, it is even more serious in the UAE because of the controversial Kafala system, which is conducive to human rights abuse."
His other purpose for the film was to honor his Auntie Tessie. "I made this documentary as a token of gratitude to Auntie Tessie and all the domestic workers in Hong Kong for all their undervalued contributions to Hong Kong's economy and social well-being."