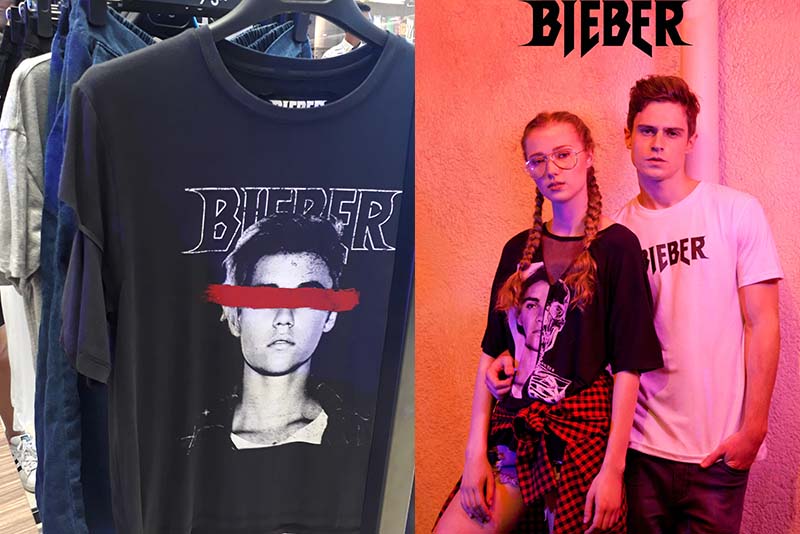 Oxygen was given license by Bieber's his team, Bravado, and MCAA Universal, the company that carries the artist's albums, to come up with around 20 street wear styles each for men and women. Philstar.com/Deni Rose M. Afinidad-Bernardo
Filipino fashion brand releases Justin Bieber-licensed merchandise
MANILA, Philippines — Canadian singer and songwriter Justin Bieber licensed his image and insignias for the first time ever for a Filipino fashion brand.
Timmy Jacob, merchandising specialist for Filipino-owned fashion label Oxygen, told Philstar.com in an interview early today that big fashion brands have collaborated with Bieber, but the star, for the first time, agreed to license his name and works with a Filipino brand because Oxygen's style reflects him.
Last year, Oxygen collaborated with Billboard music. This year marks the brand's first time to feature a specific artist, said Jacob.
"Justin Bieber is known as a music and street wear icon and music and street wear are really what make up the Oxygen style and the trends that we follow," Jacob explained.
The collection, he said, is also a way for Oxygen to be known as an international label expanding in different countries like Vietnam.
Planning for the collection, according to Jacob, began last year. Oxygen was given license by Bieber's his team, Bravado, and MCAA Universal, the company that carries the artist's albums, to come up with around 20 street wear styles each for men and women.
Available in an SM Mega Fashion Hall pop-up store and soon in Oxygen boutiques, the pieces in the range mirror Bieber's personal style – ripped denim, loose shirts, varsity jackets, caps, drawstring bags and even fragrances, in mostly black and white, with punches of red, gray and blue.
The collection, said Jacob, was inspired a lot by Bieber's "Purpose" album, as well as song lyrics and visuals that went with it.
The collection's ad campaign was shot by famed Filipino photographer Shaira Luna, who told Philstar.com in an interview that the photos involved a Canadian model and goes by the theme "street."
"Purpose" is Bieber's fourth album that includes the hits "Where Are U Now," "What Do You Mean?," "Sorry" and "Love Yourself." The album sold over half a million copies in its first week, the biggest first-week sales for the artist, and debuted at number one in the US Billboard 200. It also took the top spot of music charts in more than 11 countries, including the Philippines.
Written by Bieber with Ed Sheeran and Benny Blanco, "Love Yourself" is the most searched topic in Google in the Philippines in 2016. It was nominated for Best Pop Solo Performance and Song of the Year at the Grammy Awards.
Last May 26, Bieber's "Purpose" concert tour has earned him the top spot in concert industry trade publication Pollstar's "Top 20 Global Concert Tours" list.
Filipino "Beliebers" are still crossing fingers for a concert in Manila soon. It has been six years since the star brought his "My World Tour" to Manila.
Rumor has it that "Biebs" will bring his "Purpose World Tour" in Manila this September but there are no official announcements yet.
If this happens, Jacob hopes Bieber would wear some pieces from the collection.
Bieber will join Ariana Grande at a charity concert dubbed "One Love Manchester" in Manchester, England on June 3, two weeks after a bomber killed 22 people at Grande's concert.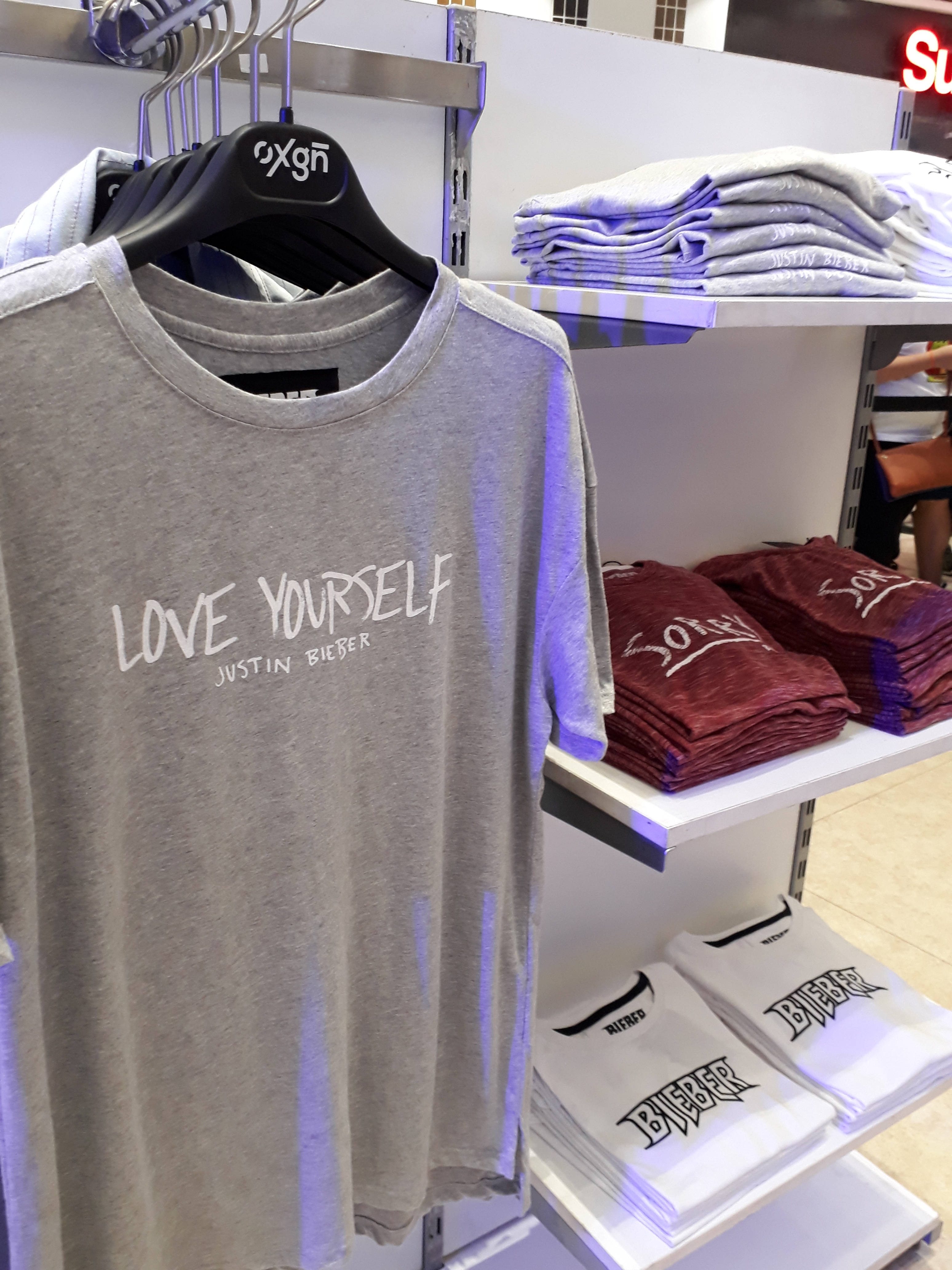 Justin Bieber-licensed Oxygen collection. Philstar.com/Deni Rose M. Afinidad-Bernardo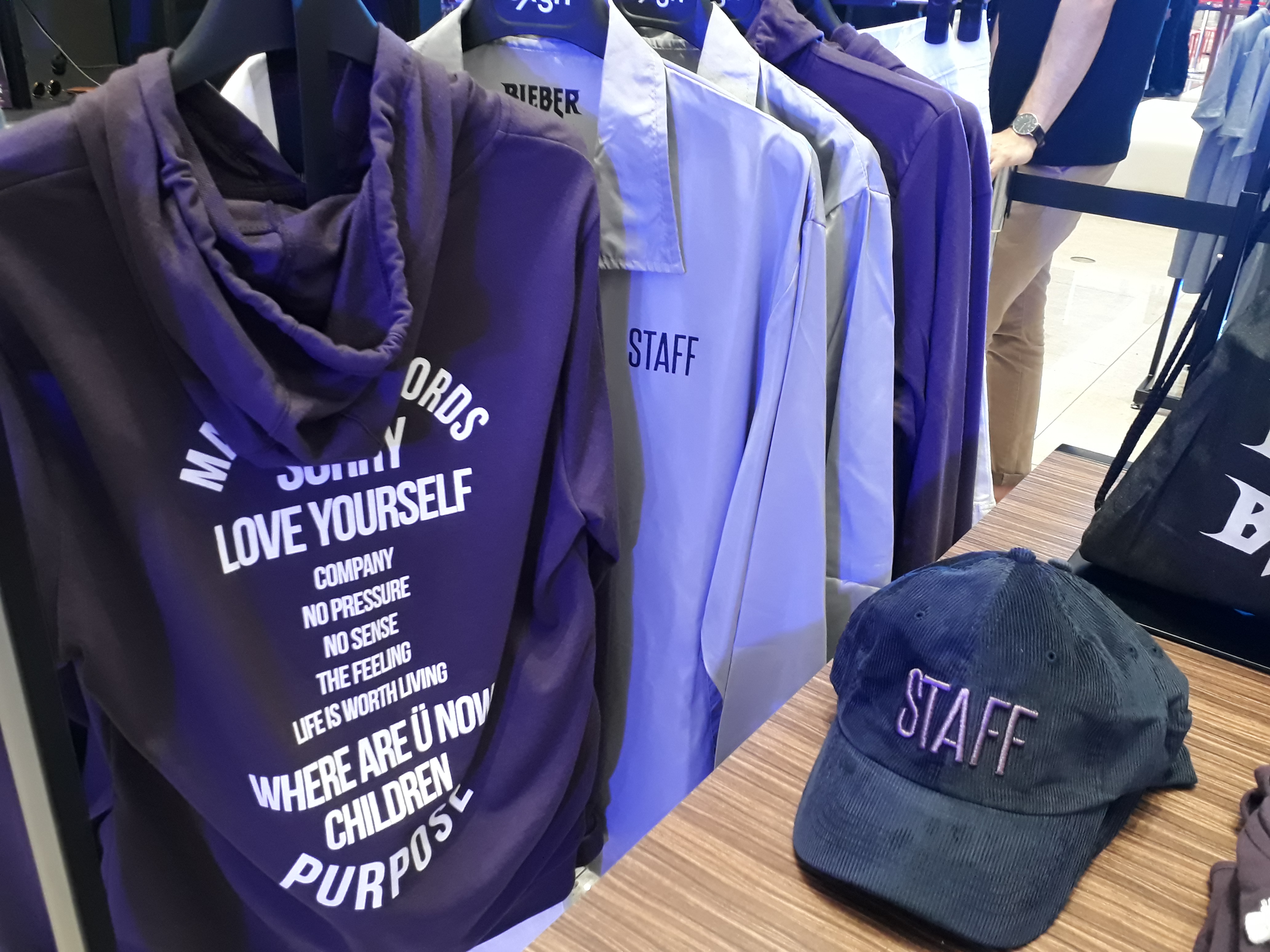 Justin Bieber-licensed Oxygen collection. Philstar.com/Deni Rose M. Afinidad-Bernardo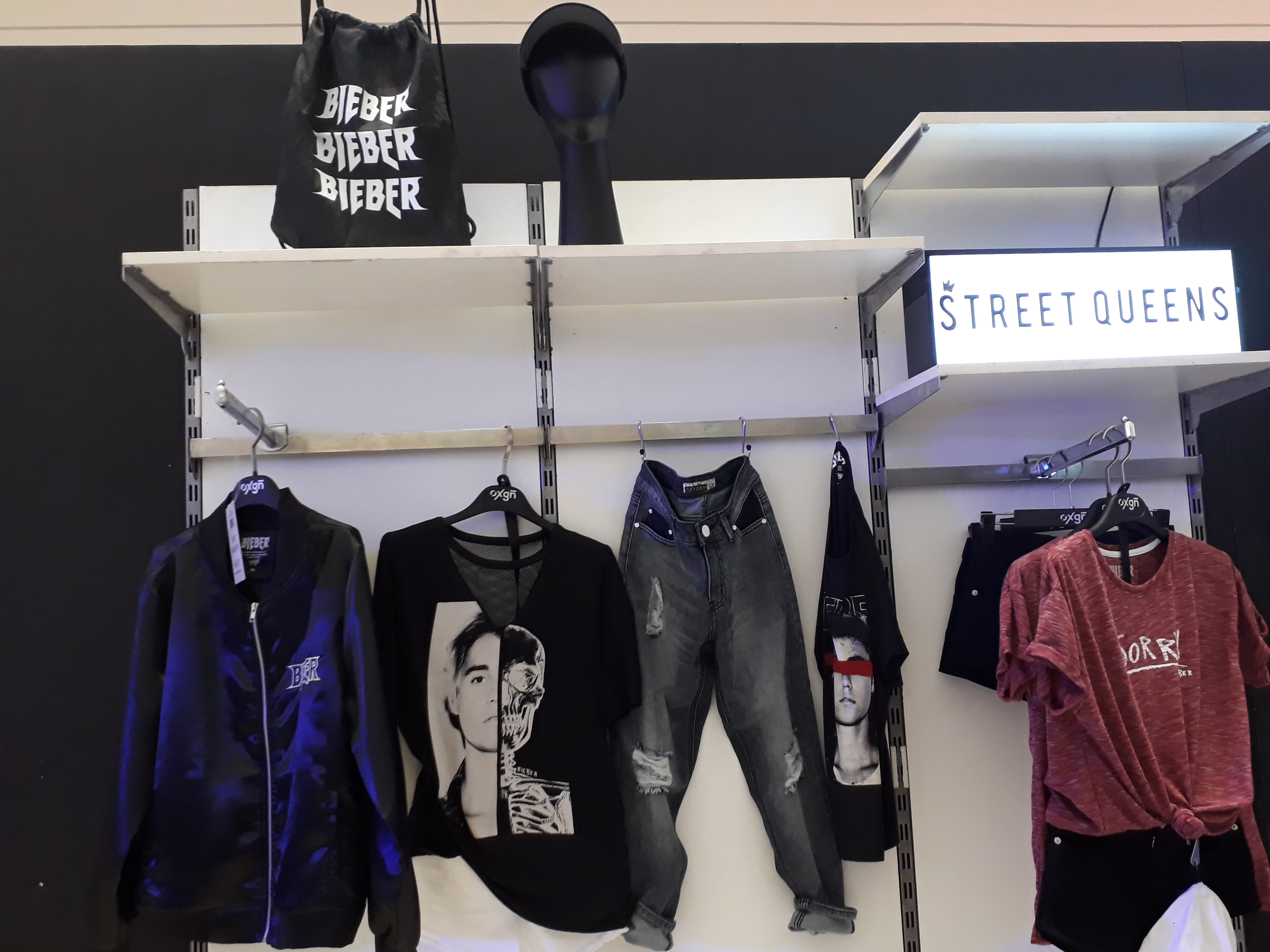 Justin Bieber-licensed Oxygen collection. Philstar.com/Deni Rose M. Afinidad-Bernardo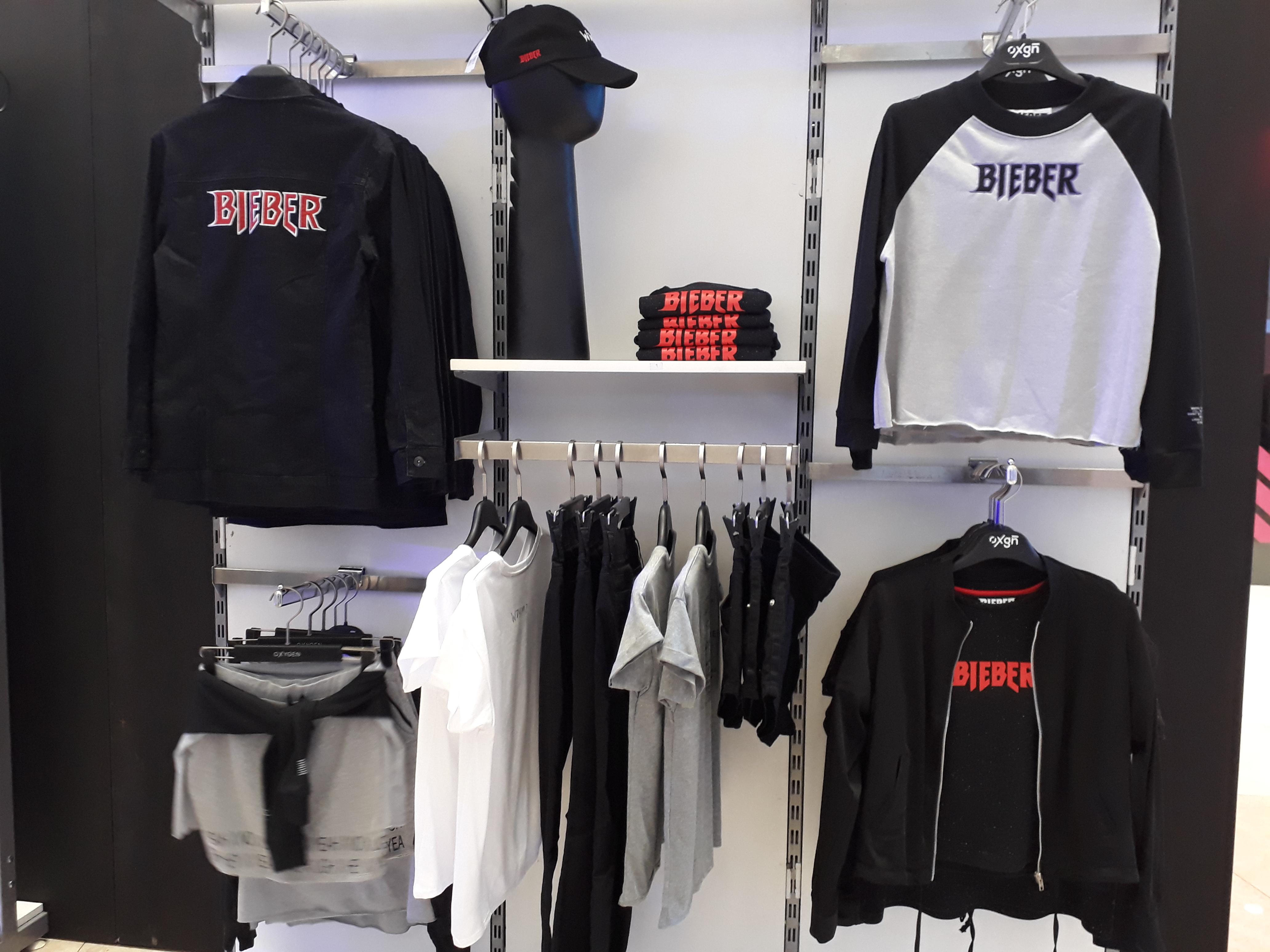 Justin Bieber-licensed Oxygen collection. Philstar.com/Deni Rose M. Afinidad-Bernardo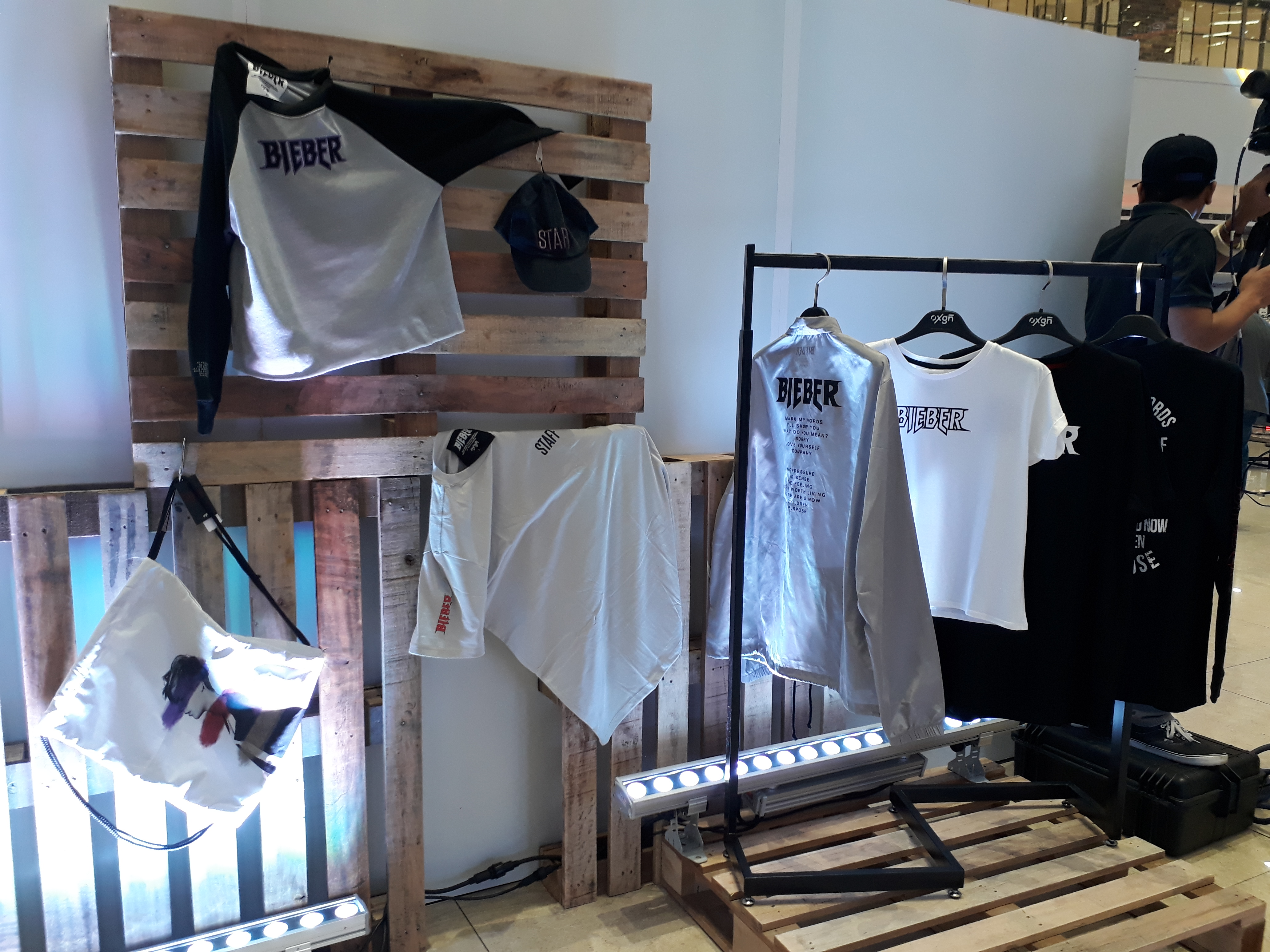 Justin Bieber-licensed Oxygen collection. Philstar.com/Deni Rose M. Afinidad-Bernardo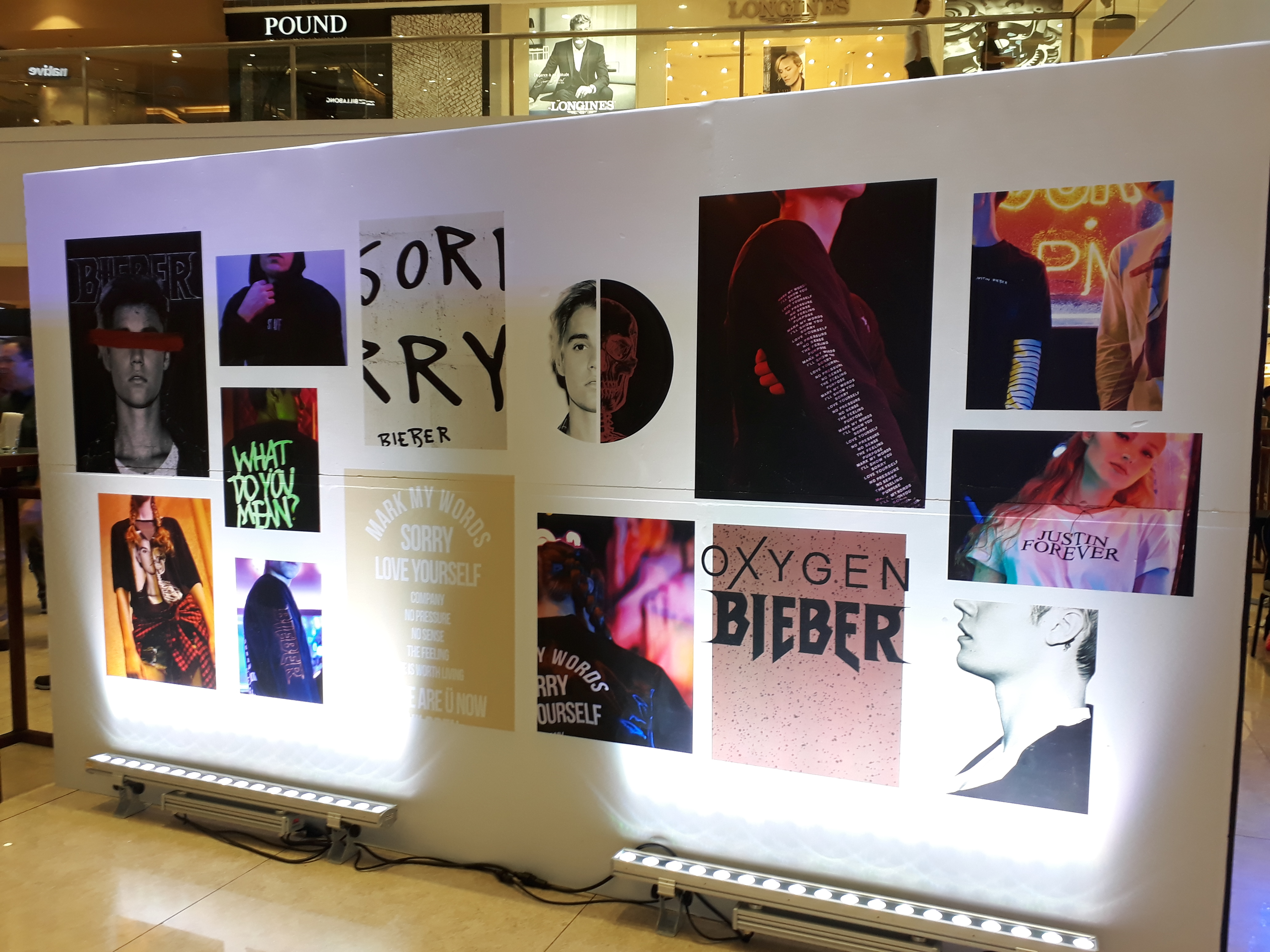 Justin Bieber-licensed Oxygen collection shot by Filpino photographer Shaira Luna Philstar.com/Deni Rose M. Afinidad-Bernardo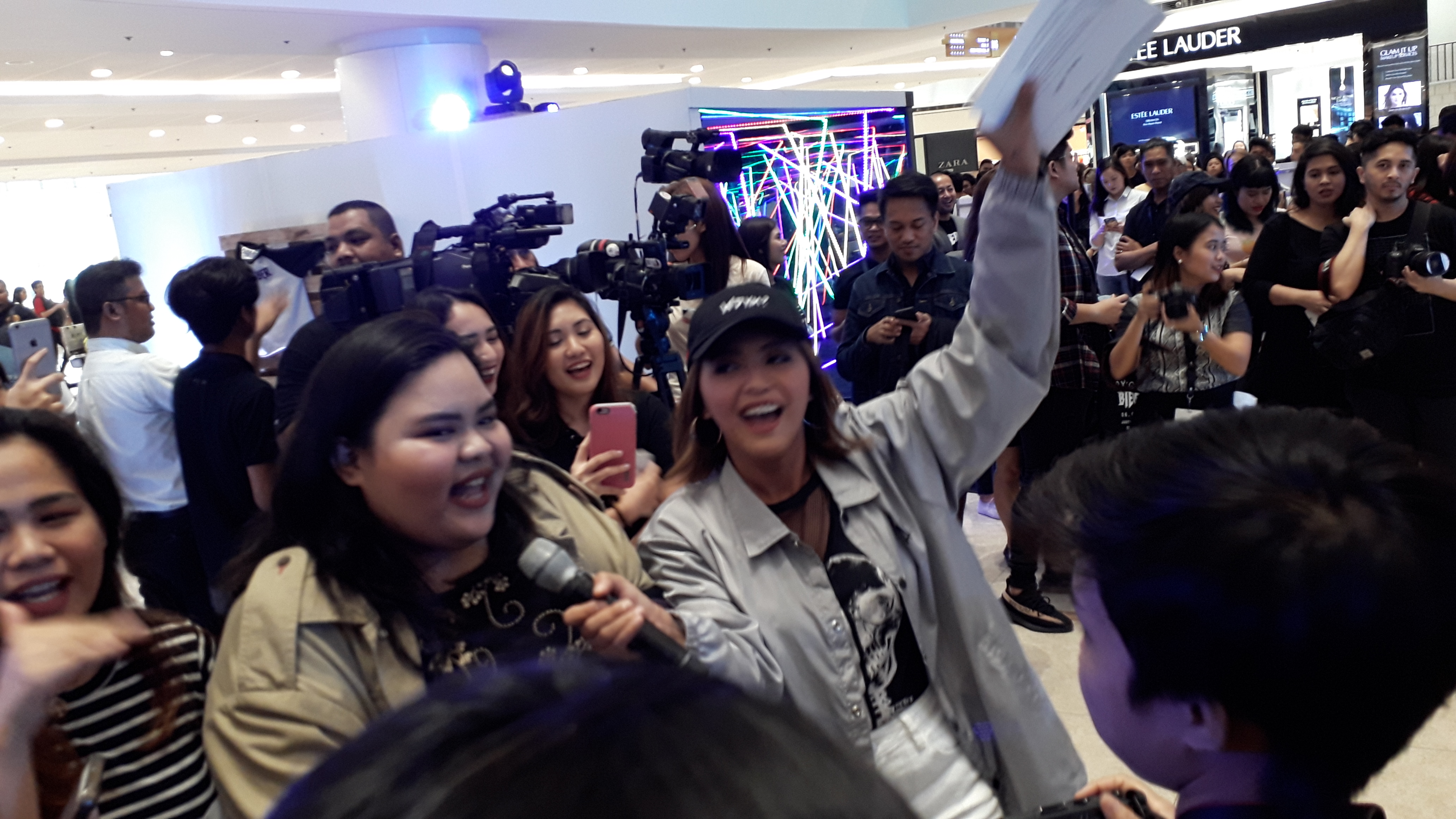 TV and events host Joyce Pring interviewing Biber fans. Philstar.com/Deni Rose M. Afinidad-Bernardo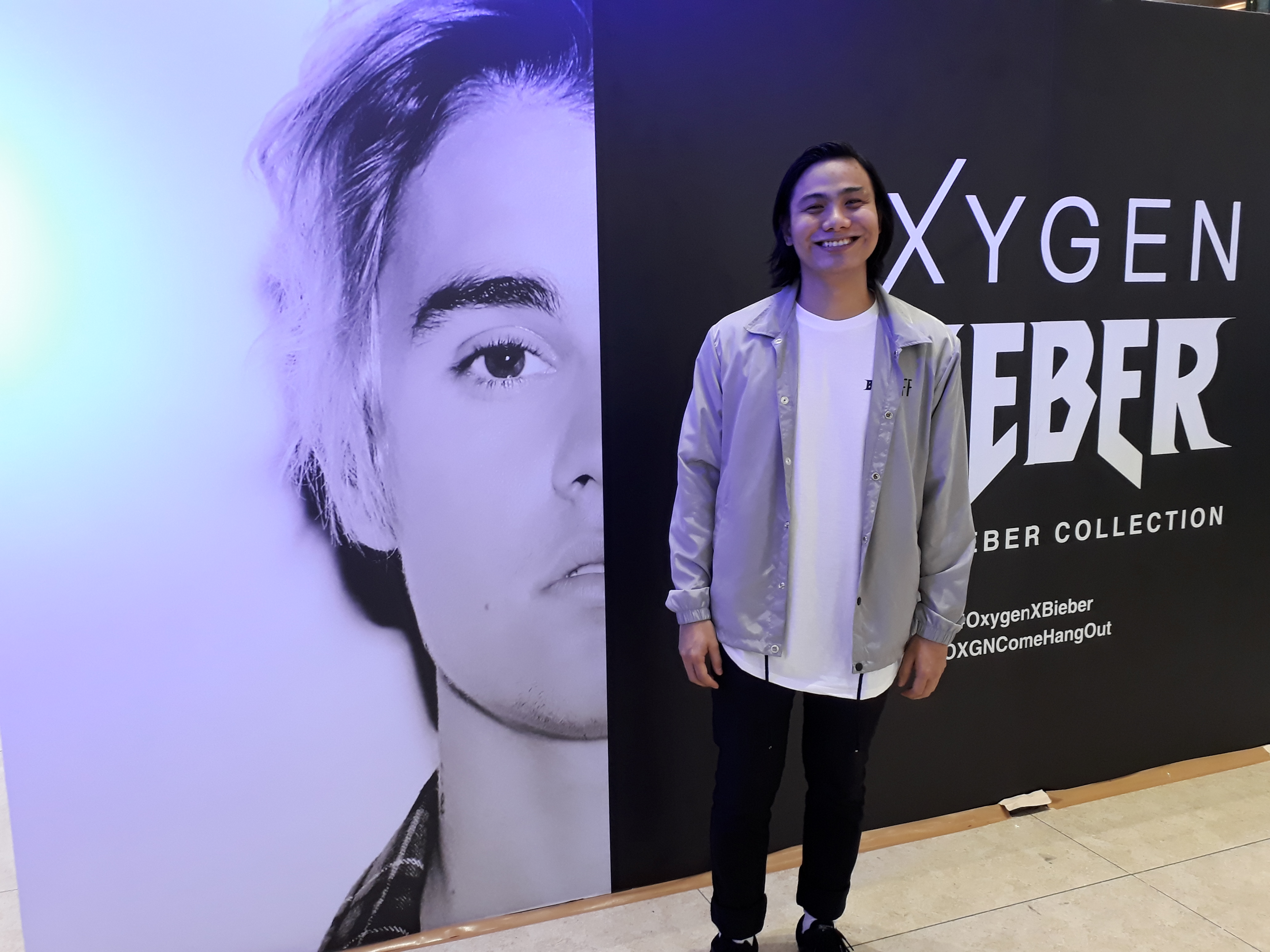 Oxygen merchandising specialist Timmy Jacob. Philstar.com/Deni Rose M. Afinidad-Bernardo