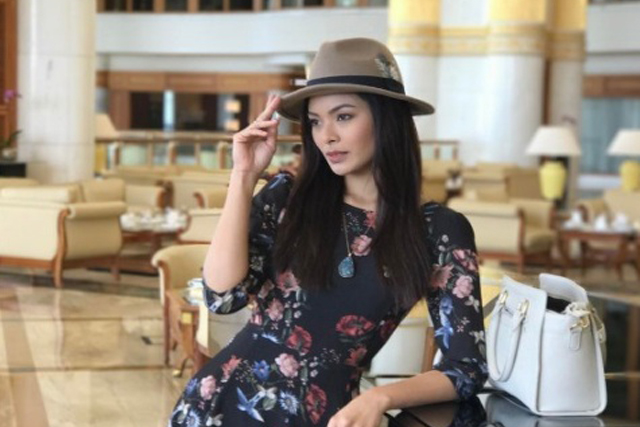 Miss Universe Philippines 2016 Maxine Medina is currently in Brunei with her family to celebrate her victory and enjoy her well-deserved vacation. Instagram.com/Maxine Medina
WATCH: Maxine Medina gets warm welcome in Brunei
MANILA, Philippines — Miss Universe Philippines Maxine Medina on Saturday received a warm welcome from Filipinos in Brunei.
Medina took to Instagram to thank fellow Filipinos who welcomed her and her family in Brunei.
"Thank you po sa lahat ng kababayan natin for welcoming me and my family here in Brunei! Na-surprise Talaga ako," Medina wrote in one of her Instagram posts.
"Maraming salamat po! Muntik na akong maiyak sa lahat ng surprises ninyo! Everything is worth it. I am proud to be Miss Philippines - Universe because of you," she said, adding the hashtag #parasabayan.
The Filipina beauty, who finished at the Top 6 of the 65th Miss Universe competition last Monday, is currently in Brunei with her family to celebrate her victory and enjoy her well-deserved vacation. She flew with her family on Saturday.
After her win, Medina also took to Instagram to share her thoughts on representing the Philippines at the Miss Universe pageant. She said she feels blessed for the opportunity and said her confidence and the Filipinos' support led her to become one of the Top 6 finalists.
"I feel so blessed to have the honor of representing my country the Philippines. I gave and offered my best, my heart and my soul as I stepped out on the stage to represent the entire nation at this year's Miss Universe Pageant!," an excerpt of Medina's Instagram caption read.
"I am so proud to have been given the opportunity of wearing the Philippine sash for a month of hosting this historical event. After seven months of preparations, through ups and downs, when I go to sleep, I am at peace and comforted knowing that the entire country believes in me," she wrote, as she thanked all the Filipinos and her fellow candidates.
Watch as Medina gets a warm welcome in Brunei: