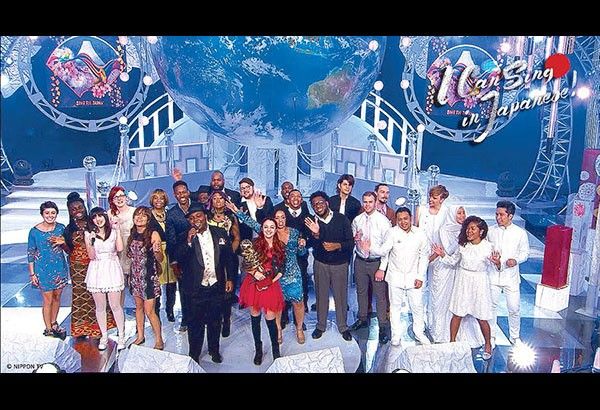 I Can Sing in Japanese is a singing competition that has attracted applicants from all over the world. The show is a platform for aspiring non-Japanese singers to showcase their talents on the national stage
A Pinoy who can sing in Japanese
MANILA, Philippines - Overseas Filipino worker Michael David Bodin said he didn't really expect to win in the singing contest I Can Sing in Japanese.
Michael, an English teacher who has been living in Japan for 10 years now, said he was one of the wild cards and he thought he'd never make it to the Top 5.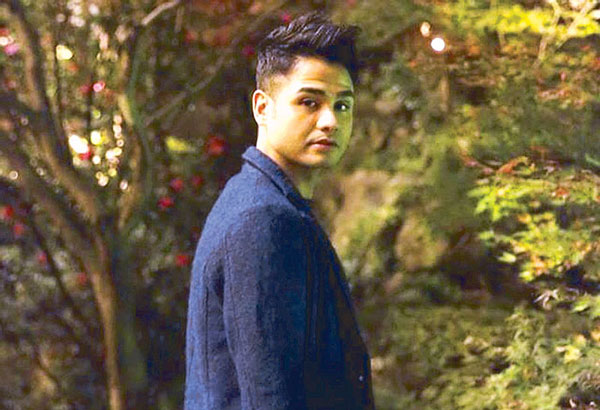 I Can Sing in Japanese grand winner Michael David Bodin is an OFW working in Japan for 10 years now as an English teacher
"I was one of the two wild cards and was really lucky to be on the Top 5 and from there I was declared champion. It was really overwhelming. I did not expect to win but I think I really gave my best in the final round," Michael said.
He has joined singing tilts in Manila before. Star in a Million was his first major singing contest when he was only 19. He was only one of the final 30 contestants. Still, it did not dampen his spirits, he loved singing and that was enough.
Joining I Can Sing in Japanese is a dream come true. He was very happy that he emerged as the grand winner.
He credits his victory to the heartfelt ballad he sang titled Utautai. "It was such an emotional song to sing," Michael said.
I Can Sing in Japanese is a singing competition that has attracted applicants from all over the world, including Denmark, Spain and Jamaica, among other countries. The show is a platform for aspiring non-Japanese singers to showcase their talents on the national stage.
The show is popular because of the contestants who, aside from their naturally beautiful voices, also impress the viewers by singing in flawless, fluent Japanese songs. Some past winners from Asia include Singapore's Jeremy Teng, Indonesia's Fatimah Zahratunnisa and Michael from the Philippines.
Michael confessed that he has been a big fan of the show ever since he first started watching it in 2008.
Enthralled by the beautiful voices of the contestants who sing Japanese songs like they're real natives, Michael also hoped to join the contest one day.
"A lot of my Japanese friends would always encourage me to join the show, so I did," he said.
Gifted with a mellifluous voice, he finally auditioned and luckily passed.
"It was a good chance/opportunity for me to share to the Japanese people how much I appreciate Japanese songs. The whole experience itself was rewarding," he enthused.
Michael shared that he prepared two months for the show and always practiced singing in Japanese. He really did not have a difficult time, he enthused, because he likes Japanese songs and in fact, has learned how to speak good Japanese through singing.
"I know quite a lot of Japanese songs because I learned kanji (Japanese characters) through songs. It was a little hard to sing in Japanese at first but once you get to know the language, everything will come in handy. It is really important to understand the meaning of the song in order to deliver it well to the Japanese audience," he shared.
"I like to sing ballads and I know a lot of popular Japanese ballads. I fell in love with Japanese songs because the lyrics are really poetic," he added.
The one he found most challenging on the contest was choosing the right song that would make the most impact on the audience and the judges.
"I had so many songs in my mind that I like but I had to choose two songs and the one I picked was really popular so I felt a bit pressured. I really had to give my best and wanted to make sure that I would give justice to the song. My goal was to sing from the heart and make the Japanese people feel that I know the message of the song," he said, adding this was a factor in his winning.
Michael said he would never forget the congeniality and support of the staff of the program.
"They were all amazing and very helpful. They made the whole experience really fun and memorable for us. Also, I had the chance to meet so many talented singers around the world and it was a wonderful experience because we all share the same thing — our love for Japan."
For Filipino singers who want to join and aim to win in the contest, Michael shares these tips: "Always sing from the heart and make sure you know what you are singing. Take time to understand the message of the song, in this way, the judges as well as the audience will feel that you really know the song. Also, always play with your strength."
If given a chance, Michael said he would like to take up singing as professional career.
"Of course, I have always wanted to be a singer and it would be great if it happens here in Japan. I am currently in an acoustic duo, and this program has opened more doors for me to pursue this dream," he said.
I Can Sing Japanese recently opened the competition to applications from aspiring singers living in Asia, regardless of nationality and age. Shortlisted applicant will attend an on-ground audition in February next year, from which one winner will be selected by a panel of professional judges to participate in the upcoming season of I Can Sing in Japanese! in Tokyo. Viewers can look forward to the unique singing program on GEM this year.
Filipino audiences are now able to catch I Can Sing in Japanese and all the latest J-dramas and variety shows on GEM, which is available on SKYcable Channel 116 starting this month.