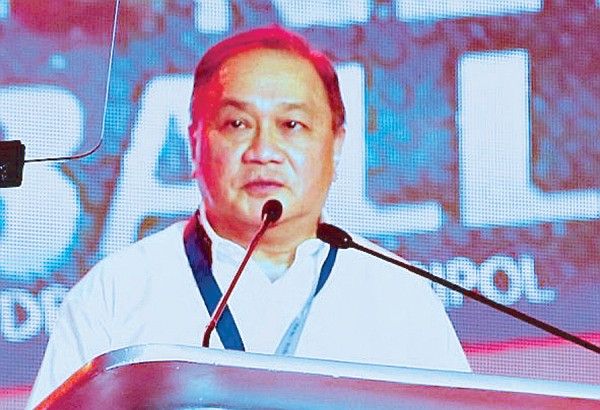 Alagang Kapatid Foundation, Inc. chairman Manny V. Pangilinan
How Alagang Kapatid Foundation rises to the challenge
Ver Paulino
(The Philippine Star) - January 2, 2017 - 12:00am
MANILA, Philippines – The Philippines is known for its 7,100 beautiful islands. However, it has also become famous for being one of the most disaster-prone areas in the world. The past couple of years have been like no other, with disasters — both man-made and natural — coming in left and right, without much warning, and causing destruction to countless lives and livelihoods.
With that, the MVP group of companies, through its social corporate responsibility organization, Alagang Kapatid Foundation, Inc. (AKFI) aims to provide a helping hand when the strength and resiliency of the Filipino spirit is no longer enough. The need for immediate help and assistance with food, shelter and medicine is always going to be there whenever there is a calamity, and AKFI hopes to be the preferred media-based organization to deliver immediate, efficient and effective support to disadvantaged people.
"We believe that we can play a vital role in making the lives of the people a little better, especially during those times when forces beyond their control have made things very difficult for them," said Menchie Silvestre, executive director of AKFI.
Since 2012, 161,893 families and 45,120 individuals have been provided assistance through relief efforts, soup kitchens and psychosocial and stress debriefing programs by the organization, including the victims of Yolanda, Pablo, the Bohol quake and the Zamboanga conflict. AKFI also has disaster response and preparedness programs and several rehabilitation projects serving schools inside conflict- and disaster-stricken areas, including Zamboanga, Surigao, Samar and Leyte. The foundation also runs several medical missions benefiting street dwellers and people who have no proper documentation, thus making it hard for them to ask for government medical assistance.
AKFI's programs are planned and conceptualized to be engaging to both beneficiaries and the network that AKFI uses: The Tulong Kapatid group, which is the MVP CSR (Corporate Social Responsibility) Council composed of PLDT Smart Foundation, One Meralco Foundation, Maynilad, Metro Pacific Investments Corporation (MPIC), Smart Communications, De Los Santos Medical Center, Makati Medical Center, Asian Hospital and Cardinal Santos Medical Center, among others.
This year, AKFI plans to continue its focus on disaster response, recovery and rehabilitation. As a way to encourage more partners to join in the organization's humanitarian efforts, the programs will be featured on the TV program Alagang Kapatid and extension of the AKFI, on the MVP group's flagship TV station TV5.
"I am inviting everyone — corporations, groups and individuals — to be a part of AKFI's drive to make a difference in the country," said TV5 president and CEO, Vincent "Coach Chot" Reyes.
AKFI has also partnered with SL Agritech, Unilever, RiteMed, The Latter Day Saints Charities and National Bookstore Foundation. AKFI is hoping to have more groups join them in giving help where it is needed the most.
For inquiries, call 376-4413, 689-3100 loc. 45191 or 45192 or e-mail alagangkapatidfoundation@tv5.com.ph, alagangkapatidfoundation.tv5@gmail.com or alagangkapatidfoundationtv5@yahoo.com.