Who is Alden's 'mystery' girlfriend?
December 29, 2016 | 12:00am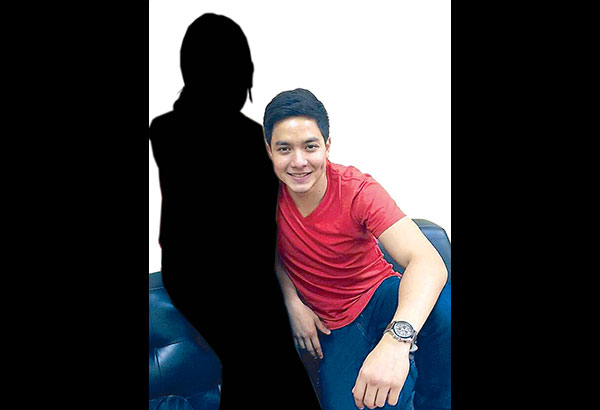 Why is Alden Richard's car (not his Jaguar but his Savana GMC) often seen in the vicinity of a posh subdivision in Makati City these days?
I'll give you three guesses: 1). He has been doing last-minute Christmas shopping; 2). He prefers to watch movies in the area; or 3). He is visiting somebody special who is said to be his "mystery" girlfriend?
Your guess is as good as anybody's.
If No. 3 is the correct answer, then the "Mystery" Girlfriend must be the pretty non-showbiz whom Alden met during an event for Coke where the girl used to work. According to Funfare's VDPA (Very Deep Penetrating Agent), MG comes from a rich family in Pampanga (did Alden really spend an early media noche with her family?) and is now connected with another company.
Is Alden in the process of courting MG or has she gifted him with a "yes" as a precious Christmas gift? If so, it must be why Alden seems to be on Cloud 9 these days.
More questions: Did God give Alden her? Are Alden and MG destined (to borrow a word from Alden's new soap) for each other? Are they on the road to their shared "forever?"
Roselle: Beautiful script is really 'to die for'
Now that the Paolo Ballesteros starrer Die Beautiful is among the grossers in the ongoing Metro Manila Film Festival (MMFF, good only until Jan. 3, 2017), Regal Films' Roselle Monteverde is convinced beyond any reasonable doubt that she made the right decision.
"I fell in love with the story when I first heard it from Perci (Intalan) and Jun (Lana)," Roselle told Funfare. "Without consulting my mom (Regal Matriarch Lily Monteverde), I decided to produce the movie."
A hitch: Paolo happens to be in the stable of talents under Tony "Mr. T" Tuviera who allegedly wasn't sold on the idea of letting Paolo do a movie by himself, and only with Jose Manalo and Wally Bayola with whom Paolo forms the popular Kalyeserye triumvirate.
But the project must really be destined (oops! that word again!) for Regal because after a few more hitches, Perci and Jun were back to negotiate with Roselle. Blessing in disguise: Paolo was slapped with a six-month suspension from Eat, Bulaga! so he had ample time to do not just one but two movies (the other being Viva Films' Bakit Lahat ng Guwapo May Boyfriend, shown a few weeks ago).
"I really love Paolo and I was happy that he could do a movie for us," added Roselle.
Besides Die Beautiful, another movie doing good at the MMFF tills is Erik Matti's Seklusyon which is produced by Regal's sister company Reality Entertainment (headed by Dondon Monteverde).
Incidentally, people who have seen Die Beautiful are all praises for the actor who plays Paolo's best friend whose performance is "beking-beki" (very gay). He's none other than Christian Bables who is a certified straight in real life. Good job, Christian. Take a bow!
Let it be Sunday Beauty Queen
If you have to watch only one movie in the Metro Manila Film festival (MMFF), let it be Sunday Beauty Queen, Baby Ruth Villarama's documentary about OFWs in Hong Kong, the only one of its kind in the 10-day filmfest.
I'm hoping (against hope) that by the time you're reading this, SBQ is still showing, perhaps not in its original assigned theaters but some near you.
There was only a handful of us at the SM Sta. Mesa Monday night when I caught the last full show. No, the docu, a labor of love that took Baby Ruth all of four years to finish, has no big stars; it showcases real OFWs in Hong Kong whose bitter-sweet stories will make you shed tears even as you are amused by the weekend beauty contest that provides a relief and helps them survive in a foreign land where they work long hours, sacrificing the homesickness and the pain of being separated from their families back home.
For almost two hours, I sat in the darkness of the theater identifying with the unfolding drama on the screen because I have, like Baby Ruth (who mentioned in the credits at the end of the movie that her biological mother was an OFW), relatives who are spending the best years of their lives taking care of families not their own, hugging kids not their own, eating leftover food while their masters' pet dogs are served special meals.
All the actors are impressive (no acting at all, everything is natural…unscripted, unstudied, unrehearsed), especially Mylyn Jacobo, the Miss Tourism Philippines Hong Kong title-holder, who cried an ocean when her boss, TV producer Jack Soo, died. The retired producer treated Mylyn like a daughter, and Mylyn looked up to him as a father, so you can just imagine how Soo's death affected Mylyn (one of the lucky OFWs in Hong Kong who found a kind boss). One of Soo's memorable lines goes, "If there were no maids in Hong Kong, the economy will suffer." Residents can go to work resting assured that a maid is at their home taking care of their children.
Labor officials should watch Sunday Beauty Queen and I dare them not to feel for the OFWs who badly need urgent looking into.
(E-mail reactions at [email protected]. You may also send your questions to [email protected]. For more updates, photos and videos visit www.philstar.com/funfare or follow me on www.twitter/therealrickylo.)