The latest from Alden
December 14, 2016 | 12:00am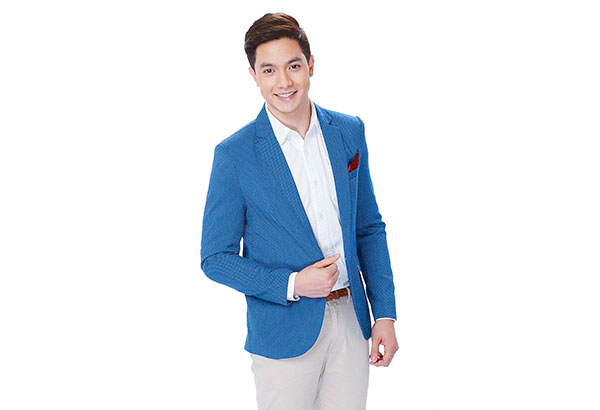 It is no surprise that Wish I May by Alden Richards was named the Most Downloaded Song of the Year at the 2016 Awit Awards. Truth to tell, it would have been a bigger surprise had the award gone to another song. Alden's ascent to stardom from one-time teleserye leading man to the Pambansang Bae was truly phenomenal. To this day, Alden, alone or with reel love interest Maine Mendoza or with the talented Kalyeserye bunch of Eat, Bulaga!, remains one of the country's most popular heartthrobs.
Who, it happens, also sings and aside from having the most downloaded tune, one of last year's biggest sellers on CD was his Wish I May album. The title track comes from the original composition by hitmaker Agatha Obar-Morallos. Produced by Alwyn Cruz, it easily made No. 1 in the iTunes charts upon release while the music video directed by Louie Ignacio was in great demand on YouTube. No wonder Wish I May won that Awit. Everybody was downloading the song.
That album also includes Urong-Sulong, another original written by JC Magsalin; and How Great Is Our God, the extremely popular worship song by Chris Tomlin, which Alden requested be included as his way of saying, thank you God, for all the blessings. Then there are those two songs AlDub fans would have killed for just to be included in the album, Thinking Out Loud by Brit pop idol Ed Sheeran and God Gave Me You by country music crooner Bryan White. I have a feeling these songs were also among last year's most downloaded.
Amazingly, given his truly hectic schedule, a year later Alden, the singer, is back with a new album. This is titled Say It Again. Given all that has happened and which continues to happen to him, he has decided to make it an even bigger Thank You gesture to the Lord in heaven with more praise songs that he sings in his simple, but earnest style. These are One Way by Jonathan Douglas and Joel Houston; Your Guardian Angel by Ronnie Winter; and To The Ends Of The Earth by Lowell Alexander and Steve Amerson.
Produced by Alwyn and Kedy Sanchez for GMA Records, Alden's latest also features Say It Again by Edmund Perlas; You Got Somebody also by Perlas and Phil Geronilla; I Dare You, again by Perlas with Jason Aguja and Phil Geronilla; and the radio friendly, Rescue Me, which was composed by Agat Obar-Morallos, who, if you will recall, was responsible for Alden's Wish I May.
Now, what are Alden's chances of getting that Most Downloaded trophy again next year? Say It Again is a nice effort but I hear no Wish I May in the album. But given the huge number of devoted fans who help make his every endeavor a success, I will not be surprised if the Awit lightning strikes twice for Alden. And note that I am sure his followers will not only download. They would want to have a copy of that cover with Alden's dimples at their cutest.
As the year nears its end and before we start getting all those lists about what defined 2016 most, let us take a look back at the sounds of 2015. These songs happened only 24 months ago and mirror the then prevailing trends. AlDub, JaDine, Sarah, The Voice Kids and others. But I cannot help but think that the titles now seem so strange and from a long ago time. Changes do happen so fast these days.
Wish I May by Alden Richards; Hanap-hanap by James Reid and Nadine Lustre; Stuck by Darren Espanto; Tidal Wave by Julie Ann San Jose; Perfectly Imperfect by Sarah Geronimo; Triangulo by Thyro & Yumi featuring Jeric Medina; I Got You, I Feel Good by Daniel Padilla; Me And You by Nadine Lustre; In Love Ako Sa Iyo also by Darren; Diwata by Abra feat. Chito Miranda.
Kilometro by Sarah Geronimo; Para Sa 'yo by Juan Karlos Labajo; You Don't Own Me by Kathryn Bernardo; Firepower by Bamboo; Puede Nang Mangarap by Lyca Gairanod; Teka Break by Sam Concepcion; Paano Ba Ang Magmahal by Sarah Geronimo and Piolo Pascual; Move On by Sponge Cola feat. Jane Oineza; To The Edge Of The World by Yassi Pressman and Josh Padilla; Tulad Mo also by Julie Ann San Jose.