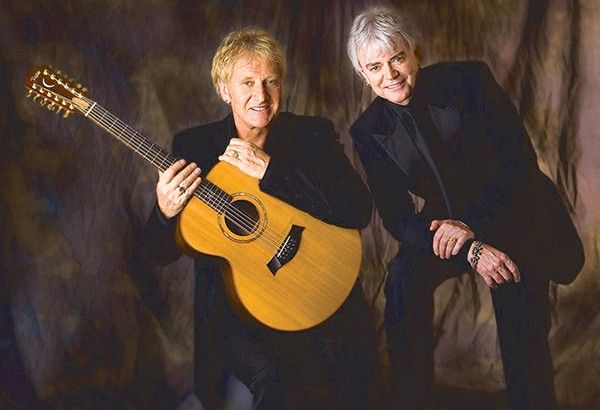 Air Supply will have shows at the Pacific Grand Ballroom of Waterfront Hotel Lahug, Cebu on Dec. 6 and Newport Performing Arts Theater Resorts World Manila on Dec. 8.
Air Supply: 41 years and counting
Danee Samonte
(The Philippine Star) - November 25, 2016 - 12:00am
MANILA, Philippines - It seems like only yesterday when I began buying cassette tapes of this great new artist to play on my car stereo. Come to think of it, that was four decades ago.
This year, Air Supply is celebrating its 41st anniversary in showbiz and still enjoys the distinction of being original, sans any career hiatus.
Graham Russell became friends with Russell Hitchcock while being cast in the Australian production of Andrew Lloyd Webber's rock opera Jesus Christ Superstar. They went through a lot of hardships when they started but once their first hit All Out Of Love topped the charts, there was no looking back.
When I started my promoter-producer career in the new millennium, I already set my sights on booking them someday and that happened in 2008 when my friend, British promoter Ashley Whitfield introduced me to Air Supply management and vouched for my integrity as a promoter.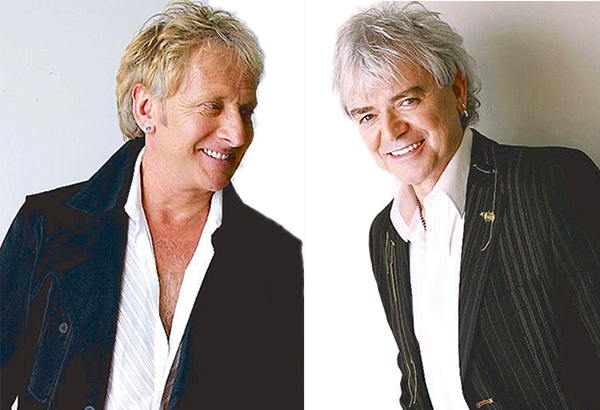 As a duo, Graham Russell and Russell Hitchcock still enjoy the distinction of being original, sans any career hiatus
Ever since then, my outfit has handled all its yearly bookings in the Philippines and other parts of Asia. Air Supply absolutely loves Pinoys. When Typhoon Ondoy hit the Philippines, Graham and Russell were the ones who suggested a charity auction during the tour where they donated their personal outfits and guitars to raise funds for the victims. We did the charity auction not only around the Philippines but in Doha, Qatar as well.
Since then, Air Supply has done several other charity auctions through the years whenever disaster strikes the Philippines. Being close to the guys has made me treat them as family. Being family made them adapt some of my bad habits like devouring Lechon Cebu prior to a performance. On this Asian portion of Air Supply's yearly tour, Graham and Russell will be enjoying lechon in Manila, Cebu and for the first time Guam where thousands of their Pinoy fans are excited to see them live.
Scheduled to be performed by Air Supply on the tour are its greatest hits that include Goodbye, Even the Nights Are Better, Two Less Lonely People, All Out of Love, Here I Am, Lost in Love, The One That You Love, Chances, Every Woman in the World, Making Love Out of Nothing at All and many more.
Straight from South America, Air Supply will begin the Asian tour 2016 in Guam on Dec. 1; Jakarta, Dec. 3; Manado, Dec. 4; Pacific Grand Ballroom of Waterfront Hotel Lahug, Cebu Dec. 6; Newport Performing Arts Theater Resorts World Manila, Dec. 8; Mastercard Theater at Marina Bay Sands Singapore, Dec. 10 and 11; Billboard Live Tokyo, Dec. 13 and 14; and Billboard Live Osaka, Dec. 15.
Tickets for Cebu are available at SM Tickets and Waterfront Hotel Lahug concierge. Tickets for Manila are available at all Ticketworld outlets and the Resorts World box-office.
Air Supply Live is presented by Resorts World, Foilacar and Steve O' Neal Productions.