Body Talk with Nathalie Hart: What happens when a good girl goes bold?
FUNFARE
-
Ricky Lo
(The Philippine Star) - September 26, 2016 - 12:00am
"Walang takot maghubad!"
Was director Joel Lamangan surprised, pleasantly shocked, when Nathalie Hart bared all (well, almost!) in her role as a nurse in Siphayo, shared by a father (played by Allan Paule) and his sons (Luis Alandy and Joem Bascon)?
"Well, not really," assured Joel, "because early on, before we started the shoot, I told her that the role required nudity."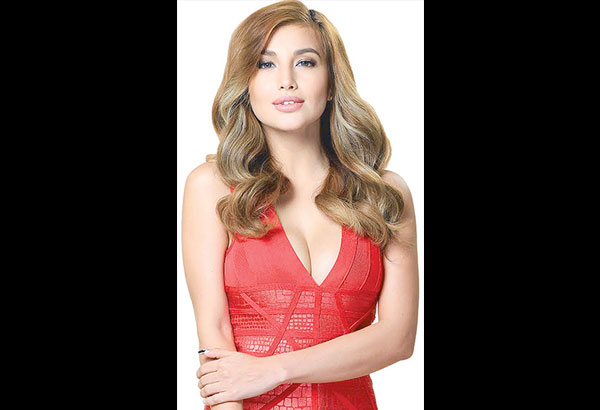 Still and all, according to Nathalie, "I was nervous during the actual shoot, so I hid in tears in the bathroom."
There was no turning back.
"If you back out," Joel told Nathalie, "you will have to pay for the movie's budget."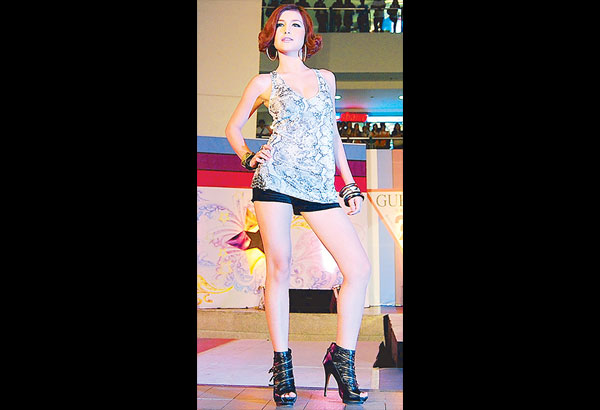 Produced by Baby Go of BG Productions and line-produced by Dennis Evangelista, Siphayo (meaning dismay) is rated R-16 by the MTRCB thus it can be shown at SM Cinemas.
Incidentally, if you noticed that Nathalie looks familiar, it's because she has actually been in the business for a few years when she, at 16, started doing commercials and joined the Star Magic Batch 16 but went off-and-on (as she put it) because she had to finish high school. She used to be Princess Snell, the name she used when she joined the GMA talent search StarStruck while still in high school.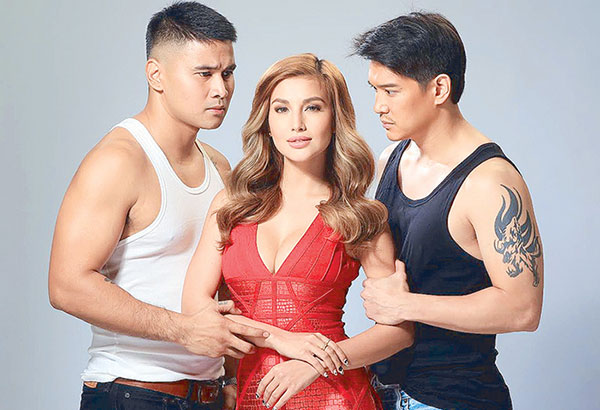 Her change of name came with her change of image.
"My whole family lives in Sydney," volunteered Nathalie. "Most of them are on the corporate side. My sister is into ceramics (her line is Samantha Robinson) in Sydney. After I finished high school, I did shows in GMA but went back to studying while working. I took an online business management course but I didn't finish it.
"Last year, I took a designing course in India, specifically for jewelry designing and took time off because I needed to have time and inspire myself. I went to Europe for a month where I visited museums and studied history of every country I was visiting. I even spent time with my manager Leo Dominguez for four days while I was in Stockholm."
Nathalie was born in the Philippines but stayed in Australia as well.
"I'm more Filipina than Australian. I'm processing my company that I'm opening late this year and hopefully start running by early next year. I'll be doing high fashion jewelry and bags and later on design clothes and shoes. I'd rather focus on what I'm good at which is jewelry and bags."
She's in the cast of Regal Films' My Rebound Girl with Alex Gonzaga and Joseph Marco (opening nationwide on Sept. 28), followed a week later by Siphayo. Her other films are Balatkayo (with Aiko Melendez) and Tisay (with JC de Vera and Joel Torre), directed by Borgy Torre for Cinema One Originals.
Nathalie stands 5'4", weighs 99 lbs., wears small-size dress and measures 34-25-34.
What sort of diet do you follow?
"I eat anything but I avoid rice and fried food."
What's usually for breakfast, lunch and dinner?
"All meals usually consist of vegetables, fish and chicken."
Snacks?
"Fruits."
How much water do you take per day?
"More than six glasses."
Food that you usually crave for?
"I love salty and sour foods."
What vitamins are you taking?
"Collagen and vitamin C."
What workout do you do?
"I hit the gym thrice a week."
Any part of your body that needs improvement?
"I wish I was much taller."
What is the most vulnerable part of your body?
"My stomach."
Favorite part of your body?
"My hips and butt."
What part of a guy's body do you notice first?
"His tummy."
What type of people turns you off?
"Those who are stupid and incompetent."
How much sleep do you get per night?
"Six to eight hours."
Favorite sleepwear?
"Sometimes just an oversized T-shirt, panties or nothing at all."
How many pillows do you sleep with?
"Three."
Last thing that you do before you go to sleep?
"Check my phone and play with my cats."
First thing that you do as soon as you wake up?
"Drink a cup of water."
How do you relax, cope with stress?
"I usually run to release stress and listen to acoustic/indie music. I love having a beer or wine at home and watching a movie."
Favorite hideaway, favorite city?
"El Nido in Palawan. Favorite city is Berlin. I love the art scene and vibe of it."
How's your love life?
"I'm single."
Three guys that you think have nice bodies?
"Ryan Gosling, Bradley Cooper and Christian Bale."
Using only body language, how would you make a guy know that you admire him?
"I look at him in the eyes and smile at him."
(E-mail reactions at entphilstar@yahoo.com. You may also send your questions to askrickylo@gmail.com. For more updates, photos and videos visit www.philstar.com/funfare or follow me on www.twitter/therealrickylo.)