FUNFARE
-
Ricky Lo
(The Philippine Star) - July 5, 2016 - 12:00am
Curtain-raiser:
Could it be true that a sexy TV-movie actress has decided to put off her engagement to an actor (related to a more popular actor) after she confirmed that he has been womanizing. It's sad because they have been telling the media that they were set on getting married. Is he suffering from the so-called seven-year itch (that's how long they have been going steady)? According to the DPA's latest bulletin, the actor is moving heaven and earth to win the actress back.
* * *
"Let's all pray for Bong Daza."
That was the text message sent by Isabelle Daza to friends, requesting for prayers for her dad, Bong Daza, who, as of presstime yesterday afternoon, was fighting for his life at the ICU of Makati Med.
"Bong is 50/50," Gloria Diaz, Isabelle's mom, confirmed in a text message to Funfare. "He's unconscious," adding that she and Isabelle and their other children Ava and Rafael are okay. Bong's brother Sandy was with the family at the hospital watching over Bong.
Funfare learned that Bong is hypertensive. But according to Gloria, "he has stopped taking his medication more than a year ago."
Isabelle told friends that her dad was found unresponsive at 1:30 yesterday morning.
"Doctors tried to revive him before he was transferred to the ICU," related Isabelle. "But they told me to say goodbye to him. He might have brain damage because he was without oxygen for 30 minutes after he suffered a heart attack."
Bong was in rehab before but Gloria clarified that it was for alcohol and not about drugs.
Friends recalled that Bong used to hang around at Tita Trillo's wine shop drinking and eating food taken from Wooden Spoon nearby, a restaurant owned by Sandy.
"Please ask your readers to pray for Bong's recovery," said Gloria who is thanking those who are supporting the family.
Iza clarifies reports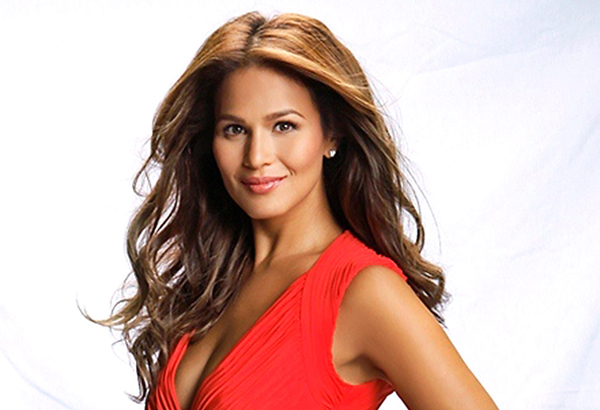 Iza Calzado: Not the ex-girlfriend of Ian Angelo King, now going by the name Angelina Mead King, but of the now transwoman's brother Atticus
In the wake of businessman Ian Angelo King's revelation on social media that he is now a transwoman, the name of Iza Calzado was inadvertently mentioned as Ian's ex-girlfriend.
"Actually, my ex-boyfriend is Ian's brother Atticus," Iza told Funfare. Atticus is going steady with another woman while Iza said she is happily going steady with a non-showbiz guy.
Now known as Angelina Mead King, the former Ian is married to model/TV host Joey Mead who is said to be happy with Angelina's coming out (calling it "Freedom!" in her Instagram account). It's Joey who acts as the make-up stylist of Ian/Angelina who is a car enthusiast and managing director of the family-owned Victoria Court chain of motels.
According to some sketchy reports, Ian/Angelina's mom knew all along what his "sexual preference" was.
"As far as I know," added Iza, "he still prefers women. Babae pa rin ang gusto niya."
Like Ian/Angelina and Joey's friends (and the public), Iza is happy that Ian/Angelina has made a choice.
"I'm happy for him," said Iza.
Beyond that, Iza opted to be mum.
"Let's just wait for what the family has to say," said Iza.
Funfare learned that Ian/Angelina and Joey will share the whole story with The STAR's Tim Yap, coming out tomorrow.
Funfare readers say yes to Jessy as the new Darna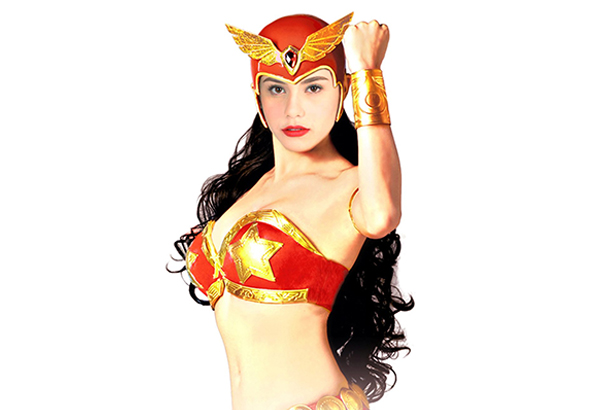 Jessy Mendiola
Now it can be told: Now that Jessy Mendiola has been voted as FHM's Sexiest Woman, dislodging twice-player Jennylyn Mercado, Funfare readers have been giving Jessy the thumbs-up as the new Darna. I agree.
No offense meant to Angel Locsin, who was catapulted to stardom by playing the Flying Woman in GMA, her former home studio, but she's a bit old for the role that also made Marian Rivera an overnight star (likewise on GMA).
How would Jessy look as Darna?
To give you an idea, Funfare super-imposed Jessy's face on a picture of Marian's body. Take a good look at the picture at right. Bagay ba?