FUNFARE
-
Ricky Lo
(The Philippine Star) - May 3, 2016 - 10:00am
The subject was, you guessed it, crocodiles. No, not the one embossed on that expensive shirt brand but the four-legged species that eats human beings alive (burp, burp, burp!!!). And similar types which earn the ire of reelectionist senator Teofisto "TG" de Lara Guingona III.
Because his TV plug proclaims his hatred for crocodiles, when TG met over lunch with some movie writers at Victorino's last week, they asked him in jest why the buffet didn't include, well, crocodile meat. TG just laughed.
Asked further if he had tasted crocodile meat, TG demurred.
"It's tough," he said, "although there's a restaurant in GenSan that serves crocodile meat which is cooked with lots of spices to make it tasty."
Reminded that there are several crocodiles (the four-legged species) where he comes from, TG agreed. "Yes, there are many crocodiles in some parts of Mindanao, especially in Agusan (That's where Lolong, the world's largest crocodile was found. — RFL). That's where I saw a crocodile for the first time when I was younger. The crocodiles were wild and many of them were washed away by the big flood that hit the province years ago. Now there's hardly any."
Asked still jokingly how different are those crocodiles from the two-legged ones that TG loves to hate, he replied playfully, "The crocodiles (in the swamps) eat fish, pero 'yung dito, iba ang kinakain…" leaving his sentence hanging… kayo na ang bahala kung ano."
Not many people know that TG has showbiz connection. Theater actor Bart Guingona is his first cousin. And, he admitted, the father of a pretty actress' lovechild is his nephew (son of TG's cousin).
TG is among the very few candidates who have shunned the endorsement of actors. The only time a celebrity endorsed him, none other than Kris Aquino, was when TG first entered politics…in 2010 when he ran for congressman of Bukidnon. A Law/Economics graduate from Ateneo, TG belongs to the third generation of public servants. His grandfather, Teofisto Guingona Sr., served as the Governor of Mindanao during the term of Pres. Manuel L. Quezon in the 1930s. His father, Teofisto "Tito" Guingona Jr., has served as Chairman of the Commission of Audit, Senator, Executive Secretary, Secretary of Justice, Secretary of Foreign Affairs, and Vice President. His mother, Ruth Saluper de Lara, served as Mayor of Bukidnon.
"She was ambushed a few years ago," recalled TG. "Four hours siyang pinagbabaril. It was a miracle that she survived."
And what does TG do when he's not running after his nemesis, the two-legged crocs?
"Mahilig sa good time," he revealed. "I travel a lot domestically. Before I joined politics, I was into low-cost housing in several places…Dipolog, Pagadian, Dumaguete."
He added that he relaxes with friends over bottles of beer, touching his tummy.
"If I were a columnist," he said, "my column's name would be Beer & Sisig. Beer Pale Pilsen ha, not Light."
* * *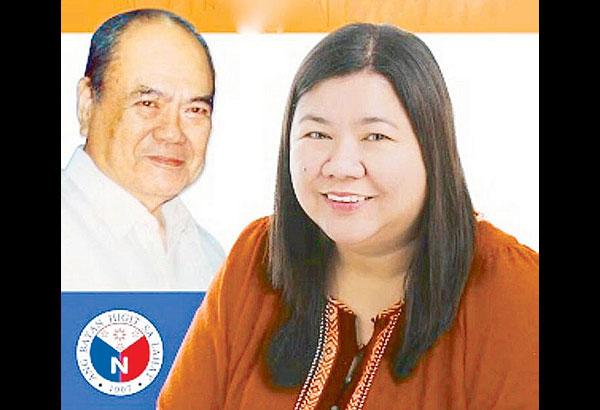 Senatorial aspirant Susan Ople with her father, (the late) Labor Secretary/Sen. Blas Ople, from whom she inherited her love and concern for the labor sector particularly the OFWs…
Why I'm voting for Susan Ople
I go with the choice of my friends, some of them are OFWs or belong to families supported by OFWs.
Yes, kay Susan Ople kami, kay Susan Ople tayo!
Susan is running for senator and my friends and I hope that she will make it to the Senate where she can do more for the OFWs.
Born on Feb. 9, 1962, Susan is the youngest of the seven children of Susan Vasquez and (the late) Sen. Blas Ople who served as Labor Secretary/Minister during the Marcos Regime. Susan served as chief of staff of Ka Blas at the Senate and served in the same capacity of the Department of Foreign Affairs when her father became Foreign Secretary.
It's Susan's second time to run for senator. She failed on her first try in 2010.
Susan is the founder and current president of the Blas Ople Policy Center (BOPC) which assists distressed OFWs in different parts of the world. Besides writing a column for Tempo and a contributor to Panorama magazine, both publications of Manila Bulletin, Susan co-anchors the program Bantay OFW on DZXL's Tatak RMN Network, and has another program on DWIZ 882 AM titled Global Pinoy.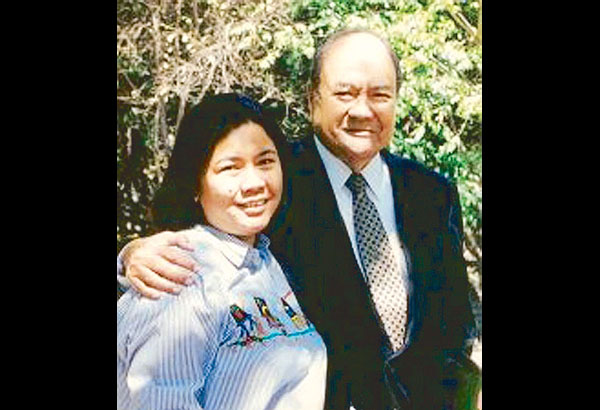 … Susan says, Idol ko si Papa.
(E-mail reactions at entphilstar@yahoo.com. You may also send your questions to askrickylo@gmail.com. For more updates, photos and videos visit www.philstar.com/funfare or follow me on www.twitter/therealrickylo.)