Pia Wurtzbach takes Miss USA on a 'date' at Super Bowl event
(Philstar.com) - February 6, 2016 - 9:40pm
MANILA, Philippines - Miss Universe Pia Wurtbach attended an National Football League event on Saturday night (Sunday morning in the Philippines). And she has a hot date with her.
The 26-year-old Pinay queen was at the fifth annual National Football League (NFL) Honors at the Bill Graham Civic Auditorium in San Francisco.
Spotted with her on the red carpet is Olivia Jordan, reigning Miss USA and 2015 Miss Universe second runner-up.
IN PHOTOS: Alluring Pia Wurtzbach at Playboy Super Bowl 50 party
Pia is wearing a classic long strapless dress on the red carpet.
The reigning Miss Universe also posted the photo of herself with Olivia on her Instagram account and captioned it: "With my hot date at #NFLHonors."
Pia said in an Instagram post that she is a presenter during the NFL Honors awards presentation with Rob Gronkowsk, a player for the New England Patriots football team.
The fifth Annual NFL Honors is an awards presentation that honors the best players of the 2015 NFL season.
Check out the photos of Pia Wurtzbach at the fifth annual NFL Honors.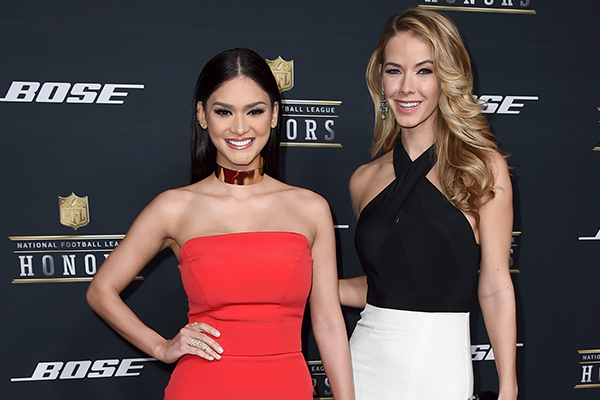 Pia Wurtzbach, left, and Olivia Jordan arrive at the fifth annual NFL Honors at the Bill Graham Civic Auditorium on Saturday, Feb. 6, 2016, in San Francisco. Jordan Strauss/Invision for NFL/AP Images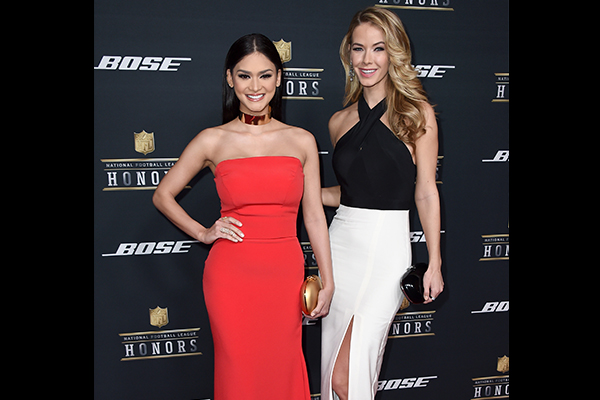 Pia Wurtzbach, left, and Olivia Jordan arrive at the fifth annual NFL Honors at the Bill Graham Civic Auditorium on Saturday, Feb. 6, 2016, in San Francisco. Jordan Strauss/Invision for NFL/AP Images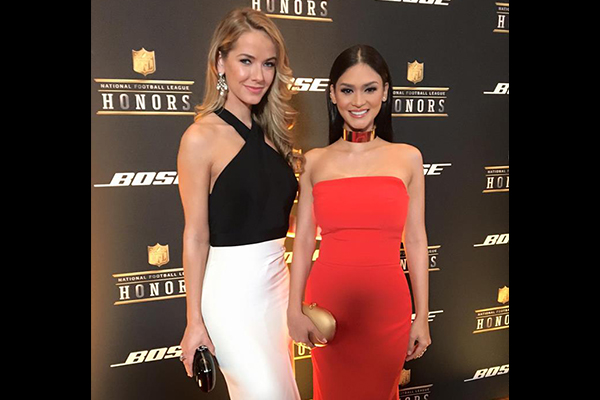 Pia Wurtzbach, left, and Olivia Jordan arrive at the fifth annual NFL Honors at the Bill Graham Civic Auditorium on Saturday, Feb. 6, 2016, in San Francisco. Facebook/Miss Universe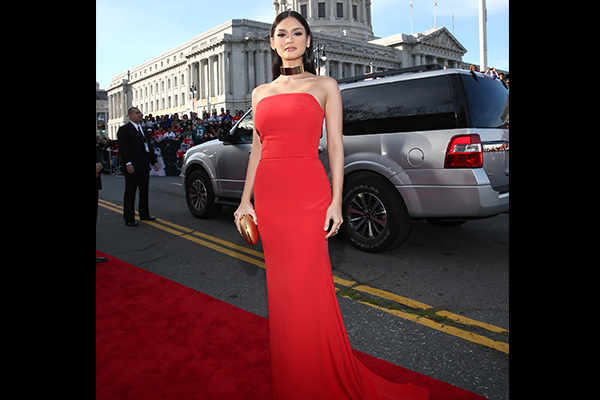 Miss Universe Pia Wurtzbach arrives at the fifth annual NFL Honors at the Bill Graham Civic Auditorium on Saturday, Feb. 6, 2016, in San Francisco. John Salangsang/Invision for NFL/AP Images
Miss Universe Pia Alonzo Wurtzbach at the NFL Super Bowl 50:
Pia Wurtzbach gets Super Bowl 50 hosting gig for US TV show
Pia sees US TV gig a chance to be recognized as Filipino
WATCH: Pia Wurtzbach all set for Super Bowl 50 reporting gig
IN PHOTOS: Pia Wurtzbach starts work as Super Bowl 50 correspondent
WATCH: Pia Wurtzbach 'taking Super Bowl by storm'
WATCH: Pia Wurtzbach 'grace under pressure' for Super Bowl 50 gig
IN PHOTOS: Alluring Pia Wurtzbach at Playboy Super Bowl 50 party