9 stunning photos of Miss Universe Pia Wurtzbach from Manila arrival
January 23, 2016 | 1:22am
MANILA, Philippines - More than a month after she won the Miss Universe crown, Pia Alonzo Wurtzbach is finally home.
READ: Miss Universe Pia Wurtzbach returns home
The 26-year-old beauty queen arrived in the Philippines on Saturday via Philippines Airlines flight PR 538.
"Napakasaya ko po na nakauwi na ulit ako dito sa Pilipinas. Grabe para akong lalaban ulit," she told members of the press
Pia added: "Ayoko po sanang mag-reveal muna ng mga experiences ko. Ise-save ko po ito sa press conference na mangyayari bukas. Kaya sana po pumunta kayo doon."
Aside from her homecoming press conference tomorrow, Pia will be part of a parade on Monday and a homecoming special on Thursday at the Araneta Coliseum in Quezon City.
Here are nine stunning photos of the most beautiful woman in the universe, Pia Wurtzbach, from her Manila arrival: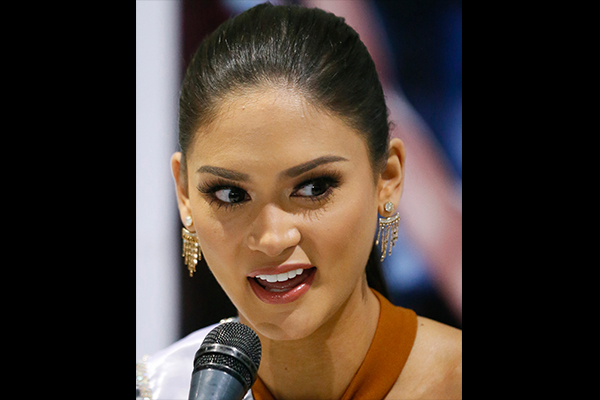 Newly crowned Miss Universe Pia Alonzo Wurtzbach addresses the crowd upon arrival early Saturday, Jan. 23, 2016 at the Ninoy Aquino International Airport in suburban Pasay City, south of Manila, Philippines. AP/Bullit Marquez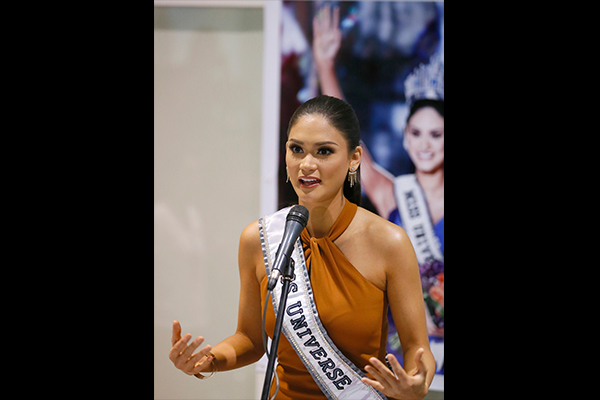 Newly crowned Miss Universe Pia Alonzo Wurtzbach gestures as she addresses the crowd upon arrival early Saturday, Jan. 23, 2016 at the Ninoy Aquino International Airport in suburban Pasay City, south of Manila, Philippines. AP/Bullit Marquez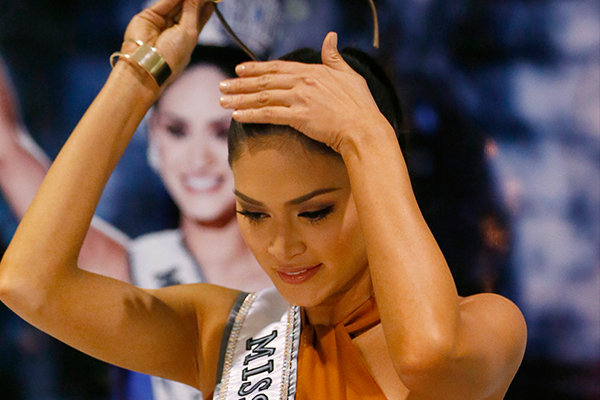 Newly crowned Miss Universe Pia Alonzo Wurtzbach takes off her shades prior to addressing the crowd upon arrival at the Ninoy Aquino International Airport early Saturday, Jan. 23, 2016 in suburban Pasay City south of Manila, Philippines. AP/Bullit Marquez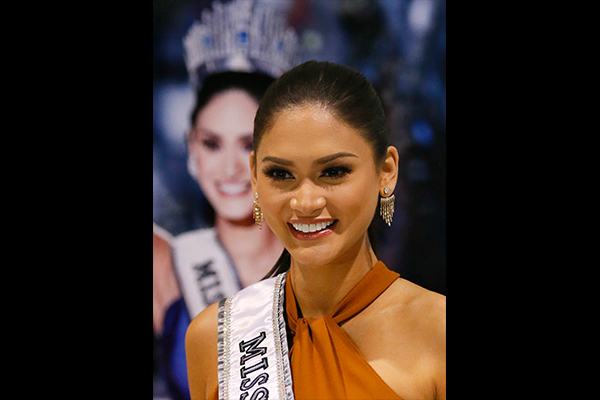 Newly crowned Miss Universe, Pia Alonzo Wurtzbach, poses before her portrait upon arrival early Saturday, Jan. 23, 2016 at the Ninoy Aquino International Airport in suburban Pasay City, south of Manila, Philippines. AP/Bullit Marquez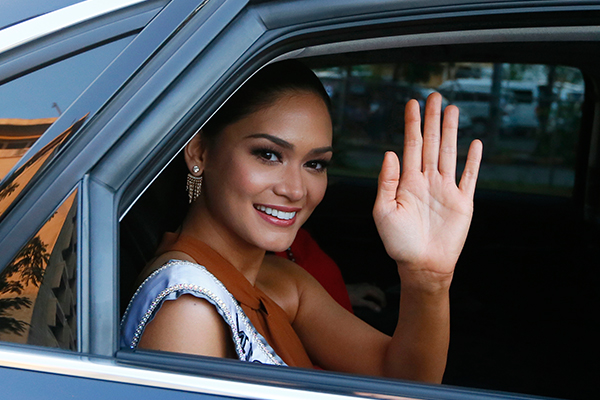 Newly crowned Miss Universe Pia Alonzo Wurtzbach waves from her limousine upon arrival early Saturday, Jan. 23, 2016 in suburban Pasay City, south of Manila, Philippines. AP/Bullit Marquez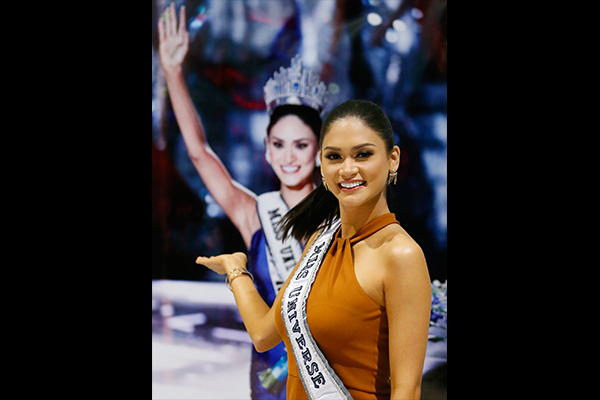 Newly crowned Miss Universe Pia Alonzo Wurtzbach poses before her portrait upon arrival early Saturday, Jan. 23, 2016 in suburban Pasay City, south of Manila, Philippines. AP/Bullit Marquez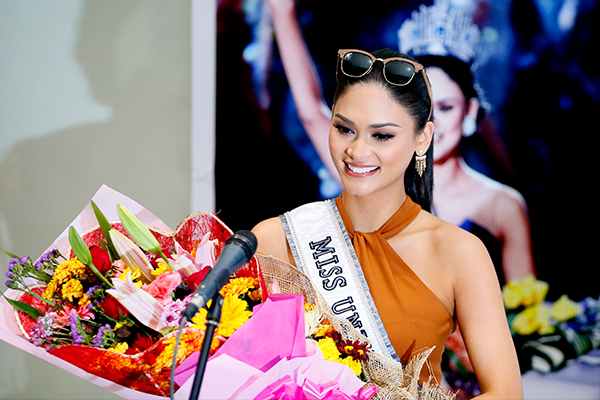 Newly crowned Miss Universe Pia Alonzo Wurtzbach holds a bouquet of flowers upon arrival early Saturday, Jan. 23, 2016 at the Ninoy Aquino International Airport at suburban Pasay City, south of Manila, Philippines. AP/Bullit Marquez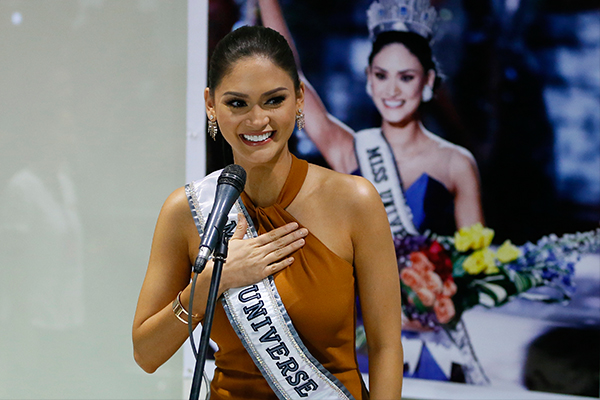 Newly crowned Miss Universe Pia Alonzo Wurtzbach addresses the crowd upon arrival early Saturday, Jan. 23, 2016 at the Ninoy Aquino International Airport at suburban Pasay City, south of Manila, Philippines. AP/Bullit Marquez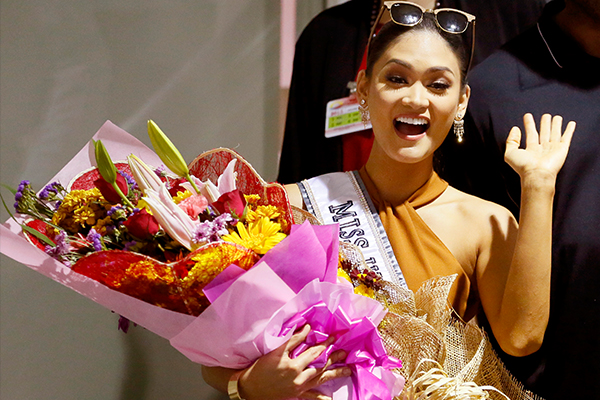 Newly crowned Miss Universe Pia Alonzo Wurtzbach waves to the crowd upon arrival at the Ninoy Aquino International Airport early Saturday, Jan. 23, 2016 at suburban Pasay City, south of Manila, Philippines. AP/Bullit Marquez