IN PHOTOS: 'Rurouni Kenshin' stars at Manila press conference
Chuck Smith
(The Philippine Star) - August 8, 2014 - 12:44am
MANILA, Philippines – "First word pa lang (ng actors), humihiyaw na lahat," was how program host Sam Oh described the audience during the Manila press conference for the Japanese movie "Rurouni Kenshin: Kyoto Inferno."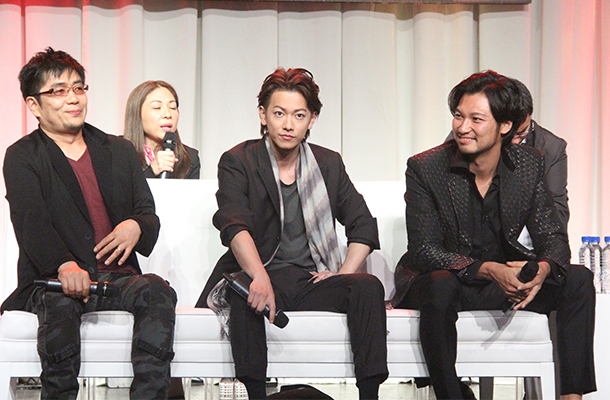 "Rurouni Kenshin" director Keishi Otomo and stars Takeru Satoh and Munetaka Aoki
At the public news conference, held at the Glorietta Activity Center in Makati City on Thursday, August 7, Japanese actors Takeru Satoh (who plays Kenshin Himura, the movie's main protagonist) and Munetaka Aoki (who plays Kenshin's street fighter friend Sanosuke Sagara), along with director Keishi Otomo, profusely thanked the fans who attended their events in Manila as they promoted "Rurouni Kenshin: Kyoto Inferno."
The movie will premiere in the Philippines on August 20, just a few days after ir premiered in Japan last August 1.
The fans—some of whom were already at the press conference venue for more than eight hours even before the event started—warmly received Takeru and Munetaka's efforts to endear to the Filipino audience.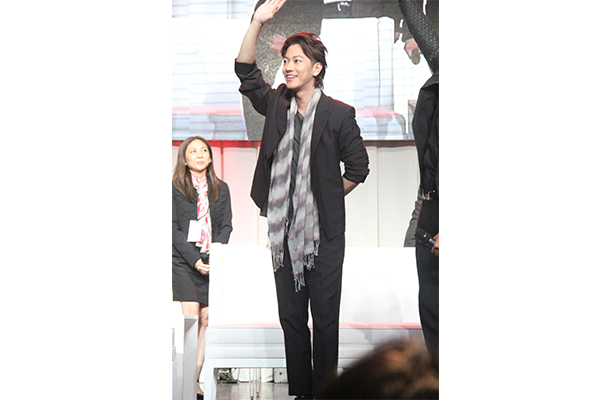 Takeru Satoh plays legendary assassin turned conflicted hero Kenshin Himura in "Ruroini Kenshin: Kyoto Inferno"
"Ako po si Takeru Satoh. Masaya akong makita kayo. Salamat po," Takeru greeted the fans during the press conference.
"Sanosuke is coming! I'm very happy and excited to stand here," Munetaka said. "Thank you very much."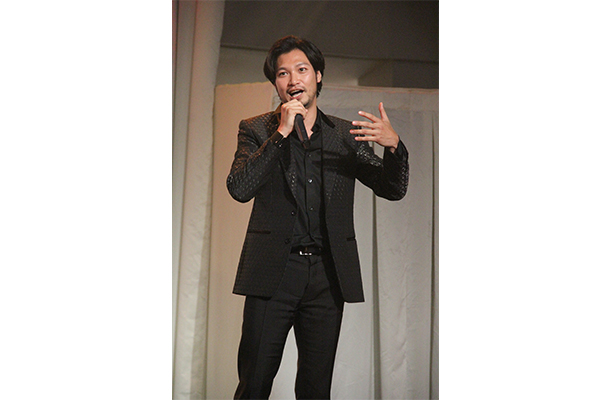 Munetaka Aoki plays Sanosuke Sagara, Kenshin Himura's street fighter friend
Munetaka later described himself as "astig," much to the delight of the audience.
While fans weren't allowed to ask questions during the program, they reacted passionately to queries by the press that referenced the past works of the Japanese actors or the "Rurouni Kenshin" fandom in general.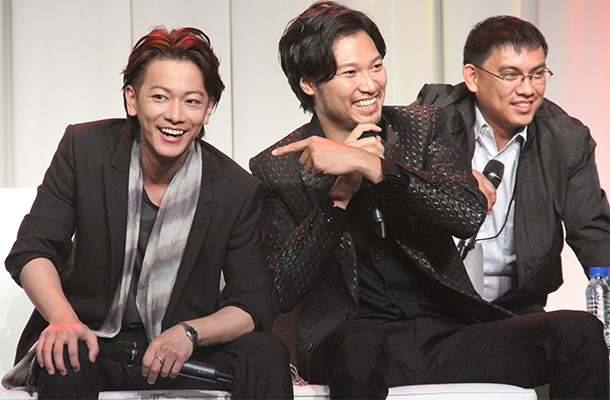 Takeru Satoh and Munetaka Aoki were shocked with the reception they received from Filipino fans. "It's really beyond my imagination. It's really very suprising, shocking," Takeru said of the Philippines.
"Having been given this major role, it's really difficult for me to think what I can do next. But if I could wish for something, I would want to work again with director Otomo and create some movies with him again," Takeru said through a translator when asked about his career plans after the "Rurouni Kenshin" film franchise.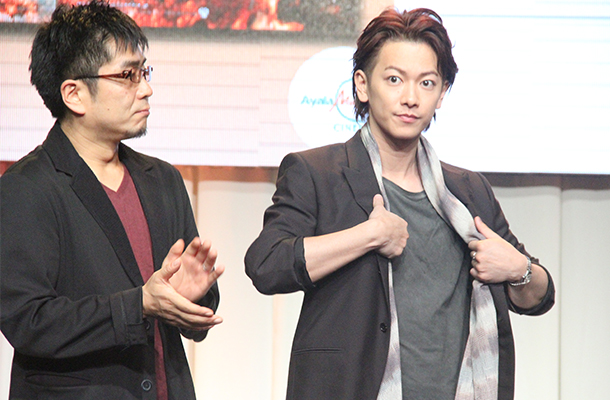 Keishi Otomo said he collaborated with "Rurouni Kenshin" writer and illustrator Nobuhiro Watsuki while doing the film. "We did a lot of collaborative meetings before we got into creating the movie," he said.
"We created the movie thinking that action movies, I think it goes beyond countries or cultures. Action movies have one language, and everyone can appreciate it," he said. "Other than that, us being Japanese and us creating a Japanese film, we can also show the delicate intricacies of Japanese culture... We wanted people to understand that part that is distinctly Japanese."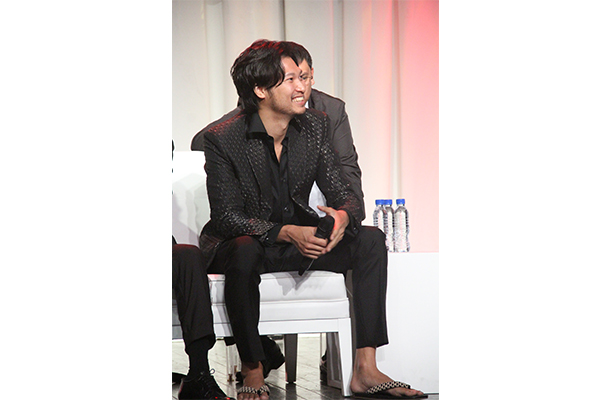 Munetaka Aoki was wearing slippers during the press conference!
The public press conference ends the two-day stay of the "Rurouni Kenshin" stars in the Philippines to promote their movie.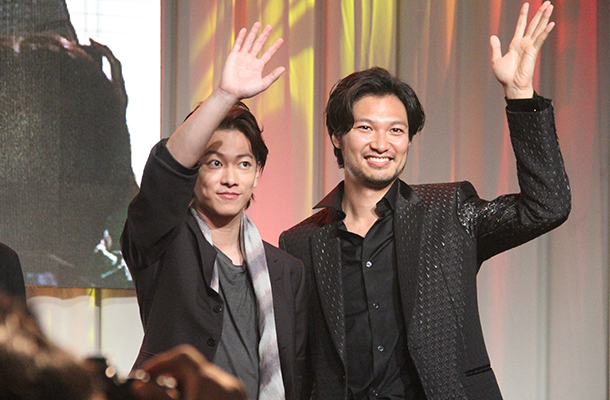 Takeru Satoh and Munetaka Aoki
Takeru, Munetaka, Keishi, and Japanese actress Emi Takei attended the Manila red carpet premiere of "Rurouni Kenshin: Kyoto Inferno" on Wednesday, August 7.
More photos from the Rurouni Kenshin: Kyoto Inferno public press conference: