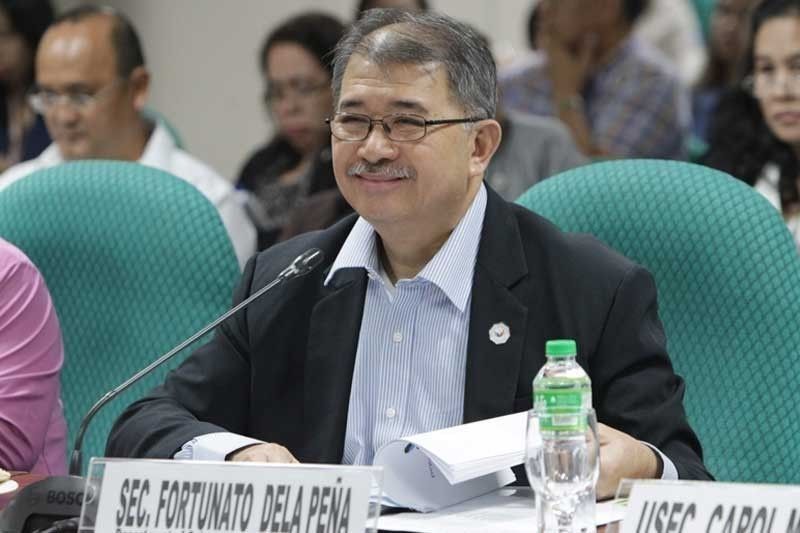 Science Secretary Fortunato dela Peña said that mental health was given importance in the DOST's health R&D agenda, but only a few have pursued it.
STAR/ File
DOST to test telepsychiatry on OFWs
MANILA, Philippines — The Department of Science and Technology (DOST) has provided funds for a research and development effort started by Davao City's Southern Philippines Medical Center (SPMC) to provide telepsychiatry services to overseas Filipino workers (OFWs) in Kuwait.
Science Secretary Fortunato dela Peña said that mental health was given importance in the DOST's health R&D agenda, but only a few have pursued it.
"We welcome R&D proposals on mental health. It is on our agenda but little has been done yet," Dela Peña told The STAR over the weekend.
The SPMC R&D project aims to establish and evaluate an overseas telepsychiatry program in Kuwait, and provide immediate mental health services for OFWs based there.
The one-year project will allow OFW-participants to avail themselves of telepsychiatry consultation at the Overseas Workers Welfare Authority offices in Kuwait.
A local psychiatrist will be matched to the participant and will be responsible for psychiatric consultation, diagnosis and treatment of the Kuwait-based OFW.
The project will build upon the previously developed telepsychiatry software and program deployed in Cagayan de Oro, which has proven successful in the provision of psychiatric services, the DOST said.
In having a customized telepsychiatry software, the project is expected to ease the processing, monitoring and reporting of mental health concerns of OFWs and the provision of necessary interventions to those who need it most.
Nothing wrong with seeking help
The Department of Health (DOH) has urged the public to seek psychological help if they need it, saying the impact of the coronavirus disease 2019 (COVID-19) pandemic "reaches beyond the immediate physical health and economic concerns."
According to Health Undersecretary Maria Rosario Vergeire, there is nothing to be ashamed of if someone seeks psychological counselling, with or without the COVID-19 crisis.
"It's OK not to be OK… Not all who call hotlines is having a mental problem. There are people who are just anxious or worried or who feel down," she said in a recent press briefing.
Vergeire noted that there are mental and psychosocial care groups that can be consulted "about the options available for managing the psychological impact not only of the pandemic, but all the other stress-inducers in one's life."
In the wake of the pandemic, the National Center for Mental Health (NCMH) has observed an increase in calls being received by its 24/7 Crisis Hotline.
NCMH psychiatrist Bernard Argamosa disclosed that a majority of callers were concerned about uncertainties brought about by COVID-19.
He added that from March to May, the NCMH Crisis Hotline had provided support to 2,298 callers.
"You would see that we used to receive an average of 400 calls in a month from May 2019 to February 2020. But it reached 930 calls a month during the quarantine months or from March 2020 to May 2020," he said.
Argamosa added that calls related to suicide also increased, with anxiety as the "predominant reason" for calling.
"They (people) are afraid of uncertainty because this pandemic is something new. They are worried that they will get sick," he said.
Most of the callers also raised their "financial and travel concerns because of the lockdown."
"Despite the lockdowns, our services continue. We believe that mental health is very important. It must be front and center of every country's response to and recovery from the COVID-19 pandemic," he added. Sheila Crisostomo