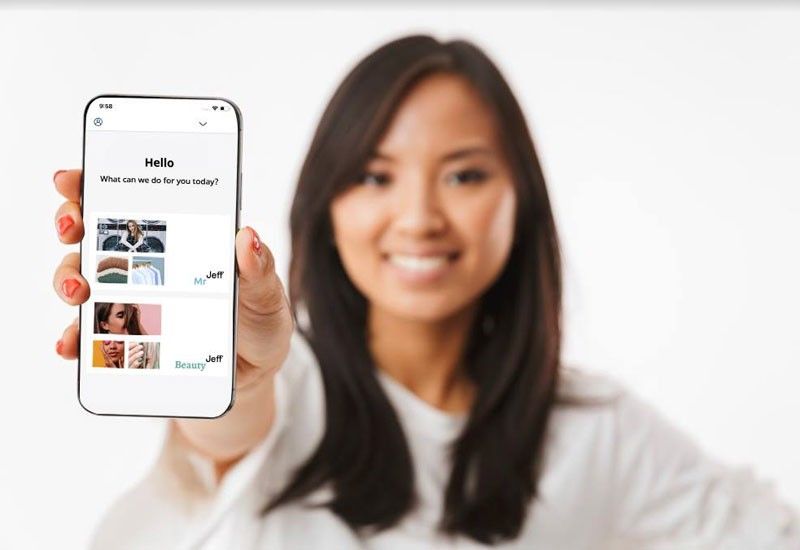 Click away: Mr. Jeff gives you more time for yourself
(The Philippine Star) - March 16, 2020 - 12:00am
MANILA, Philippines — Spanish start-up Jeff app, serviced by Mr. Jeff laundry hubs, celebrates with women all over the world this March, which is recognized as Women's Month. Here, Mr. Jeff shares some steps to empower women, help them achieve 'self-care' and self-fulfillment.
You may be mindful of the environment just by being consicous of your carbon footprints. That's good, but are you mindful about yourself? Jumpstart your health by doing some exercise. Be mindful of your looks by treating yourself to a salon. By taking care of yourself, people are bound to take notice and will also be mindful of you.
When making decisions—from small to big ones—ask yourself: "Do I need this or do I want this?" Focusing on the things you truly need will give your life direction. Avoid toxicity in your daily life. These may include activities as well as other people.
A lot of stress comes from trying to so many things at the same time. Delegating some tasks like your scheduled laundry can help you relax and save quality time for the things you'd rather be doing. Unplug, even for just a day.
Using the Jeff app for your home-delivery laundry and dry-cleaning needs, for instance, will ease your life. The Jeff app and website — downloadable and accessible through any mobile phone or computer — allows you to select the exact location, time, and day of laundry pick up. A driver then picks up your laundry, and delivers them, cleaned and folded, ironed or dry cleaned, in just 48 hours. The laundry is washed in Mr Jeff Laundry Hubs located in several areas (such as Alabang, Las Piñas, Ermita, Congressional Avenue, West Fairview, Tiendesitas and Sta. Rosa) More hubs are opening in Metro Manila and Cebu in the coming months. Mr Jeff guarantees a 48-hour turnover.
Let Mr. Jeff ease the drudgery in your laundry tasks. The app is available through subscription and has two options: the Plan LITE which includes four regular laundry bags, (approx. four-fivekgs) at P960-1060/month or P240-265/wk and is good for one to two persons. The Plan MAX includes four large laundry bags (approximately eight-10kgs) and usually costs P1,280-1,399/ month or 320-350/wk. Extra services such as additional laundry bags (regular, large or eavy) and ironing (for one, three, or 12 pieces) are also available.
For information, visit https://wearejeff.com/ FB @JeffAppPhilippines, IG @JeffApp_ph.
Those interested in getting a Mr. Jeff Laundry hub franchise may contact franchises@mrjeffapp.com.