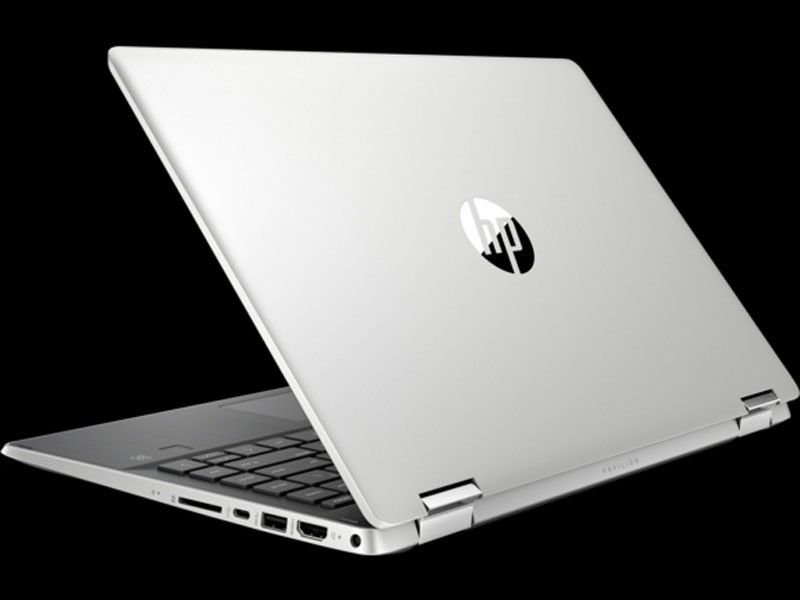 Create away: Artists will enjoy the seamless 176-degree capability of the HP Pavilion x360, making it easier for to work on their projects.
HP Pavilion X360: Versatility goes hi-tech
Kathy Moran
(The Philippine Star) - February 3, 2020 - 12:00am
MANILA, Philippines — Times are changing. Whether you're a millennial, a boomer, or part of the Gen Z, you know how crucial it is to keep up in this fast-paced world. If you're always on the go, you need a laptop that suits your work-life balance needs – and that's the HP Pavilion x360.
And, let me try to tell count the ways.
1. The design
Let's start with the look of the HP Pavilion x360. The unit I got to try out is silver. It dons a polycarbonate build. The body is also relatively light, making it easier to bring with you during meetings.
This particular unit is also a convertible laptop, so you can also use it as a tablet. My favorite part about the laptop is that it has 360-degree flexibility. This feature makes it easy for users to create presentations, edit photos, watch Netflix, and so much more.
A notable note: the HP Pavilion x360 has a backlit board. The laptop's keyboard is just the right size for me — not too big and not too small. Plus, key travel works well. The trackpad itself fits my preference perfectly.
But here's why the laptop works best for creatives: all the necessary ports are installed in it. For instance, the Pavilion x360 has two USB-A 3.1 ports, a USB-C 3.2 port, a full-sized SD card slot, an HDMI port, and a combo headphone jack – fitting for content creators.
2. The screen
The HP Pavilion x360's fully functioning 14" IPS touchscreen display is supported by metal hinges, giving it a minimalist look. The good news is that the IPS panel of the x360, with its 178-degree viewing angle, is bright enough for outdoor use.
The screen is very responsive.The laptop comes with a Full HD display, featuring a 1920 x 1080 resolution. The colors are vibrant and accurate, whether outdoors or indoors.
It also works great with a stylus. A convertible laptop with a stylus – the perfect combination for creatives. I guess the only thing missing from the laptop is a slot for the stylus, like with some smartphones. This would be very helpful for people who tend to forget things.
3. The Battery
This may be my least favorite aspect of the Pavilion X360. Its battery performance is not as remarkable as I expected. The unit has a three-cell battery that can last for about seven hours or so.
Sure, you can use it for an entire workday, but you will definitely need to charge it during your lunch break. As for charging the laptop, the 65-watt power adapter can fully charge the Pavilion x360 in less than two hours.
4. The benchmarks
The HP Pavilion x360 runs Windows Home as its operating system. The usual package of Microsoft programs functions excellently in this unit. It comes with pre-installed HP programs, like HP Pen Control, HP JumpStart, and HP CoolSense.
As for the processor, the unit I reviewed has a Core i7-8565u. It is matched with an 8GB RAM, NVIDIA GeForce Graphics, MX250 Discrete GPU, 1TB HDD, and 128GB SATA SSD. The processor may be a good choice, but the SSD does not seem to be fitting for the unit.
The convertible laptop may be able to function amiably when editing photos or videos. The issue, however, noticeably has a hard time when it comes to large files.
The verdict
The HP Pavilion x360 2-in-1 laptop is impressive. It has a sleek design and remarkable functionality. The 360-degree flexibility adds a nice touch to it. The full touchscreen IPS display is excellent in my opinion. The only setbacks for me would be the battery life and the slow SSD drive. Nevertheless, this convertible laptop may just be the laptop you never thought you needed in this fast-paced world.
If you are one of those who needs to know all the tech specs, here they are:
Inter Core i7-8565U processor
Intel HD Graphics 620 Integrated GPU
8GB DDR3 2133MHz SDRAM
128GB PCIe SSD
1TB HDD
NVIDIA MX250 Discrete GPU with 2GB GDDR4 VRAM
3-cell 42Wh battery
HDMI, 2x USB 3.1 Gen 1, USB-C, Combo headphone jack, SD card slot
Active stylus, backlit keyboard, B&O tuned speakers
If you are still not convinced the only way to make you change your mind is get your hands on this laptop and see just how far yu can go in creating works of tech wonder.
The choice is yours.