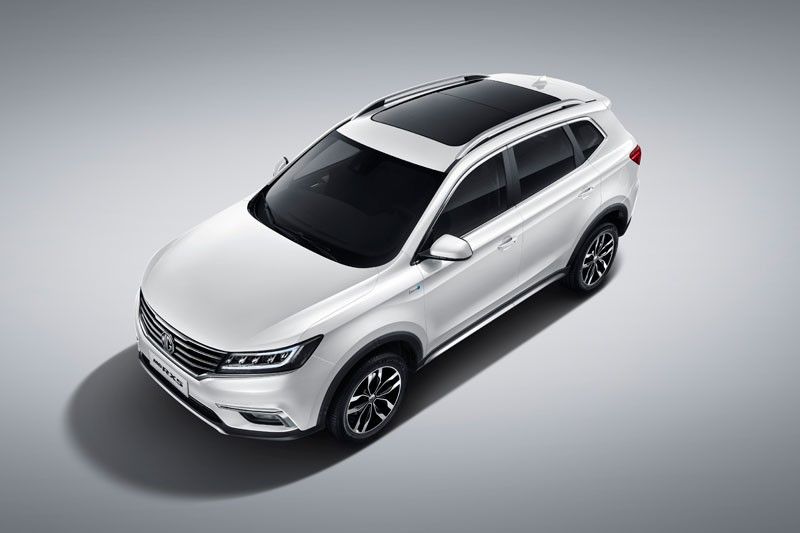 A thing of beauty: The MG RX5
Kathy Moran
(The Philippine Star) - February 3, 2020 - 12:00am
MANILA, Philippines — It is always a joy to get into the cockpit of an SUV that embodies beauty and high-tech in a single unit that was the experience I recently had at the helm of the MG RX5.
Perhaps a little background is in order.
Morris Garages (MG) is a British automotive company well known for its small open two-seater sports cars. MG also produced saloons and coupés, with engines up to three liters in size. Today, the brand is owned by the Chinese automotive group SAIC Motor Corporation Limited.
MG underwent many changes in ownership over the years. MG along with other assets of MG Rover were purchased by Nanjing Automobile Group, which later merged with SAIC in 2007, and saw the launch of the first all-new the MG 6, officially launched on June 26, 2011. But MG continued to be equipped with class, power, and functionality. MG autos feature an understated yet refined exterior, a modern, comfortable and spacious cabin, and driving dynamics that allow these cars to easily navigate through different types of terrain.
Fast forward to today in the Philippines.
The new MG RX5 SUV that I was able to get behind the wheel of is powered by a 1.5-liter turbocharged gasoline engine, which is mated to a 7-speed double clutch automatic transmission to ensure smooth and seamless power delivery. The SUV is also fitted with an enhanced Macpherson and rear multi-link suspension system that smoothens out even the roughest of roads. These tech features make the RX5 a pleasure and easy to handle when driving in the often chaotic streets of the metro.
The RX5's driving dynamics are complemented by a modern cabin which is loaded with features with are within easy reach in the high-tech dashboard.
Of course, it isn't all about making sure the tech aspect is a perfect fit, it is also about making sure these features look and feel good for the driver and his or her, as in my case, passengers.
Step inside and be amazed
The MG is synonymous with freedom, dynamism, innovation, individuality, and attainability. It represents a new wave of vehicles that allows drivers and passengers to enjoy a great experience while under its care.
There is much talk about the need to integrate the latest in technology in developing the most-advanced SUV. For the relaunched MG brand to be on the list of Filipinos, it has to have the best tech features and look good, too, to be able to compete in a very competitive market.
It begins with a comfortable cabin with its easy to use technology and infotainment systems. The RX5 is equipped with LED headlamps, with headlight aim manually adjustable. Keyless entry and push button start is also thrown in for the AT Style trim, together with cruise control. All trims get a good eight-inch infotainment touchscreen with Apple CarPlay, Bluetooth, USB playback, CD playback, and six speakers. The steering wheel also has buttons for audio control and to cycle driver information on the instrument cluster, plus it also tilts and telescopes to help find a comfortable driving position.
On all trims, a 12V socket and a sole USB port take up charging duties in the front row. Rear parking sensors and a reverse camera area also standard beginning with the AT Style variant, together with speed sensing door locks, and an electronic parking brake.
Tech and style
And lest you think that hi-tech is not stylish — you are wrong. The MG RX5 front fascia is nicely done and the horizontal-slat grille is large but cool, and there's even some playful use of increasing widths on the lines to connect it with the front bumper. Thin LED daytime running lights also add some nice touches to the front when the car is in motion. The side profile also plays safe, with just a single character line that runs right below the windows, and a chrome strip that accents the bottom plastic side lip. The rear is also conservative, with just a slight kink in the trunk, adding a bit of depth, and the LED taillights are nicely designed.
Enough about my comfort from the cockpit. For rear passengers, space is good and even for a tall person, staying in the rear isn't an issue. Center passengers will find that the hump that runs down the middle is very low, so there's no encroaching on valuable foot space.
The engine is a 1.5L turbocharged gasoline engine. The gearbox is a dual clutch seven-speed automatic, and while shifting is quick at higher speeds. Steering feel is also very light, making the RX5 feel more agile than your regular compact SUV. Road comfort is also good, with the suspension well tuned to handle road imperfections, making it well suited for all sorts of everyday driving situations.
But, don't take my word for it try one out and be prepared to be impressed.
The Covenant Car Company Incorporated is the exclusive importer and distributor of MG automobiles and parts in the Philippines.