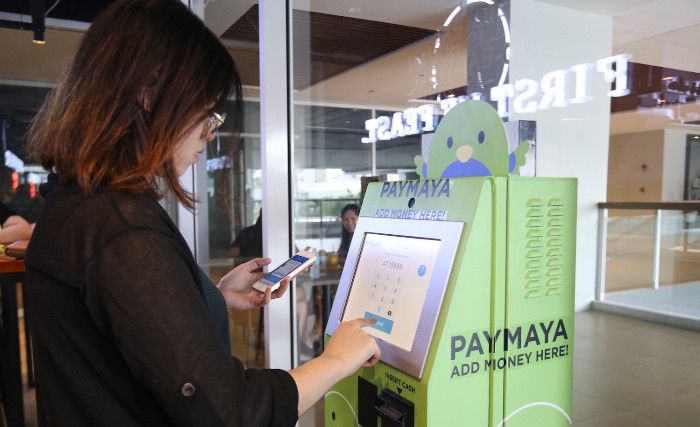 To "Add Money" through certain partner touchpoints, PayMaya account holders only need to generate an Add Money Code via the app or SMS.
PayMaya records widest 'Add Money' network with 40,000 touchpoints
(Philstar.com) - July 29, 2019 - 10:09am
(As released) Leading digital financial services provider PayMaya continues to drive financial inclusion as it expands its "Add Money" touchpoints to over 40,000 nationwide.
"This is part of our efforts to make digital financial services more accessible to all Filipinos. For our customers, we are making it even more convenient for them to fund and use their PayMaya e-wallet—whether via online, mobile, or face-to-face," said Orlando Vea, chief executive officer and founder of PayMaya Philippines and Voyager Innovations.
"This is the widest network tapped by any digital wallet in the country and it is almost double the number of the total offices and branches of the bank and non-bank institutions supervised by the Bangko Sentral ng Pilipinas. Our PayMaya Add Money network has become a digital payments nexus, facilitating exchange between cash to e-Money," he said.
The total number of banks and non-bank offices supervised by the Bangko Sentral ng Pilipinas totaled 25,8131, as of June 2019, central bank's data show.
The growing number of PayMaya account holders can now experience even more convenient ways of adding money to their e-wallet with the help of new Add Money channels through banks, convenience stores, pawnshops, kiosks, via online banking through InstaPay, or via the over 27,0000 Smart Padala by PayMaya across the country.
PayMaya users can also readily transfer funds of up to P50,000 per day from their bank accounts through InstaPay, now with an expansive list of banks and non-bank financial institutions available on the service, including Asia United Bank, Bank of Commerce, BPI, BDO, China Bank Savings, China Bank, Dungganon Bank, EastWest Bank, Equicom Savings Bank, GCash, Land Bank of the Philippines, Malayan BankSavings and Mortgage Bank, Maybank, Metrobank, PBCOM, Philippine National Bank, PSBank, PNB Savings Bank, RCBC Savings Bank, RCBC, Robinsons Bank, Security Bank, Sun Savings Bank, UnionBank and UCPB.
PayMaya users can also add money through its new partners including digital payment and services platforms such as GPRS-Unified, Digipay, Posible.net, Sendah and Philtech.

PayMaya "Add Money" touchpoints available nationwide also include Smart Stores, Bayad Center outlet, SM Business Center, Robinsons Business Center, Gaisano Capital Business Center, 7-Eleven, ExpressPay, Palawan Pawnshop, Cebuana Lhuillier, RD Pawnshop, Shopwise, Wellcome, UnionBank ATMs, iBayad, ECPay, VMobile and Touchpay, eTAP & Pay&Go Kiosks, among many others.
"Growing our Add Money channels is part of our goal to help drive financial inclusion and digital payments adoption faster. Having this wide network allows users to conveniently add funds to their account—whether online for those with bank accounts or through our partner merchants and Smart Padala by PayMaya centers for those living in far-flung areas," added Vea, who also serves as Chairman of the Philippine e-Money Association.
"This is an important foundation of the cashless ecosystem that we are building to enable Filipinos to gain access to the growing digital economy," he added.
With this development, PayMaya users can now easily complete their digital payment experience and take advantage of the benefits of cashless transactions such as peer-to-peer money sending, bills payment, load purchase, online shopping, flights, and accommodation bookings as well as QR payments, and many more.
Convenient 'Add Money' options
To "Add Money" through certain partner touchpoints, PayMaya account holders only need to generate an Add Money Code via the app or SMS:
To generate an "Add Money" Code via app, simply log on to your PayMay app, click "Add Money", tap the partner where you want to conduct an "Add Money" transaction, enter the amount you want to add to your account, and a code will be instantly generated for your use.
To generate an "Add Money" Code via SMS, simply send ADDMONEY ADD MONEY PARTNER AMOUNT (ex. ADDMONEY TOUCHPAY 100) to 292907969. An "Add Money" Code will be generated and sent to you via SMS right after.
It only takes a minute to create a PayMaya account. Just download the app on the Apple App Store or the Google Play Store and sign up for an account using any Philippine mobile number. Our Add Money partner touchpoints may charge fees for fund transfers using InstaPay. — As released
Paymaya-Voyager Innovations is a partner of Philstar.com. To know more about PayMaya's products, services and promotions, visit paymaya.com/deals or follow @PayMayaOfficial on Facebook, Twitter, and Instagram. Get support and upgrade your PayMaya account at @PayMayaCares on Facebook.