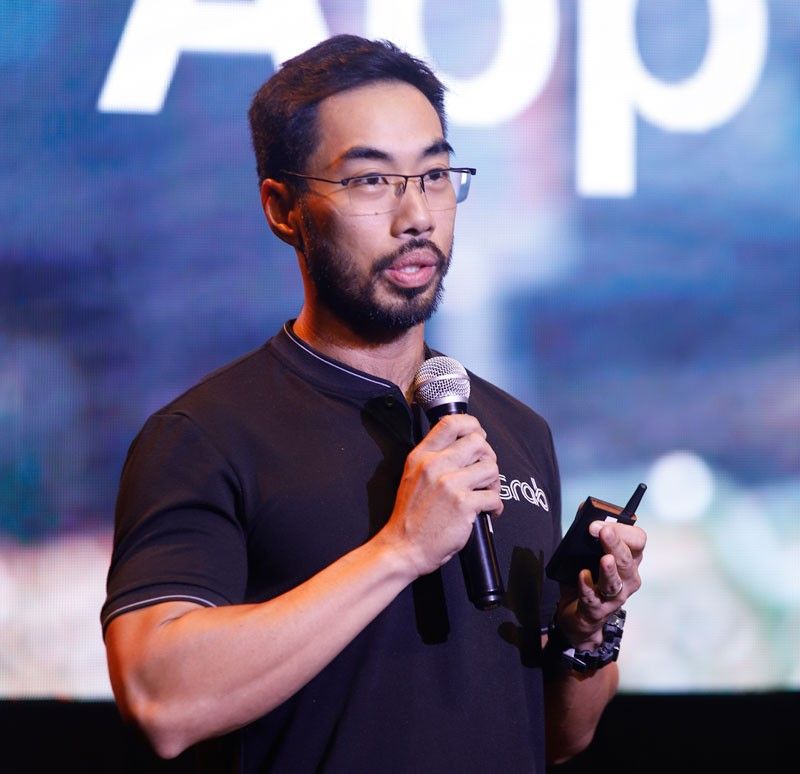 The result of this technology-led revolution is the rise of smart cities -- areas that have highly-connected services and processes that make every task simpler, notwithstanding their gravity.
Grab's 'Super App' Vision: Furthering the Digital Revolution thru Tech for Good
(The Philippine Star) - July 28, 2019 - 12:00am
MANILA, Philippines — The Philippines, like the rest of the world, is undergoing the so-called Fourth Industrial Revolution, where data has become the new gold. Mining this new currency might sound simple, but anyone who's tried can tell you that it actually demands a lot of scientific application, technological development, and serious innovation.
Digital technology is one such innovation that can brave the challenges of data mining. It allows us to collate various data and create insights that will guide us to create more service innovations and simplify daily tasks that are somehow mundane but can be quite burdensome for the fast-paced lives that we live today.
The result of this technology-led revolution is the rise of smart cities -- areas that have highly-connected services and processes that make every task simpler, notwithstanding their gravity.
In a smart city, you can get up in the morning, perform your daily routine, get a ride to work, order food delivery, and book your dream vacation through your smartphone. This is the very vision that Grab has for the Philippines and the greater Southeast Asia.
Our experience and expertise make us confident enough to deem ourselves as engineers and architects of this future. Through the Grab platform, we are helping build an interconnected ecosystem of daily services that complement the government's efforts to develop more livable cities made more prosperous by the smart use of data.
Today, the Philippines is on the cusp of a pivotal digital transformation. Our population is very young and tech-savvy. Filipinos are hungry for innovative services that bring them closer to what matters to them.
This appetite makes sense, considering that technology has the power to breakdown limitations in transport, logistics, financial services, and even healthcare, to name a few. It can propel the ambitions of the Philippines forward, and the economy is ripe for it.
Knowing this, we at Grab see an opportunity to use tech as a force for good --- one that improves Filipinos' everyday lives, give them access to better opportunities, and drives the whole region forward. However, we instantly knew, at the moment that we recognized this opportunity, that it was more than that; it was, in fact, a responsibility.
We keep that duty close to our hearts as we continuously build ecosystems, develop various platforms, and enter into strategic partnerships to help the Philippines craft a better future for its people.
Building integrated services
Since its mobile app was first introduced in the Philippines back in 2012, Grab has been the constant transport partner of numerous Filipinos. After six years in the country and seven in SouthEast Asia, we have become a reliable, all-around Super App that alleviates millions of Filipinos' daily urban pains.
Through technology, we have traveled over 300 billion kilometers in the Philippines, which to give you an idea, is enough to go around the world 7.5 million times and to the moon and back 780,000 times. These figures only prove that more and more Filipinos are seeing the value of using Grab in their everyday transport needs.
Likewise, GrabFood has become the top brand of choice for food delivery service in the country, clocking in an impressive 44x increase in completed food orders in less than a year.
We are also scaling up our GrabPay platform to spur cashless transactions in the Philippines and act as the glue that holds our everyday services together. With our landmark partnership with the SM Group, GrabPay can now be used to pay for services and more offers outside of transport, including cinema tickets and grocery items. Soon, more merchants will be introduced into our GrabPay platform.
Beyond solving daily inconveniences
Our mission at Grab is to move Southeast Asia forward together. For us, this means developing our services to function in a way that would enable everyone in the region to thrive through the digital economy and grow holistically together with us.
We want to fundamentally improve the quality of life of our folks in Southeast Asia by establishing quality services through technology, all while providing them with economic opportunities at scale. Moreover, we aim to enable the various sectors of society to participate in digital finance powered by one digital wallet.
We are glad to have witnessed how these services have opened up opportunities for millions of micro-entrepreneurs. With Grab being present in 1 in 2 smartphones in the country, we have provided our merchant partners a digital storefront that effectively expands their operations.
Since our foray into the Philippines, we have created tens and thousands of jobs for Filipinos of all walks of life. And because we aim to cultivate a culture of inclusiveness continually, we have also provided meaningful opportunities for our differently-abled brothers and sisters.
Thousands of our driver-partners were also introduced to the formal financial system for the first time through our platform.
Our driver-partners notably earn 35 percent more than the Philippines' national average daily wage, while our best performing rider partners earn up to double the minimum daily national average wage.
We are and will always be proud of helping our partners improve their livelihoods, provide better for their families, and contribute to nation-building initiatives.
Calling on communities
Aside from contributing to individual growth, Grab's unprecedented scale, reach, and best-in-class tech assets support our communities in various ways that only a few others can.
For instance, we have created a close collaboration with local law enforcement agencies for crime prevention. We have also used the platform's massive reach to enjoin people to support social causes such as disaster relief and education.
Although we acknowledge and are proud of their impact, we believe that these initiatives are, to a degree, inadequate; we can only do so much on our own. To ensure that we are maximizing our resources to carry out our mission consistently, we have adopted an open platform policy and created GrabPlatform, which expands our knowledge, network, and capabilities to make it easier for like-minded partners to enter and scale across Southeast Asia.
We believe that each effort we make to solve our customers' significant problems is a step further in the realization of the Philippines' full potential, as well as that of other countries in Southeast Asia.
This is more than enough reason for us to keep pushing the limits of what we can do with our reach, technology, and collaborations.
Realizing the full potential of the PH
We at Grab want to build a better, more inclusive future, where every one of the 108 million Filipinos can live out their full potential by gaining access to the digital economy, and to affordable access to critical services like mobility and financial services.
Filipinos deserve unfettered access to a job economy that lets them create better realities for themselves and their families. They deserve access to resources that will give them the chance to start and grow their businesses, with access to the resources to do so.
This is the future that Grab is committed to building. This is why Grab invests heavily in driving innovation and challenging convention. This is the pulse of our existence. - Brian Cu, President of Grab Philippines