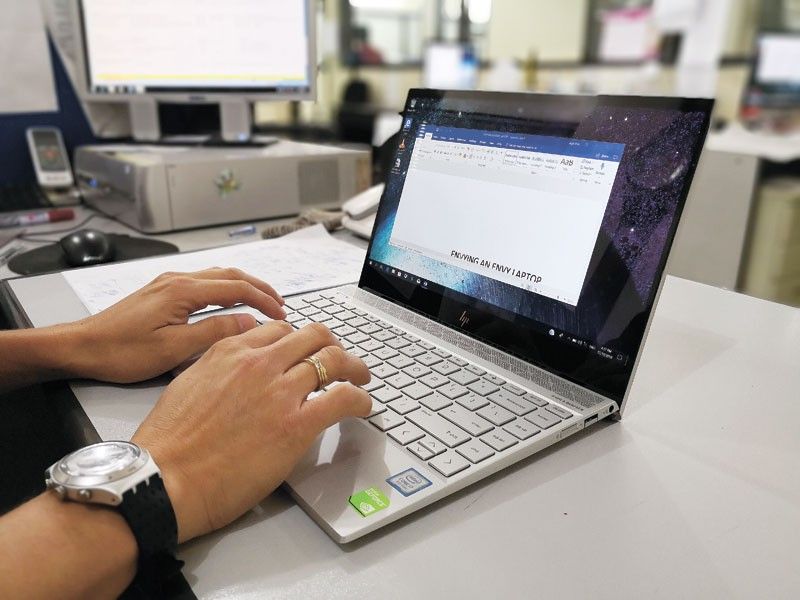 Getting started: The HP Envy
Photos by Ogie Trias
HP Envy: Something to be envious about
Ogie Trias
(The Philippine Star) - October 29, 2018 - 12:00am
MANILA, Philippines — Buying a laptop is the last thing on my mind these days. I prefer using my Android smartphone mainly because it is easier to carry around. I remember last year when I bought a laptop for my daughter, it took us a week to decide which brand to get.
Purchasing a laptop is like getting a new smartphone. There is a lot I have to consider, starting with the way it looks, and more importantly, what specs it has to offer, and then price point, of course.
As we strolled into the mall to check out the array of available laptop models, the most obvious physical feature is that most of them come in black, are designed with a round edge and sport a bulky body.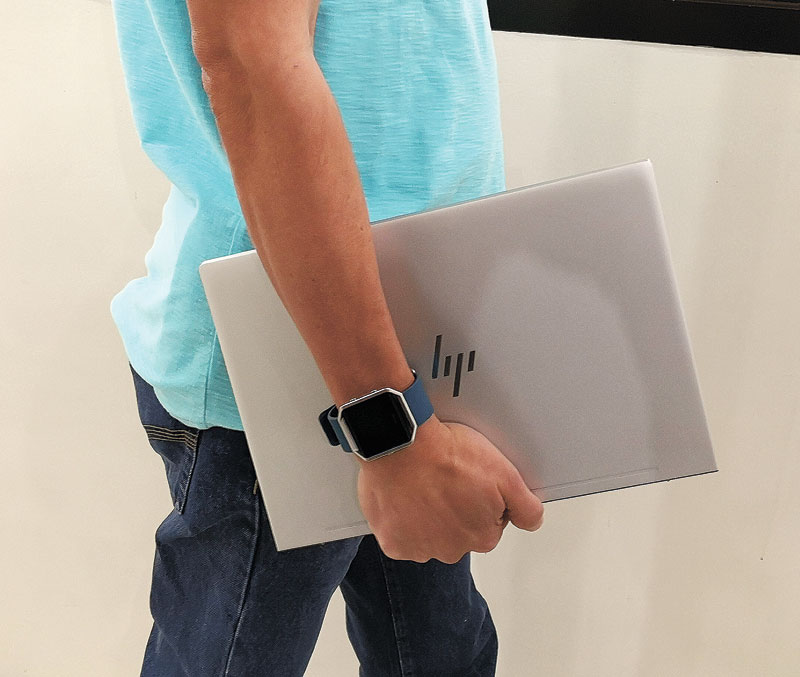 Light to carry: I walked around the office with the HP Envy
The last attribute is the primary reason why I prefer not to get myself a laptop. But the chance to try out the beautiful and well-crafted Envy by HP could not be refused.
The new HP 13.3 inch is equipped with exceptional power in a stylish design that easily caught my attention. It comes with latest Intel Core i7 8th generation processor, NVIDIA GEFORCE graphics card, up to 16GB RAM. With so much power in this laptop, I just had to try it out. I was not disappointed because the experience of using it was totally different and rewarding for me. It has exceptional speed even when multitasking. The machine is highly recommended for those whose line is architectural design or other fields related to graphic design.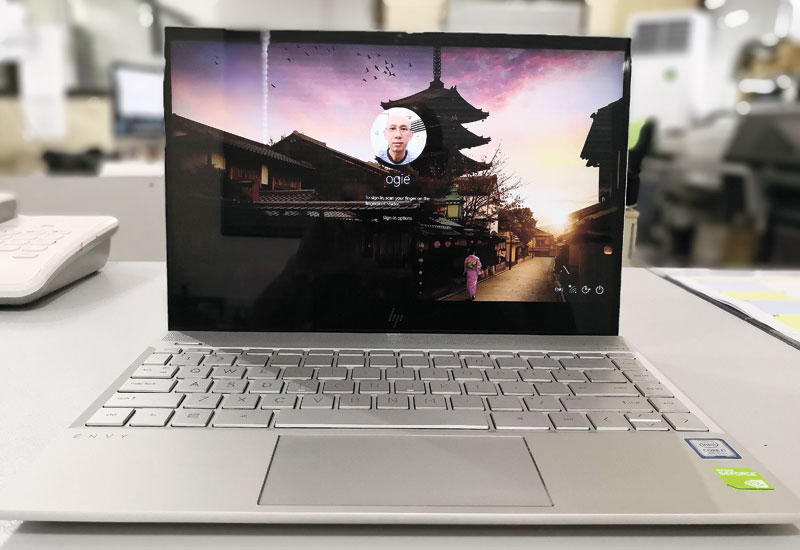 See me: Personalizing the computer is important, too.
There's a lot to love in this laptop – let me count the ways:
1. Form factor – Thin and light because of its all-aluminum body, it makes for the perfect companion for business people on the go.
2. Security feature – Like most cell phones today, security features like finger print scanner, face ID recognition and a pin/password code are added for more privacy and security.
3. Entertainment feature – Its 4K UHD display and speaker made by Bang & Olufsen makes one's viewing pleasure a lot more exciting and satisfying.
4. Connectivity – Besides having two USB 3.1 Gen 1 type-A, a USB Gen 2 Type-C, a microSD card reader and an audio jack you can link your Android/iPhone to while browsing, writing email and even using Apps on your smartphone and continue on your laptop activity, instantly.
5. Battery life – One full charge can last up to 14 hours of use so you need not worry about taking this one to a full day work schedule before getting a recharge.
There is nothing left to conjecture where this powerful machine gets its name. It's the kind of machine that really inspires envy.