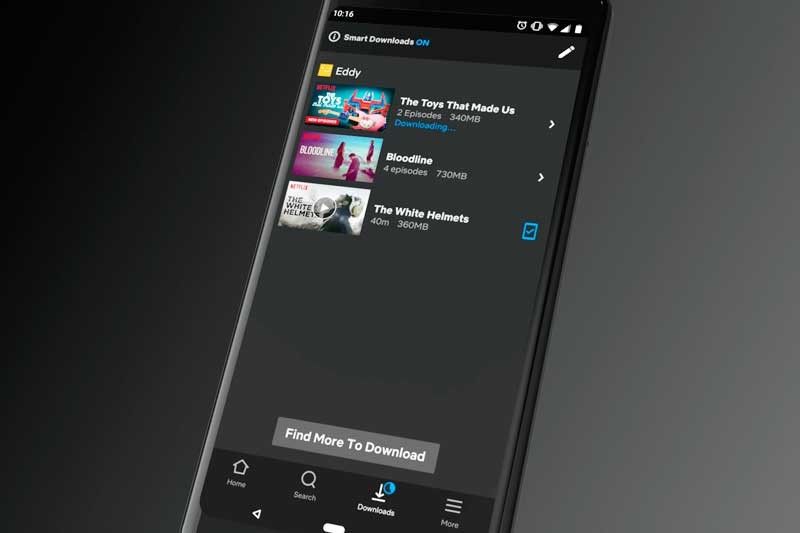 Netflix recently rolled out Smart Downloads to maximize users' binge-watching experience.
Netflix launches Smart Downloads worldwide
MANILA, Philippines — Since Netflix launched its download feature two years ago, a lot of its subscribers have been enjoying their favorite television series while on the go.
That's why Netflix recently rolled out Smart Downloads to provide members an opportunity to further maximize their binge-watching experience by letting them spend more time watching and less time organizing episodes they downloaded on their device.
Smart Downloads acts as your personal 'AI' whenever you are within reach of a Wi-Fi connection – it automatically deletes which episodes you have finished watching and replaces it with the next one available.
For example, if a user just finished watching Episode 1 of That '70s Show's first season, Smart Downloads will automatically delete that episode and replace it with Episode 2. If a user downloaded the whole first season of Breaking Bad and just finished watching the first episode, Smart Downloads will intelligently delete that episode and make room to download Episode 1 of the show's Season 2.
In terms of phone storage, Netflix assures its subscribers that Smart Downloads won't eat up extra space beyond what was downloaded since it automatically deletes an episode for each new one it downloads.
Apart from that, the most wonderful thing about Smart Downloads is that members need not worry about consuming their cellular data plans when using Netflix's new feature because it only works on a Wi-Fi connection.
In an exclusive interview with The STAR, Netflix director of product innovation Cameron Johnson said they came up with Smart Downloads because they know first hand how annoying it is for users to have to over their files and delete those they no longer need.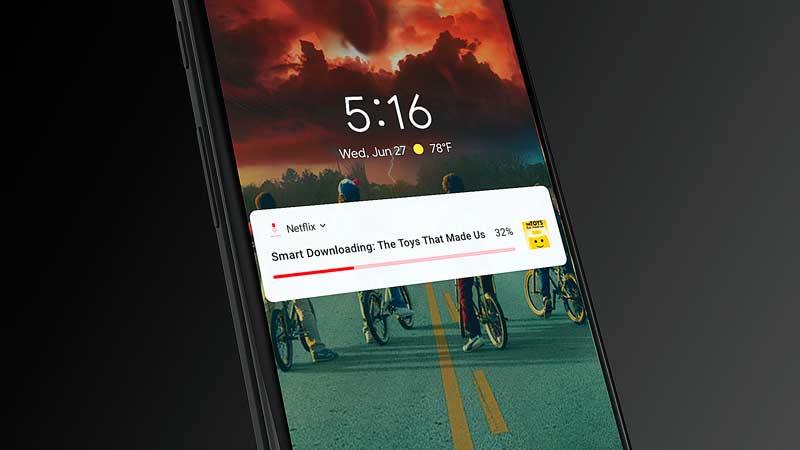 Smart Downloads only works with Wi-Fi connections.
"We understand that when it comes to Netflix, the faster you can get to the next episode you want to watch, the better. Whether it is smart downloading or viewing a mobile preview, we realize the best part of Netflix is connecting with the stories you will love in an easier and more fun way," Johnson said.
However, despite rolling out Smart Downloads, Johnson emphasized that their newest feature is just an option and that their members can easily turn it off whenever they want.
"Giving consumers more control over their entertainment experience is at the heart of everything we do," Johnson said.
If a member would like to turn off Smart Downloads, it can easily be accessed through the Downloads tab by clicking the edit option on the top right hand of the phone's screen and from there, a user can simply slide it off. Alternatively, Smart Downloads can also be turned off from the user's App Settings.
In a nutshell, the new feature of Netflix simply swaps an old episode for a new one, giving more time for a user to watch an episode after another.
As Johnson puts it, members just have to sit back and enjoy their favorite shows while letting them do all the work.
Along with Smart Downloads, Netflix recently introduced mobile previews on iOS and Android devices as part of its broader efforts to continuously make the experience of their members more fun and convenient.
Netflix's Smart Downloads became available on Android smartphones and tablets last July 10.