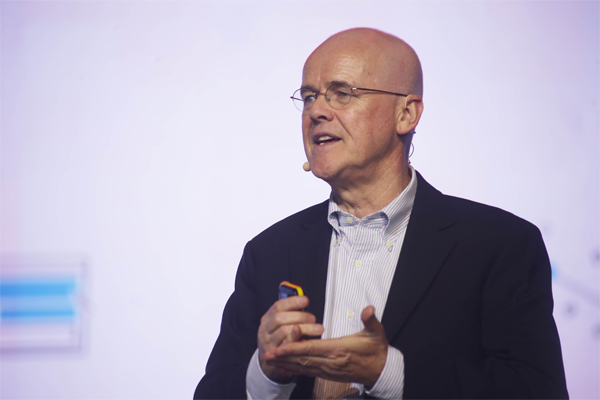 Dr. Robert Morris, IBM Research's vice president for Global Labs, highlights data as the very source of disruption across the business landscape in the recent 2017 Philippine Digital Convention.
PLDT/Released
IBM Research tackles artificial intelligence at PLDT 2017 digicon
(philstar.com) - August 2, 2017 - 6:03pm
MANILA, Philippines — Data has unlocked a world of opportunities for enterprises and consumers alike. However, corporations of all sizes, across different industries, have come face-to-face with the challenge of utilizing this abundance of information in a way that will allow them to elevate their service and competitiveness using up-and-coming innovations.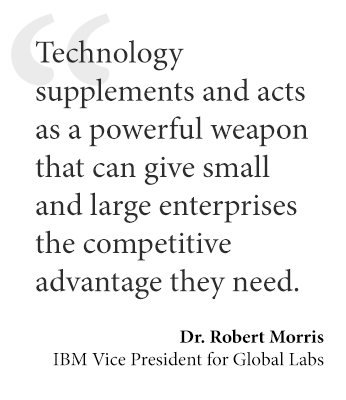 In the recent 2017 Philippine Digital Convention organized by PLDT, ePLDT and IDC, Robert Morris, IBM's vice president for Global Labs, highlighted data as the very source of disruption across the business landscape.
Going beyond simple automation, data has matured into one of the key emerging tech trends set to change the enterprise experience as we know it — artificial intelligence.
Over the years, AI has become democratized and typically free via cloud services. This allowed businesses to access specific functions to begin the integration of AI in their enterprise. From the collection of its small-scale components in the form of microservices, businesses large and small can continue to improve their business IT over time and create an incredibly powerful tool to generate insight and learning that would benefit their business.
These new systems, capable of cognitive computing, will ultimately provide users with avenues to interact with systems and humans in a completely unprecedented way. Very much like human beings, these systems can understand, reason and learn based on bundles of data presented to them.
Delivering his plenary talk, Morris recalled IBM's first and pioneering endeavor to build such a system that led to the creation of a series of gaming machines. Machines that, over time, learned to outsmart world champions in games like backgammon and chess, with the help of a pre-programmed understanding of rules and an evaluation function that was predictive of possible and ideal outcomes. This type of technology paved the way for some of the most powerful problem-solving and computing methods today.
Morris emphasized that the principles of AI application were the same in every single industry, saying that the use of machines today can even go as far as helping to cure cancer (based on genomics and an existing set of data and guidelines) or predicting air pollution — advanced functions that sooner or later will become a standard in the daily lives of consumers across the world.
"Technologies will soon change industries in the way that it will create incredible growth and development of the industries to specifically serve human needs," Morris said. "This doesn't mean, of course, that machines will put people out of business. Rather, technology supplements and acts as a powerful weapon that can give small and large enterprises the competitive advantage they need."
Thus was the goal of the third annual Philippine Digital Convention — to equip participants of the comprehensive two-day event with the knowledge they would need to begin their transformative journeys.
"Now, more than ever, enterprises are urged to change the way they do business in order to adapt to the dynamic needs of the consumer," said PLDT senior vice president and head of enterprise Jovy Hernandez.
"By collaborating with partners like IBM who share our vision to educate, enable, and empower local enterprises of all sizes, we create an ecosystem that works together to elevate the value of technology in defining experiences and solving real-life business challenges," Hernandez added.
For more information on Dr. Morris' discussion and other learnings from the 2017 PH Digital Convention, visit www.pldtenterprise.com/pldt-digicon.
READ MORE:
PLDT Enterprise's award-winning year continues at 15th Quill Awards
Producers Bank to propel business expansion with PLDT Enterprise
Leading franchising developer partners with PLDT Enterprise
League of Provinces, PLDT forge partnership to boost service
PLDT Enterprise shores up expansion of US solutions provider