Quick Take: Upson's IPO and 2 more market updates
January 31, 2023 | 8:57am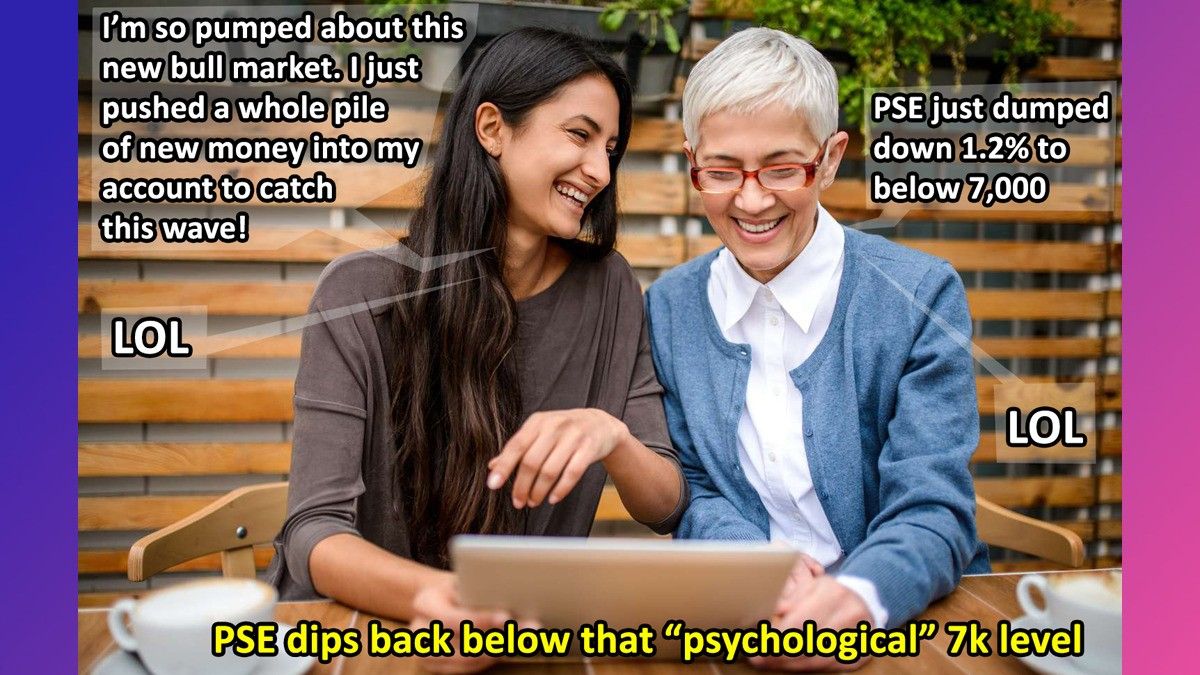 Upson International [UPSON 5.50 pre-IPO] [link] IPO was approved by the PSE. The offer period will run from March 6 through March 10, with the IPO on March 16. UPSON will officially price the offering on February 28. UPSON is the parent company of the computer/technology parts retailer, Octagon.
MB Quick Take: I haven't looked deeply yet, but it doesn't look like UPSON has changed anything important about its IPO in the time since it last produced a prospectus for this IPO. Still looking to raise P5.4 billion through a blend of primary and secondary shares. The biggest difference: the market is showing signs of life, and now that valuations are improving, asset owners are more willing to part with equity to finance growth plans.

Union Bank [UBP 97.0 3.7%] [link] FY22 net profit up 1.6% to P12.7 billion, driven by net interest income and fee-based income. UBP said it booked record revenues of P52.2 billion (up 16%), with net interest income up 31%.
MB Quick Take: Looking back, UBP went through a lot in 2022. Not in a negative way, but in a transformative way that BPI's relatively minor merger with Robinsons Bank just can't touch. The integration of the Citi PH assets will have a massive impact on UBP's financials going forward, to the point where it might be difficult to draw much utility from comparisons of future performance to periods before the Citi PH integration.

Holcim [HLCM 4.2] [link] touts its Geocycle program for converting one million tons (1 billion kg) of "qualified waste" into alternative fuels and cement ingredients. HLCM refers to the initiative as "circular construction", which aims to prioritize "reusing, sharing, leasing, repairing, refurbishing, upcycling or recycling" instead of the traditional "take-make-consume-dispose" model.
MB Quick Take: Cement manufacturing is one of the most environmentally-destructive industries on the planet. It's the third-largest industrial source of pollution in the US, and global cement production is responsible for more air pollution than "all the trucks in the world." But we need cement. Especially now, as we build out the infrastructure to connect cities by roads and regions by boat and plane. Anything that reduces the harmful footprint of this necessary evil is good, though I'm always left wondering: if 1 billion kg of wastes were saved by this program, what is the total "addressable market" of waste for which HLCM is responsible? Is this 1 billion kg a significant chunk of the total waste, like 25%, or is it like an insignificant chunk? I'd love there to be some context to get a taste for the materiality and potential promise of this Geocycle program.
--
Merkado Barkada's opinions are provided for informational purposes only, and should not be considered a recommendation to buy or sell any particular stock. These daily articles are not updated with new information, so each investor must do his or her own due diligence before trading, as the facts and figures in each particular article may have changed.