Liberty Flour Mills to IPO property unit on November 9
November 4, 2022 | 9:00am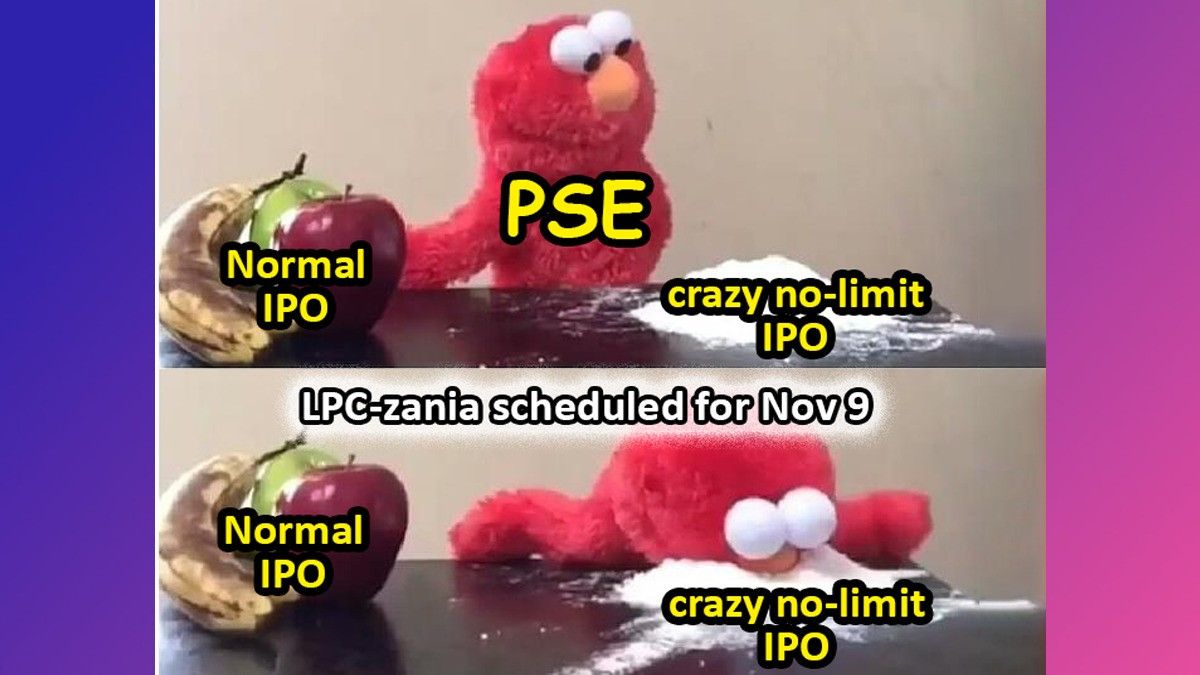 Liberty Flour Mills [LFM 18.00] [link] will list its property unit, LFM Properties Corporation [LPC 0.107 pre-IPO], on November 9.
The listing is by way of introduction, which is a method of IPO where the parent company, in this case LFM, distributes shares in the new company, in this case LPC, to LFM shareholders and then lists those shares on the PSE for trading.
LFM shareholders will receive 69 (nice) LPC shares for each LFM share owned on the record date, which was December 18, 2020
MB BOTTOM-LINE
This could be quite spicy, because of the PSE's bizarre rules that apply to IPOs that are brought to market in this fashion.
Unlike nearly every other circumstance on the exchange, when a company lists by way of introduction, its first day of trading is completely ungoverned by the PSE's ceiling or floor limits.
The price could go up 1,250%. It could go down 99%. Or, like the last "by way of introduction" clown show, Altus Property Ventures [APVI 11.60 8.66%], it could peak at +2,276% on the day, then drop 92% from that peak to close at +83% above the listing price.
Get your popcorn, things are going to get weird!
--
Merkado Barkada's opinions are provided for informational purposes only, and should not be considered a recommendation to buy or sell any particular stock. These daily articles are not updated with new information, so each investor must do his or her own due diligence before trading, as the facts and figures in each particular article may have changed.