Megawide sells airport project to Aboitiz Group for P15-B
September 5, 2022 | 9:00am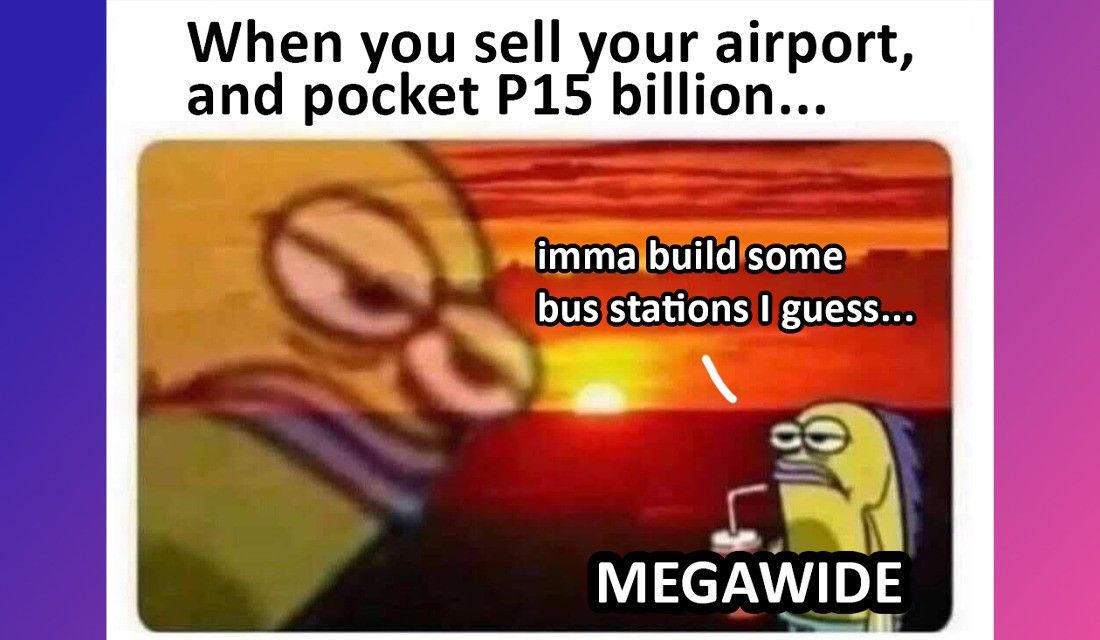 Megawide [MWIDE 5.31 10.62%] [link] announced that it signed an agreement with Aboitiz InfraCapital (AIC), a subsidiary of Aboitiz Equity Ventures [AEV 59.40 8.00%], to sell its interest in GMCAC, the "developer/operator" of the Mactan Cebu International Airport (MCIA), in an agreement that will transfer the ownership of the company over a two-year period.
Initially, the transaction will result in AIC owning ~33% of GMCAC through the purchase of primary shares in GMCAC and MWIDE's secondary shares, with MWIDE and its partner, GAIBV Airports International (GAIBV) each retaining a ~33% stake.
Then, through "exchangeable notes" issued by MWIDE and GAIBV to AIC, AIC will acquire the remaining ~66% of GMCAC from MWIDE and GAIBV on October 30, 2024. MWIDE's portion of the P25 billion in proceeds will be approximately P15 billion, which it says will be applied to its pivot toward "more resilient, high-growth, and scalable opportunities", like a country-wide network of land transportation hubs.

MB BOTTOM-LINE
Not sure how much of this is MWIDE taking an opportunity for liquidity, as much as it is MWIDE "getting the message" sent by the long and drawn-out legal battle that embroiled MWIDE and GAIBV through allegations regarding their operation of the MCIA.
Doesn't have to be one or the other. It just seems like some force out there doesn't want MWIDE to be in airports, and maybe MWIDE is just being pragmatic and this sale is a good way to take some of that heat off.
The P15 billion will reduce some of MWIDE's debt load, which will give it dry powder to take on more growth projects like the transpo hubs.
On the other side of the deal, the Aboitiz Family is clearly enjoying its time in the sun; they're busy "making hay while the sun is shining", so to speak, and are one of the biggest beneficiaries of the shift in power from the Duterte administration to the Marcos administration.
--
Merkado Barkada's opinions are provided for informational purposes only, and should not be considered a recommendation to buy or sell any particular stock. These daily articles are not updated with new information, so each investor must do his or her own due diligence before trading, as the facts and figures in each particular article may have changed.