Century Pacific Food ventures into pet food segment
October 21, 2021 | 8:30am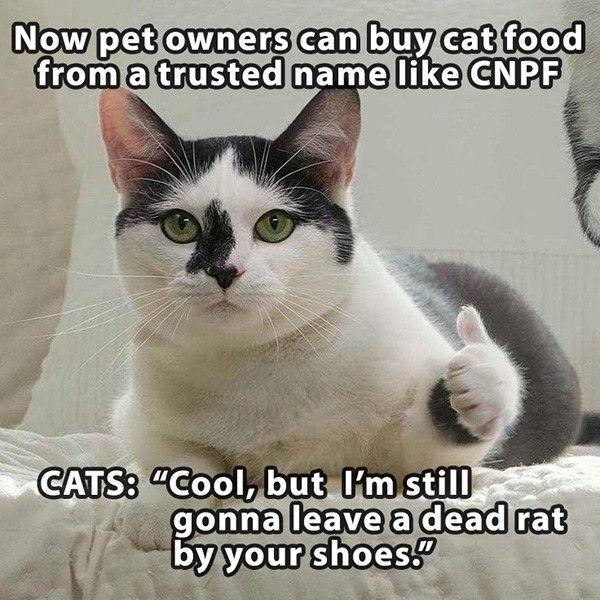 The company known for its staple foods announced yesterday that it will enter into the pet food business with a range of products that will be released under its new brand, "Goodest."
Century Pacific Food's [CNPF 25.50 2.20%] Executive Chairman said that the move is intended to capitalize on the domestic and international growth of the pet food industry, especially considering the macro demographic trends that will likely continue to see incomes rise and the middle class grow.
CNPF notes that pet ownership is on the rise in the Philippines thanks to the pandemic keeping people close to home, and the changing views of some Filipinos to regard pets as closer to "family'" rather than simply "animals".
Goodest products are available now in supermarket chains and online platforms in the Philippines, starting with its line of affordable cat food.
MB BOTTOM-LINE
In the US, where the "fur baby" phenomenon is probably the most pronounced in the world, the pet food industry is worth over $70 billion in annual sales and grew 10% in 2020. Many of the products are incredibly high-margin and are not complicated products to develop, manufacture, ship, or store.
Pet food is a very online-friendly business. It also dovetails nicely with several of CNPF's other product lines, and the know-how needed to churn out tins of cat food at scale is probably really similar to that which is needed to do the same for its human-facing brands.
The Century brand has sentimental value with consumers, and is increasingly associated with healthy living and a healthy lifestyle; both of these brand characteristics will probably crossover very effectively into the pet food segment.
I will wait to see how this segment actually performs (pricing and retail space are always factors that can cripple even the best product launch), but if I were a CNPF shareholder, I'd be pretty excited to see the company branching out into interesting new segments like this.
Very interesting move!
--
Merkado Barkada's opinions are provided for informational purposes only, and should not be considered a recommendation to buy or sell any particular stock. These daily articles are not updated with new information, so each investor must do his or her own due diligence before trading, as the facts and figures in each particular article may have changed.