Jollibee finalizes size of each pref series for October FOO listing
September 28, 2021 | 8:45am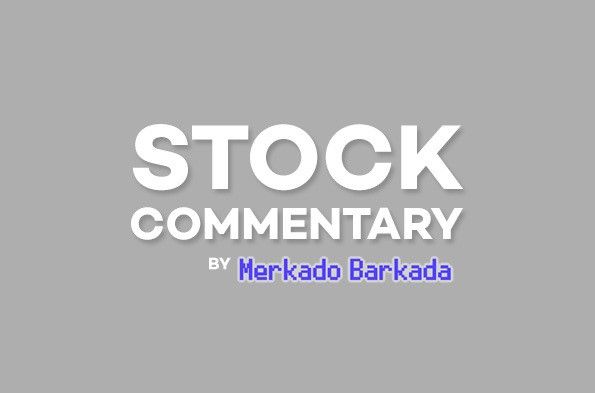 We've known for some time now that Jollibee [JFC 197.20 2.38%] plans to sell up to P12 billion in preferred shares between the two tickers, JFCPA and JFCPB, and that the price would be P1,000/share regardless of series. In a final series of updates, JFC confirmed that it will sell up to a maximum of 3 million JFCPA shares with an initial dividend rate of 3.2821% per year, and 9 million JFCPB shares with an initial dividend rate of 4.2405% per year.
Remember that JFCPA shares have a step-up provision that activates on the third anniversary of listing, and that JFCPB shares have a step-up rate that activates on the fifth anniversary. There are a long list of other features that are worth knowing before jumping in to purchase either share, so if you're interested (or just have a strange passion for legal reading) you should definitely take a look at the Offer Supplement for the preferred shares offering on Jollibee's site. Retail investors can purchase shares through brokers; the offer is ineligible for the PSE EASy system.
MB BOTTOM-LINE
Nothing unusual about the quotas, just trying to keep Barkadans updated. We've pretty much known everything that we need to know about the offer except for how the 12 million shares would be distributed between the two series, and, well, now we know. One funny thing I found when I was sifting through the four disclosures that JFC submitted to the EDGE disclosure server just after the market close was the Implementing Guidelines for the Reservation and Allocation of Offer Shares document, which, if you open up the downloaded attachment and click on the link that looks like it's taking you to "jollibeegroup.com/stocks-bonds", actually takes you to a PDF of San Miguel's prospectus for its October 2020 shelf registration of Series 2 preferred shares. Legal and finance reuse documents all the time to save money for clients and prevent departures from established norms, but it still brings a smile to my face whenever I catch one of these easter eggs that helps identify the lineage of the particular document that I'm reading. Sometimes, even pros forget they have to change the display text AND the link!
--
Merkado Barkada is a free daily newsletter on the PSE, investing and business in the Philippines. You can subscribe to the newsletter or follow on Twitter to receive the full daily updates.
Merkado Barkada's opinions are provided for informational purposes only, and should not be considered a recommendation to buy or sell any particular stock. These daily articles are not updated with new information, so each investor must do his or her own due diligence before trading, as the facts and figures in each particular article may have changed.