AREIT declares P0.44/share cash dividend for Q3
September 23, 2021 | 8:50am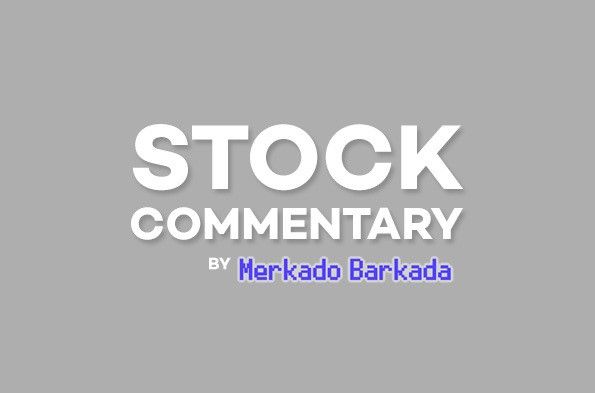 The country's first REIT, AREIT [AREIT 38.20 0.53%] declared a P0.44 cash dividend out of its Q3 earnings, payable on October 22 to all shareholders of record on October 6. The dividend rate is the same as was declared in Q2, and marks the first time in AREIT's relatively short history that it has failed to deliver a dividend rate increase. At yesterday's close, the dividend's annualized yield is 4.61%. Compared to AREIT's IPO price of P27.00/share, the dividend's annualized yield is 6.52%.

MB BOTTOM-LINE
It is a little interesting that AREIT declared the dividend for Q3 so early, considering the quarter doesn't end for another week. Is the early declaration meant to prevent AREIT-invested capital from heading into the Megaworld REIT [MREIT 16.10] IPO? Hard to say, but probably not. MREIT's offer period is already over, and the IPO is on September 30, a week before the date of record for the AREIT dividend. It would be possible for an AREIT investor to sell AREIT to buy MREIT at the IPO hoping for some quick bounce, then buy back into AREIT to get the Q3 dividend. Weird to play REITs that way, but it would be possible.
If AREIT was truly interested in blocking MREIT, it would probably have announced the dividend a couple weeks earlier and made the date of record occur at the start of MREIT's offer period. Perhaps the Ayala Family has another reason to want to push money out of AREIT a little early?
Maybe Ayala Land [ALI 32.85 ?0.76%] could use the P184 million? Either way, none of the REITs are beholden to a rigid quarterly dividend schedule; the REIT Law only requires that the REITs distribute 90% of their annual distributable earnings as dividends, but is silent as to when exactly during that year those dividends should be declared.
--
Merkado Barkada is a free daily newsletter on the PSE, investing and business in the Philippines. You can subscribe to the newsletter or follow on Twitter to receive the full daily updates.
Merkado Barkada's opinions are provided for informational purposes only, and should not be considered a recommendation to buy or sell any particular stock. These daily articles are not updated with new information, so each investor must do his or her own due diligence before trading, as the facts and figures in each particular article may have changed.