RL Commercial REIT IPO is today!
September 14, 2021 | 8:45am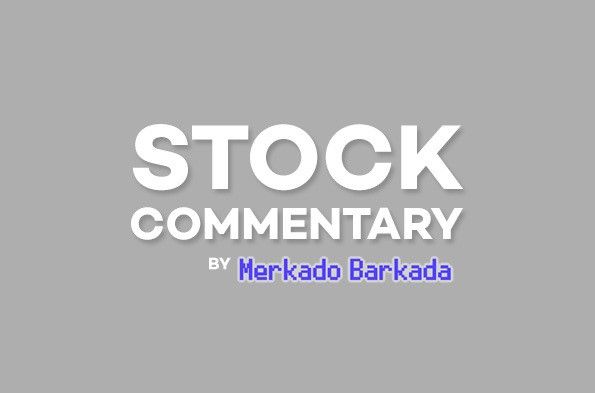 The Gokongwei Family's REIT, sponsored by JG Summit [JGS 65.90 0.61%] subsidiary, Robinsons Land [RLC 16.70 0.60%], sold 3.6 billion shares at P6.45/share, to raise close to P23.5 billion for RLC. None of the money raised will go to RL Commercial REIT [RCR 6.45 pre-IPO]; under the REIT Law, RLC will be required to spend all of the proceeds within one year from today on property development-related activities within the Philippines.
At P6.45/share, RCR's projected 2021 yield is 5.7% based on its FY21 financial projections, and 5.96% for 2022 (based on its IPO price). Once the bell rings to open trading this morning, RCR will have the largest GLA inventory, the largest market cap (P64.2 billion), and the largest portfolio valuation of any of our REITs. RCR's portfolio has been independently valued at P73.9 billion.

MB BOTTOM-LINE
It will be interesting to see how the market prices RCR, considering that its yield based on its IPO price is stuck between the "best in class" AREIT [AREIT 38.45 0.13%], with a yield of 4.57%, and the higher-yield pair of DDMP [DDMPR 1.79 0.56%] (6.17%) and Filinvest REIT [FILRT 7.24 0.42%] (6.12%). If you think that RCR's yield will float closer to AREIT's, then you'd expect RCR's price to rise. RCR's stock price would need to rise to around P8/share to achieve AREIT's yield.
In contrast, if you think that RCR's yield will float up closer to DDMPR/FILRT, then you'd expect RCR's price to fall. To get to the 6.15% yield range, RCR's price would need to fall to around P6/share. The ability of RCR's stock to fall will of course be constrained by the stability fund, which should prevent the price from dipping below the offer price for some time.
If we see that the price is pinned to the offer for an extended period of time, that would tell me that we're probably looking at a situation where the market prices RCR"s offering similar to that of DDMPR and FILRT. But if the stock price rises, will the market push its yield down close to AREIT, or will RCR inhabit a middle-ground of risk? We won't have to wait too long to find out.
--
Merkado Barkada is a free daily newsletter on the PSE, investing and business in the Philippines. You can subscribe to the newsletter or follow on Twitter to receive the full daily updates.
Merkado Barkada's opinions are provided for informational purposes only, and should not be considered a recommendation to buy or sell any particular stock. These daily articles are not updated with new information, so each investor must do his or her own due diligence before trading, as the facts and figures in each particular article may have changed.